Why B2B Marketing Channels are Vital
Demand generation and sales leaders are facing dramatic budget and staffing cuts, but their goals haven't changed. The pressure to perform has only intensified. Marketing and sales must generate awareness, pipeline, and revenue, and must prove their worth to the organization. That means maximizing the ROI of every dollar spent.
B2B marketing channels are the primary lifeblood of B2B sales and marketing programs right now. With the worst recession since 2008 hitting the US markets, in-person marketing messaging has become less and less financially sustainable whereas digital marketing tactics have become the only surefire way to build brand awareness and generate leads.
Even beyond the pandemic, B2B marketing channels will continue to be a critical way to connect with prospects. Strategy and prioritization are vital to delivering on expectations. Plus, if you've purchased contact data, protecting that investment relies on your ability to identify the best channels to reach those prospects and use them effectively.
Most Effective Digital Marketing Channels
So which B2B marketing channels provide the most bang for your digital marketing buck? Well, that varies based on what you want to achieve. And of course, no one option is a silver bullet. You'll need to find the right combination that aligns with your goals and resources.
No matter how strong your tactical skills are, no B2B marketing channels will truly deliver results without high-quality data and engaging content. We'll discuss which channels help you achieve specific goals, and how to improve your digital marketing results by integrating various channels with other methods.
Email marketing: the most affordable, scalable of digital marketing channels
When it comes to ROI, email marketing packs a powerful punch. According to one popular report, every $1 spent on email marketing generates $38 in revenue, and 59% of marketers say it's their biggest source of ROI. That makes it one of the most lucrative among all B2B marketing channels.
Those numbers are staggering on their own, but they're even more impactful when you consider that email has been declared a dead channel several times over the years. When social media gained dominance, marketing thought leaders said prospects wouldn't want to engage with brands via email. Plus, years of spammy, spray-and-pray email marketing gave audiences email fatigue.
But the reality is different, especially for B2B marketers. The email hasn't died; it's grown more sophisticated.
Why email generates high ROI
Email marketing enables you to cast a wide net with limited resources. It requires thoughtful preparation, targeting, and creative legwork up front, but sales and/or marketing automation software makes it easy to run ongoing programs with minimal manual effort. And once you've created an automation sequence for these particular B2B marketing channels, the process of replicating and tweaking it for different segments is relatively simple.
The sheer volume of automation systems and ESPs on the market gives marketers and sales leaders plenty of options to choose from to suit their budgets, further increasing the potential to maximize ROI.
How sales and marketing can truly harness the ROI of email marketing
The success of email marketing comes down to quality: the quality of your contact data and the quality of your content. Behind every effective email marketing program is a hyper-targeted audience receiving hyper-relevant content. Well-targeted, personalized content, sent at the right time, translates to higher conversions, more pipeline, and ultimately more revenue. It's this attention to quality that makes most other B2B marketing channels fall behind.
Developing that level of personalization relies on high-quality contact data. Having accurate, complete data on your prospects enables you to actually reach them and knowing the firmographics of the company they work for rounds out their profile. The better your data, the more effective your segmentation and the greater your ability to deliver the right content at the right time.
Because automation tools make it easy to set up and run email marketing programs, there's a common misconception that hands-off nurturing is all you need to do. On the contrary, nurturing programs should be augmented with multi-touch, multichannel marketing or sales campaigns to yield the greatest results and ROI.
Since sales engagement tools such as SalesLoft and Outreach have grown tremendously in recent years, marketing and sales teams need to work together to maintain consistency in messaging and approach. By collaborating with sales on content, targeting, and segmentation, marketing can help ensure their colleagues in sales color inside the lines.
Maximize Demand Gen Efficiency with the Highest-Quality B2B Data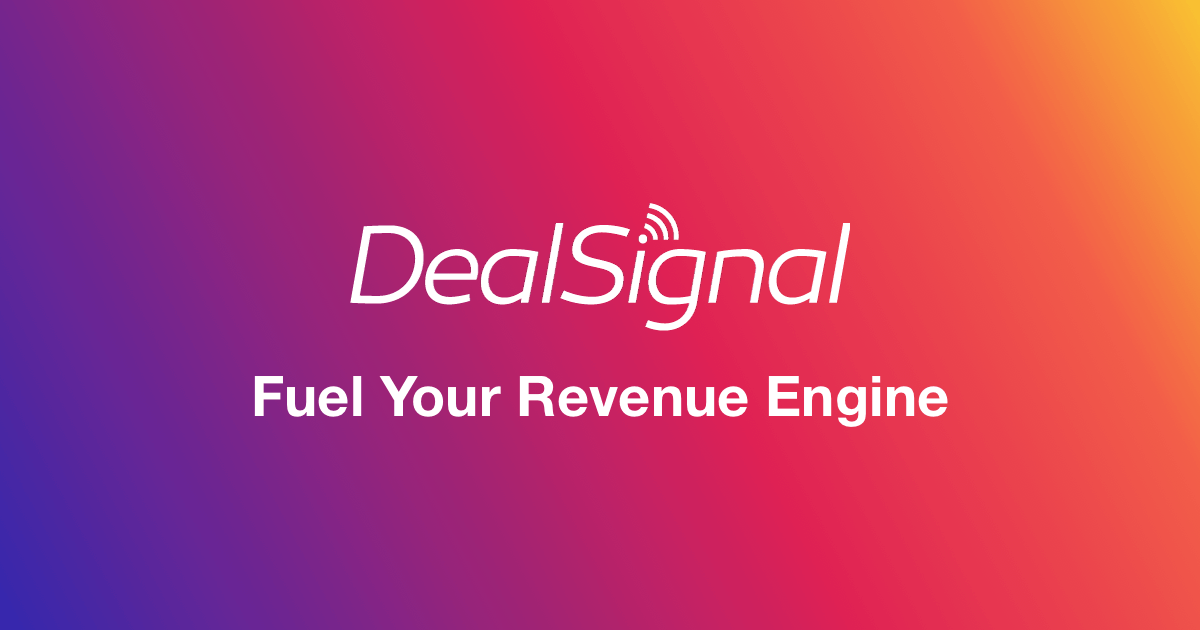 For Maximum Performance
Your demand gen engine should be fueled with the highest-quality B2B Data from DealSignal.
Paid Search/Pay-per-click (PPC) Advertising: One of the Best Digital Marketing Channels for Quick Results
According to Google, for every $1 spent on ads, advertisers earn $8 in return. And since PPC ads start working immediately, it yields a return much more quickly than other tactics. With high-quality content and keen insights into your audience and what they search for, it's possible to run a successful PPC B2B marketing channels campaign with a limited budget. Low-performing ads are easy to identify, and you can quickly make changes to keep costs under control.
Use programmatic ads to boost PPC returns
Although PPC can deliver fast results, it's important to have realistic expectations about what those results will be. No amount of advertising can shorten the sales cycle.
However, by using programmatic ads to push thought leadership content, you can help improve PPC performance. Programmatic ads that are properly placed in front of the right people at the right time work a lot like email nurturing. Use them to create engagement until prospects are ready to move further down the funnel.
At that point, your content should be generating more awareness about your business, which should make the prospects who have engaged with your programmatic ads more likely to click on your PPC ads.
The key to effective programmatic advertising is in the upfront work. While your platform or media provider of choice will have knowledge of the audiences you want to target, relying fully on them for strategy may leave some leads on the table. The more data you have on your prospects, the more informed decisions you can make about how to reach them.
Search engine optimization (SEO): best digital marketing channels for long-term payoff
CMOs say measurability is the primary reason they invest in SEO. SEO managers can track traffic, search engine rankings, page views, bounce rates, and conversions using the various analytics and optimization tools available to them. What's great about SEO is that it continues to pay off, well after a piece of content has been created and optimized. It's among the best B2B marketing channels if you are looking for long-term gains.
SEO can provide you with your highest-quality leads
Fifty percent of website traffic comes from search engines. And since more than 90% of those clicks come from results on the first page, it's worthwhile to optimize your content and your website to try and get there.
SEO is one of the best ROI delivery machines among all digital marketing channels for two reasons: a well-crafted piece of content pays off long after being published and SEO delivers leads who are searching for a solution of some kind. If your content is properly set up to walk them through the buyer's journey and match user intent, you may find that organic search provides the highest quality leads that convert to revenue.
Another reason why search can be considered one of the most powerful B2B digital marketing channels is that it's an indicator of how well your audience responds to your content and website. Gone are the days of keyword-stuffed, repetitive content written solely to get the attention of Google's crawlers.
Search algorithms have changed to reflect the needs of audiences, making keywords just one of many factors used to evaluate content quality. Other factors include:
Site features, such as speed and mobile-friendliness
Website reputation, authority, and trustworthiness
Time spent on page and on-site (which indicate whether your content satisfied the user)
Investing in SEO doesn't just help you improve your search rankings; it helps you improve the total user experience. And a better experience leads to higher conversions.
Accelerate returns on SEO with other B2B marketing channels
For all of its benefits, SEO isn't the quickest way to generate leads. It can take six to nine months before you start seeing significant conversions from organic traffic. But SEO lays an important foundation for building your brand as an authority in the eyes of the search engines – and your prospects.
There are a couple of things you can do to accelerate the effectiveness of SEO. By creating brand recognition through email marketing first, you can build familiarity that makes your name recognizable to prospects when they're searching on their own.
Using programmatic ads to drive prospects to your top-of-funnel content also helps SEO. Both tactics help improve your position as a thought leader, which will eventually improve your standing as an authority for search engines.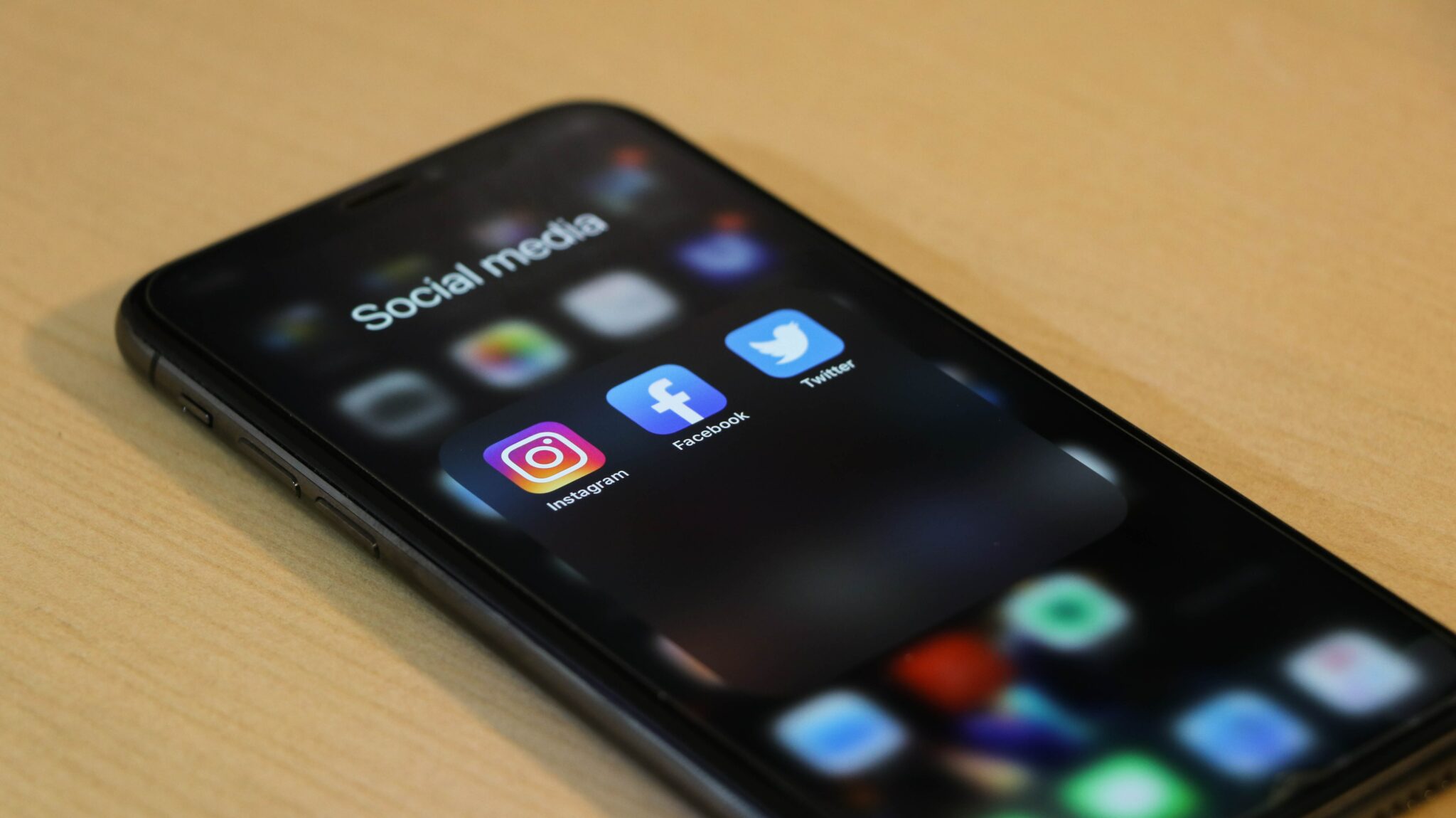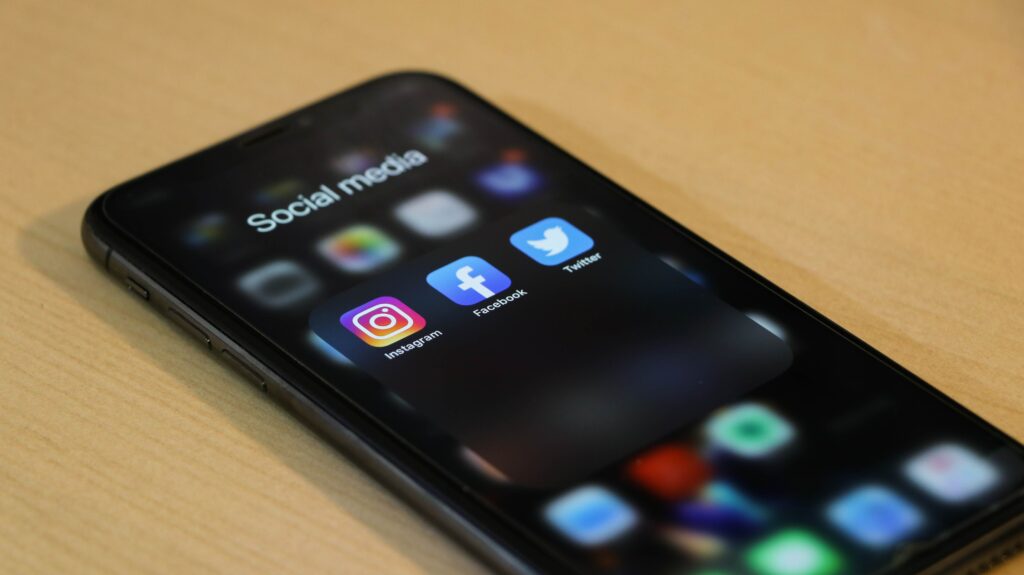 Social media: best channel for augmenting your other efforts
The intense pressure to deliver leads digital is leading B2B marketers to take a closer, more strategic look at social as one of the most important B2B marketing channels.
Even before the pandemic, social was paying off:
Social media has a 100% higher lead-to-close rate than outbound marketing
Salespeople who use social selling tactics are 51% more likely to achieve sales quotas
Among the C-Suite, 84% use social media as part of their buying process
(Source)
Marketers are using social B2B marketing channels to stay in the conversation, while sellers are using it to build personal connections. Ideally, marketing should support sales by providing a pipeline of content to post and identifying which hashtags and groups to participate in.
Both teams should also be leveraging the same data. Marketing can upload contact emails to help with ad targeting. Once you have your prospects' social handles, sales can connect with them directly. Since the focus of this is digital marketing, let's take a look at how key social platforms perform in terms of advertising.
LinkedIn: expensive, but effective
It's no surprise that the social media network built solely for professionals is viewed by many as the most effective. Two-thirds of B2B marketers consider it to be the most effective social platform among B2B marketing channels. The effectiveness of LinkedIn is due to its specificity and the fact that users are typically looking for and actively engaging with thought leadership content.
The downside to LinkedIn is its cost. It can be hard to justify the expense of advertising on LinkedIn. But if you have high-impact thought leadership content and strong prospect data, you can maximize the return on that investment.
Facebook: good value, but requires a strong strategy
The grandfather of social-focused digital marketing channels. Facebook offers more enhanced targeting features and is more cost-effective, but B2B marketers are slow to adopt it. Slow adopters are missing out on viable leads. B2B businesses like Schneider Electric, Microsoft, and Dropbox have all had success with Facebook advertising.
It's Custom Audiences and Lookalike audiences features are powerful tools for reaching B2B buyers. One way to use Facebook's data to your advantage is to retarget only those who consumed a certain amount of content or visited your website without bouncing. That hones your targets down to the most qualified prospects, which improves engagement and conversion rates.
A key difference between B2C and B2B Facebook advertising is in the types of conversions you should expect. Advertising B2B products and services on Facebook may not generate demo requests, but it is a strong tool for generating interest in your thought leadership and reaching prospects that you're also targeting through other channels.
Twitter: great, but only for certain niches
When it comes to user targeting data and functionality, Twitter lacks the sophistication of LinkedIn and Facebook. Plus, Twitter isn't as widely used by professionals. It doesn't make sense to advertise on Twitter if your target audience isn't active there.
If you're in the leadership development business, for instance, you'll find plenty of users, hashtags, and conversations that make an advertisement investment worthwhile. But buying Twitter ad space for a business that sells electrical connectors doesn't make much sense. It's not a hot topic on Twitter. Instead, it makes more sense to focus your time on LinkedIn and/or Facebook, where you know your prospects are more likely to be.
The key to making social work? Yep, data and content.
It goes without saying that social media marketing success depends on serving up the right content. And of course, to do that, you need accurate data on your prospects.
Each social platform provides you with data that you can leverage for targeting. But you don't have much insight into the accuracy of that data, and how recently it was acquired. Leveraging data from a third party gives you more control.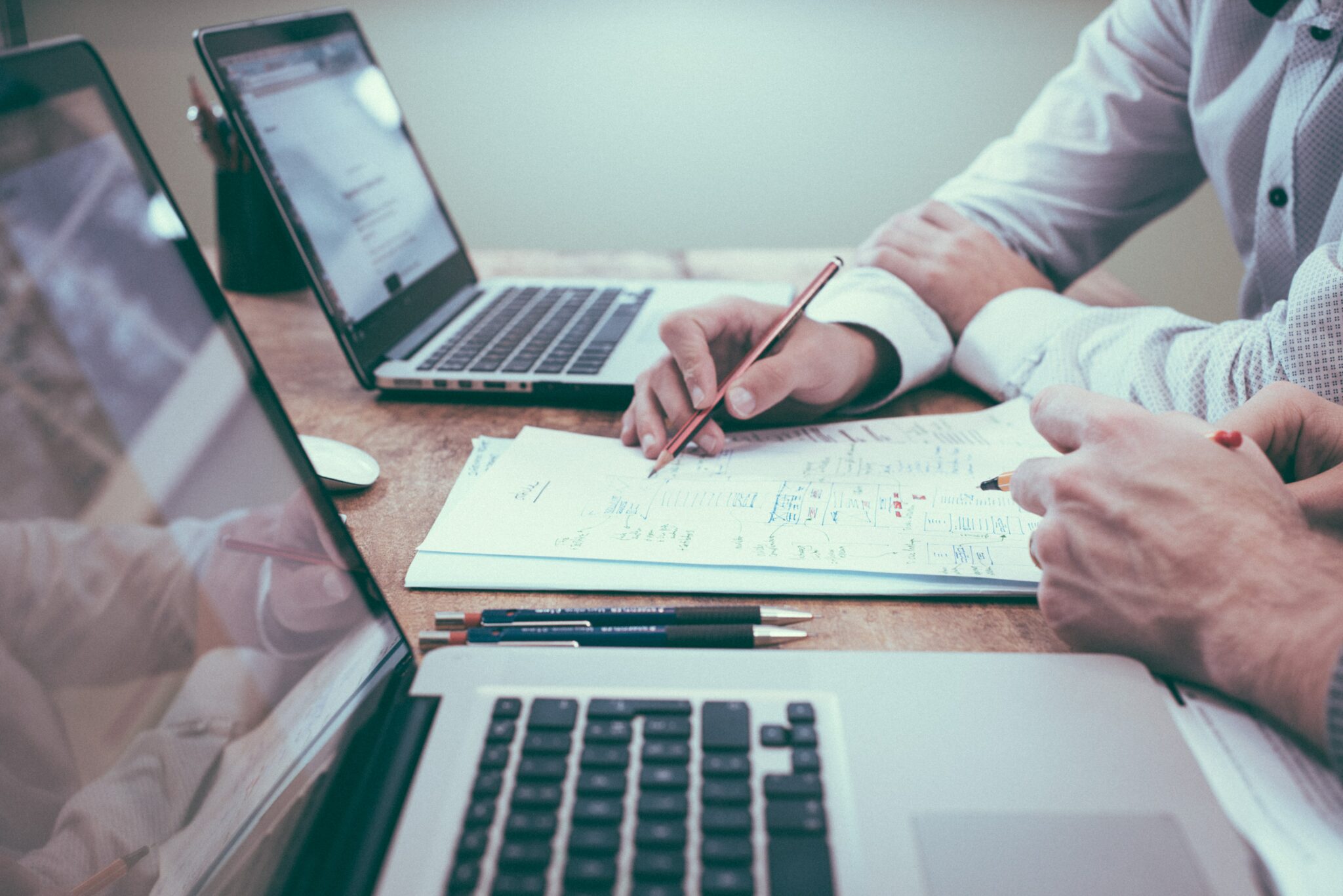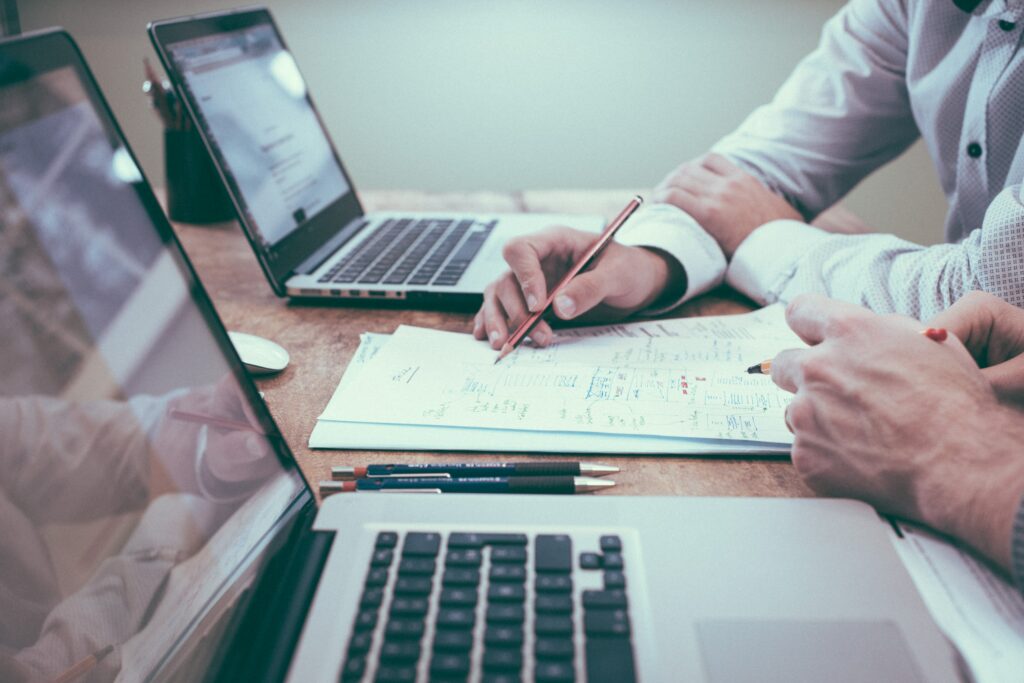 Affiliate Marketing: Pros and Cons
Affiliate marketing is a powerful way to boost product promotions. By connecting with third-party promoters, like digital influencers and website owners, you can tap into new networks of potential customers – all while only paying for successful sales. With the right partners and strategies in place, it's possible to quickly expand your reach and make an impact on any market or industry.
Affiliate marketing offers brands an incredible opportunity to reach and engage with potential customers. To get started, affiliates use their website, blog, email account, or social media channels as a platform for promotion. Once someone clicks through the affiliate link and completes a purchase – voila! The brand will pay out that affiliate based on an agreed-upon percentage of completed transactions.
Affiliates offer a win-win scenario – they bring you more customers while reducing the amount of money spent on marketing. After the sale, there is still a cost associated with paying them for their efforts but it's worth every penny.
​​Although there are risks associated with affiliate marketing, the potential rewards can be great if you take the time to partner carefully. Spammy sites may damage your company's reputation and consequently have a negative impact on other areas of your business – making it important to choose affiliates who will represent you well. With the right partners in place, this form of marketing could be a fantastic revenue stream for any brand willing to invest in building relationships with reliable individuals or companies.
Events – In-person and Virtual
Hosting or participating in both in-person and virtual events can significantly impact a company's brand visibility, customer engagement, and lead-generation efforts. These events serve as a platform to showcase products, services, and expertise to a targeted audience. In-person events like industry conferences and trade shows allow for face-to-face interactions and networking, while virtual events like webinars offer the flexibility to reach a wider audience regardless of geographic location.
Events offer the following advantages in B2B marketing:
Direct engagement: events provide a unique opportunity for businesses to directly engage with potential customers, answer questions, and build personal connections.
Demonstrations: in-person events allow for live product demonstrations, enabling attendees to experience the value of products/services firsthand.
Education and thought leadership: webinars and workshops can position a business as an industry thought leader by offering valuable insights and information.
Lead generation: event registrations provide a valuable source of leads, allowing for follow-up marketing and nurturing.
Networking: in-person events facilitate networking with industry peers, potential partners, and customers.
Brand exposure: events enhance brand visibility and awareness within a targeted audience.
Data collection: gather valuable attendee data for future marketing efforts.
Customization: events can be tailored to address specific pain points and needs of the target audience.
Relationship building: direct interactions in events can foster stronger relationships, leading to increased trust and loyalty.
While events may reach a smaller audience compared to some digital marketing tactics, their impact can be significant due to the personalized engagement and focused interactions they offer. Businesses should carefully plan and execute events that align with their marketing objectives and resonate with their target audience.
Why Sales and Marketing Leaders Need to Align with Digital Marketing Channels
Digital marketing tactics aren't just for marketers. The fact is, sales and marketing will leverage many of the same tools to build awareness and drive leads. Both teams need to be equally invested in the success of the tactics in play and agree on who they're targeting. When the teams misalign, sales feel unsupported and marketing feels unappreciated. Both groups actually want the same things and are working hard to get there. But it's hard to build a house if you're working on two different plots of land.
It's about prioritization
Unless you have a massive organization (and even then), prioritization is essential to making the most of your digital marketing efforts. B2B buyers spend 45% of their time independently researching before making a purchase, with 27% of that time being spent online. Sales and marketing teams need to identify the channels and strategies that will get them in front of those buyers as early in the process as possible.
Data and Content Make or Break Digital Marketing Success
Just like consumers, B2B buyers want personalization – 73% say they want a personalized, B2C-like experience. You can't provide that level of personalization without accurate data. It helps you determine what content to create, who to send it to, and which channels to use to reach them.
Budgets and resources will always be finite, whether we're in a pandemic or not. But the expectation to deliver – to your prospects and to your leadership – only grows more intense. Putting the right fuel, or data, in your digital marketing engine ensures you're on the path to success.
eBook: The Definitive Guide to Evaluating & Choosing a B2B Data Provider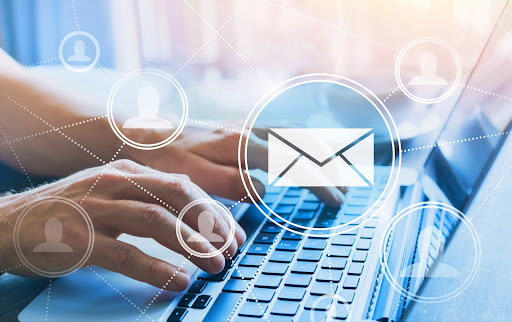 Get a better understanding of the difference between B2B Data and which performance factors really matter.
Learn more about Digital Marketing Channels and other B2B Solutions