Creative video content, intent data, AI, and the metaverse – these are just a few key areas that B2B marketers are predicting will be hot in 2023.
For our 2023 forecast, we've included insights from several B2B marketers. Read on for our B2B marketing trends for 2023.
B2B Marketing Trends: Tactics to Deploy in 2023
Creating video content
"If 'Content is King', video content is the crown," says Marcus Clarke, Founder at Searchant. "Optimization of video content will be a big digital marketing trend for 2023. If you have not made this a part of your marketing yet, it is imperative that you develop an SEO strategy that includes video."
The thought of creating video content can seem daunting to some – especially if you don't have the budget for a full-blown production. However, today's audience isn't always looking for polished content. Instead, they are more interested in real, authentic, and genuine storytelling.
Consider making short, casual 30-second videos that are easily shareable on social media. If you plan on creating a podcast in 2023, think about filming while podcasts are being recorded so you have content created in multiple mediums: video, voice, and text transcription.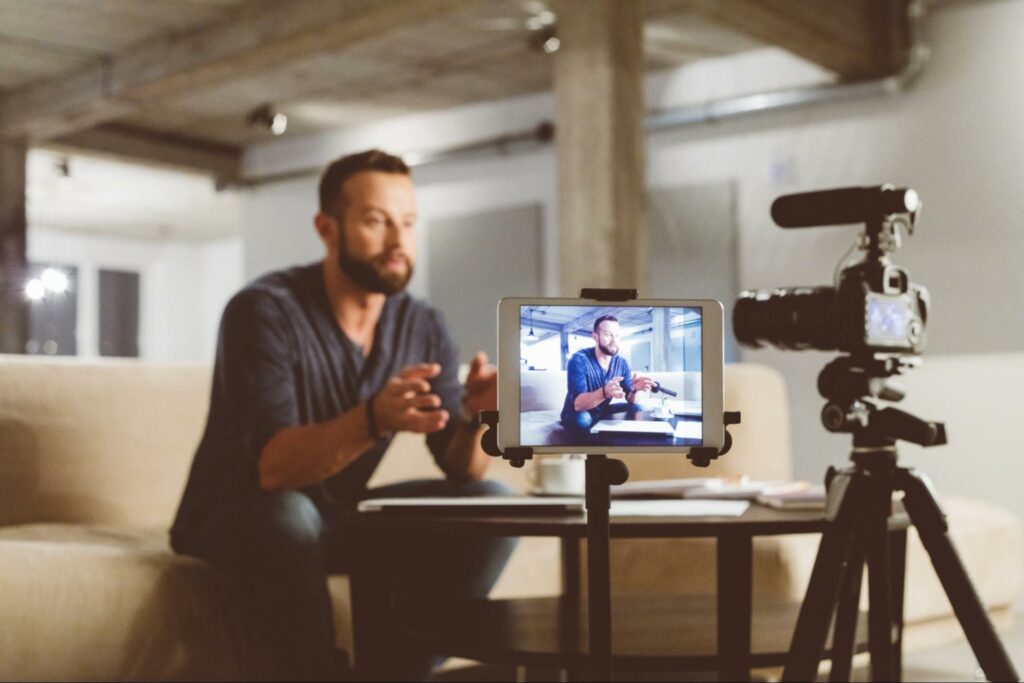 Creative video content is a great way to beef up your SEO, social media, and content marketing strategies. But the video also has another great use in B2B marketing: creating more personalized experiences.
"Given the social distancing of the last years, more and more marketing and sales teams are going to create customized videos to answer questions and to engage with specific individual leads and contacts," says Boyd Norwood, VP of Marketing at Nozzle.
"People are yearning for social connection and personalized videos will stand out more because of this," Norwood explains. "If you are searching for a product and one of the companies reaches out with a personalized video stating your name and answering your question directly, it's obviously not a canned video – it's specific to you. It's going to help build trust a lot faster than the competition who are just sending out mass emails or canned responses."
Tools like Loom or Vimeo can help you create quick, easily-shareable videos that come with helpful features, like viewing history, user reactions, commenting ability, and more.
Ramping up content marketing strategies
"I expect that content marketing will become even more customer-focused this year than ever before," says Carrie Mok, Content Marketing Editor at EPM Digital. "Google revealed at the beginning of 2023 that high-quality content is still the number one SEO ranking factor.
Ramping up content marketing strategy doesn't necessarily mean producing higher volumes of content. It may also mean elevating the content you put out into the world.
"Rather than just creating content for the sake of it, marketers in B2B will make the most use of content by putting more of a priority on the customer's needs and illustrating how they create value," Mok adds.
As you tackle your content strategy for the upcoming year, focus on creating customer-centric and relationship-building content—and don't hold back on getting creative. There's a lot of content being created out there, and it's going to take a creative marketing approach to cut through all that noise.
Going back to the roots of marketing to jump forward
As we look into 2023, B2B marketing trends are shifting towards a focus on creativity and personalization. Sandra Kaminska-Paciorek, Marketing Manager at Nibble Video, notes that "The biggest trends will be going back to the roots of marketing: creativity. With cookies soon going away, B2B marketers will face limitations in reaching their prospects. The space is already saturated with endless ebooks, guides, and white papers, and with almost every B2B brand looking the same, customers are becoming bored."
To stand out in the crowded B2B marketing landscape, businesses must find new and creative ways to engage their ideal clients. This may take shape in more engaging and personalized messaging, video content, or captivating visuals. As Daniel Carter, SEO Manager at Manhattan Tech Support, notes, "Businesses must make their content more interactive to boost consumer interactions and engagement. Encourage your fans to share your posts on social media, create intriguing quizzes, or use infographics."
Interactive content can be a powerful tool in the B2B marketing arsenal, helping to lengthen customer attention spans and increase engagement. Nirosha Methanada, VP of Marketing at Influ2, adds that "Relevance, creativity, and consumer experience throughout the advertising journey will be critical in the B2B marketing trends of the future. In the hybrid world of AR and VR, boring ad copy and stock photos won't cut it."
To stay ahead of the curve, B2B marketers must also be prepared to adapt their strategies as technology continues to evolve. As Methanada notes, "If B2B marketers want to prepare for the future, including the possibility of metaverse, they have to adapt their strategies. Relevance, creativity, and consumer experience throughout the advertising journey will be critical. In the hybrid world of AR and VR, boring ad copy and stock photos won't cut it."
In short, when it comes to content creating B2B marketing trends in 2023 are going the emphasize interactivity and engagement in more creative and personalized ways. To stay ahead of the curve, businesses must be prepared to adapt their strategies and think outside the box in order to effectively reach and engage their ideal clients.
Utilizing direct mailers to stand out
With the pandemic, we saw business digitization grow at a rapid scale. But with how cluttered digital spaces have become, many businesses have seen success with getting physical once again—in the form of corporate gifts and direct mailers. This trend is becoming increasingly popular in the B2B marketing space, as businesses look for ways to stand out and make a personal connection with their prospects and leads.
PostcardMania, a marketing company that specializes in direct mailers, saw a 31% increase in earnings over 2020 – signaling a growing trend in direct mail. This is a clear indication that B2B marketing trends are shifting towards more traditional methods of marketing, as companies look for new ways to reach their target audience.
"You can set up triggered direct mail straight from your CRM," Joy Gendusa, Founder & CEO of PostcardMania says. "After you leave a message or have a call, you can program pre-written messages to be sent out. Or, if your CRM has an API connected to a printing or mailing company like PostcardMania, you can write a personalized note right there in your CRM that will populate to your direct mail piece and mail within 24 hours."
Direct mail may seem old school, but it's a great way to stand out and create a more personal connection with your prospects and leads. It's one of the key B2B marketing trends that is gaining popularity, as businesses seek new ways to connect with their target audience.
But remember, in order to make this B2B strategy work, it's critical that you start with fresh, verified, and accurate contact data—after all, you wouldn't want mailers or gifts accidentally sent to the wrong address. This highlights the importance of data management and accuracy in B2B marketing trends, as it is an essential component in any successful direct mail campaign.
In conclusion, the trend of direct mail in B2B marketing is on the rise, and companies are turning to this traditional method to stand out and make a personal connection with their prospects and leads. However, it's important to remember that data management and accuracy play a critical role in the success of these B2B marketing trends.
The importance of B2B data is growing in 2023
B2B marketing trends have a lot to offer when it comes to data-driven decision-making. By utilizing B2C tactics, B2B marketers can increase their ROI and more effectively target their desired audience in a cost-effective manner. B2B marketing is unique in that it requires a more targeted approach, and companies such as VidMob and Memorable use creative analytics to ensure that their investments in creative assets yield meaningful results. Utilizing first-party data is key for both B2C and B2B marketers, as it allows them to pinpoint key audiences with accuracy.
Among all B2B marketing trends, one that is particularly effective is identity-based ad targeting. This allows B2B marketers to reach key audiences across channels with precision. Additionally, utilizing account-level IDs within an account-based marketing strategy can help B2B marketers deliver highly tailored messages to buying groups throughout the customer journey.
In these uncertain times, B2B marketers should actively explore tactics that can enhance their sales. Many businesses have already invested in data and technology, and now it's time for them to focus on proven strategies from the world of B2C marketing. By achieving quick successes with these B2B marketing trends, they can set a positive course to boost their overall performance at every level.
B2B Marketing Technologies
Don't underestimate the rise of AI
"This year, I'm expecting a big jump in the AI of chatbot software—enough that many customers will not be able to realize they aren't speaking with a real person," says Michael Williamson, Marketer for Hoist. "Currently, chatbots are somewhat clunky and are often off-putting to customers, particularly when those customers are other businesspeople."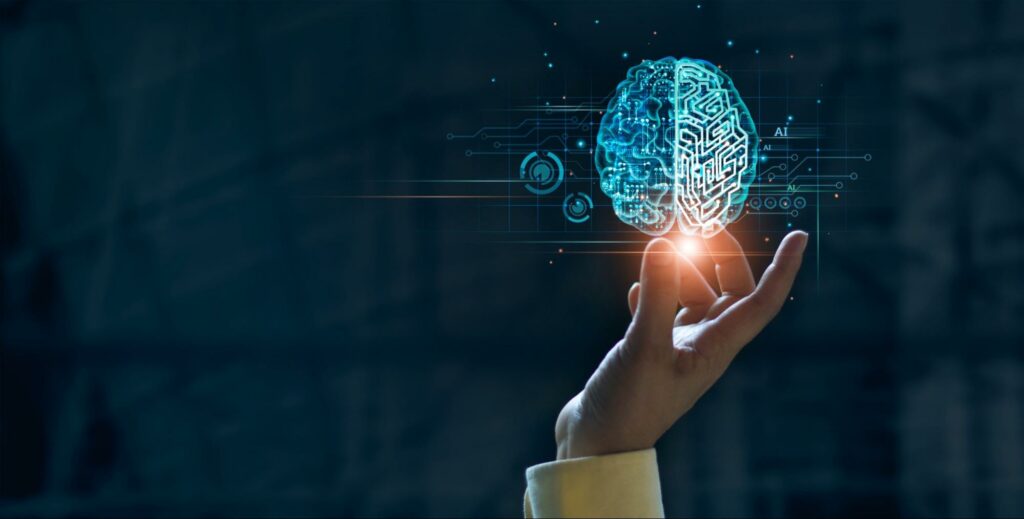 "For the most part, they're primarily used in customer service capacities or as an avenue to direct customers to a live agent. But from what I've been hearing, we should expect some significant leaps in the software, enough that we may even see them more involved—not just in customer service but also in direct sales."
Automation for better personalization
"Choreographing a positive customer experience is going to force marketers to find ways to balance the efficiency of automation with the effectiveness of personalization," says Laura Simis, Digital Marketing Manager at Hum.
"Marketers will be required to learn how to understand what their first-party data is telling them and use tools that allow them to deliver extremely personalized communication to individuals based on those insights—all at an omnichannel scale."
As B2B marketing trends continue to evolve, personalization is becoming increasingly important in order to stand out in the crowded digital landscape. B2B marketers must find ways to balance the efficiency of automation with the effectiveness of personalization in order to create a positive customer experience.
One way to achieve this balance is by leveraging first-party data and using tools that allow for omnichannel personalization. However, first-party data may not always provide enough information to deliver the level of personalization desired. In these cases, B2B marketers can turn to tools such as Inbound Lead Enrichment to fill in the gaps in their data and provide a clearer picture of their target audience.
In addition, B2B marketers can also focus on building a strong customer-centric strategy, which will not only help in personalizing the communication but also in understanding the customer's pain points and providing the right solution. By using a combination of data, technology, and personalization, B2B marketers can create a more effective and efficient customer experience, which will ultimately result in increased engagement and conversions. Overall, B2B marketing trends are moving towards a more personalized and data-driven approach, making it essential for marketers to stay ahead of the curve and use the right tools to achieve their goals.
Leaning on intent data to overcome data privacy obstacles
"The recent announcement of Google Chrome's delayed tracking cookie ban until 2024 may have marketers feeling complacent, but as Christiaan Huyen, CEO and Founder at DesignBro suggests, this is not the time to rest on your laurels. B2B marketers should be proactive in finding alternative strategies for data collection and analysis. As the use of first-party cookie data and insights from social networks, email marketing, and other online platforms become increasingly important, the focus on B2B marketing trends such as intent data will also become vital for organizations looking to stay ahead of the game.
Many B2B marketers have expressed concerns about the impact of changes in data privacy on their marketing strategies in 2023 and beyond. Caleb Rule, Marketing Manager at The Pedowitz Group, highlights that companies need to focus on how to operationalize intent data to achieve the greatest ROI. He states, 'Many companies have raced to grab intent data platforms, especially with browser cookies making some marketing channels less reliable than they were, but so many aren't fully utilizing that platform, and it's costing their bottom line. A true focus on leveraging that data for both sales and marketing is a must for those with the investment.'
If you're planning to use intent data in your B2B marketing trends strategies, it's essential to learn how to operationalize it effectively. With so much hype surrounding intent data, many marketing teams jump in quickly without any support from data vendors on how to use it effectively. To help, we've written an article on how to use B2B intent data to generate quality sales and marketing leads.
Create with AR, VR, and the Metaverse in mind
As we move further into the future, the B2B marketing trends are shifting towards the incorporation of augmented and virtual reality (AR/VR) and the Metaverse. The Metaverse, a term used to describe the concept of a virtual shared space, is becoming more prevalent in the business world and has the potential to revolutionize the way businesses interact with their customers. The use of AR/VR and the Metaverse in B2B marketing can provide a more engaging and immersive experience for the customer, and it also has the potential to save on costs in the long run.
"I see more augmented and virtual reality in 2023," says Carol Tompkins, Business Development Consultant at AccountsPortal. "AR and VR can let one carry out interactive marketing presentations and different project site tours—like in construction, architecture, or personnel training. Simulation of complex structures in 3D can be easily attained. This, in the long run, will save on costs in a major way."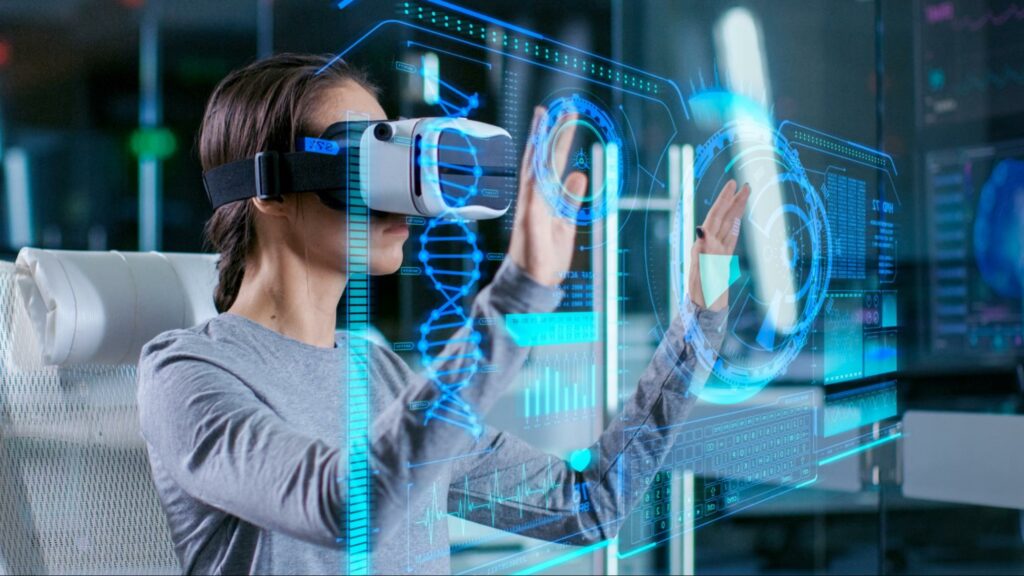 However, there is some debate among marketers about the speed of adoption of these new technologies. While some believe that it will happen quickly, others think it may take longer. But one thing is for sure, companies that want to stay ahead of the curve in the B2B marketing trends need to start exploring the possibilities of AR/VR, hybrid environments, and the Metaverse.
"I'm not sure if this will be in 2023 – probably much farther ahead – but I think companies may eventually shift some of their focus to augmented and virtual reality," says Audrey Truitt, Digital Marketing Manager at Virtudesk. "That's because Facebook, who turned Meta, is refocusing their mission just for this, and they are truly a leader in how consumers have, are, and will experience the world."
It's important for B2B marketers to stay on top of the latest B2B marketing trends and technologies, and the incorporation of AR/VR and the Metaverse into marketing strategies is definitely something worth considering.
B2B Marketing Teams and New Hires
"The biggest B2B marketing trend in 2023 isn't so much a trend as it is a fact of life – B2B marketing agencies and in-house teams are going to need to work on talent attraction and retention like never before," Kate Kandefer, Co-Founder and CEO at SEOWind says. "The Great Resignation has been hitting marketing agencies and marketing departments hard, and figuring out the right mix of pay, benefits, and work-life balance to keep your key talent around is going to be a major priority."
Although talent retention and employee engagement aren't marketing trends, it would be amiss to completely ignore the role they will play in B2B marketing trend in 2023. After all, you'll need a strong marketing team to strategize, plan, and execute all of the tactics we've mentioned—and savvy individuals who can optimize your MarTech stack.
Lattice Hudson, a Business Coach and Leadership Mentor, brings up the point that creating strong employee engagement means you also create a loyal team of micro-influencers for your company.
"Employee engagement enables your business to benefit most from its workers by allowing them to serve as brand ambassadors, increasing sales, and starting conversations around your product or service in a more sincere manner," says Hudson. "They may be your most committed supporters if you recruit workers who connect with your company values and are eager to achieve development."
Generate Quality Sales and Marketing Leads with Intent Data
No matter the lead generation strategies you implement, accurate and verified data serves as the fuel that helps you generate high-quality leads—and more of them. With solutions like inbound lead enrichment, CRM data health, intent-based leads, and more, you are on track to outperform your pipeline and revenue targets.
To receive a free data assessment and see our data platform in action, you can schedule a demo here.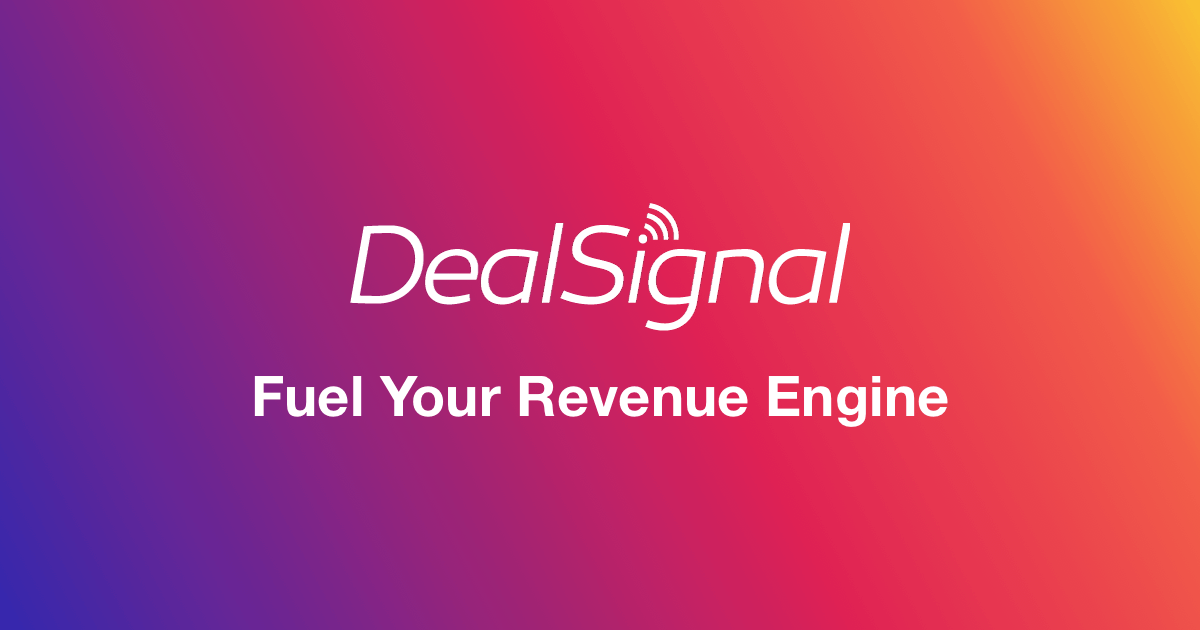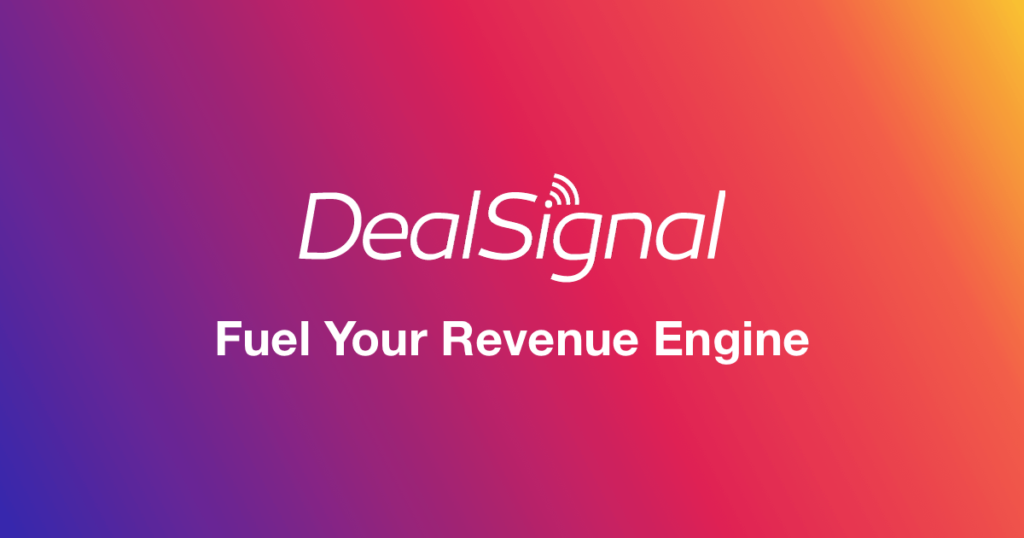 Energetic On-Demand B2B Data. Clear Pricing. Premier Customer Support. Rely on DealSignal.
Learn more B2B marketing trends to stay ahead in 2023