We're all in this together
DealSignal has always been committed to providing top-quality customer service, as well as the guaranteed highest-quality data. To best serve our fellow marketing and sales colleagues during these turbulent times, we're focused on ways we can help teams prioritize and focus their outreach to deliver pipeline, while conserving their restricted resources.
Helping the helpers
We have offered and will continue to offer free services to: 1) companies working towards solving the COVID-19 crisis directly and 2) companies who serve healthcare organizations or other essential service providers related to health, food, safety and reopening the economy.
We're proud to have provided Diagnostic Robotics with their ideal buyers, along with accurate emails and direct-dials, so they could quickly reach out to help healthcare providers improve patient care and reduce hospital overload.
Flexible business terms
Field events and conferences are no longer an option, Marketing leaders are quickly shifting budgets to digital or slashing spend, and some teams are being downsized. But you're still responsible for meeting your demand gen KPIs and sales numbers. Everyone needs to do more with less.
To help you maintain strong go-to-market programs and pivot from field marketing to digital programs, we're offering flexible business terms to both new and existing customers. We want to help you navigate the current economic climate and efficiently and cost-effectively achieve your goals.
Target & prioritize healthy ABM accounts
With so much turmoil, you need to focus your ABM efforts on the most financially-healthy accounts—those most likely to convert to revenue fastest in this economic climate. There are two ways DealSignal can immediately help:
Help your sales team prioritize and pursue financially healthy companies with a free list of well-funded private companies and public companies with strong net-income and cash positions, including industry inclusion/exclusion filters.
Alternatively, if marketing and sales have agreed on a well-honed ABM or target account list, you can enrich your accounts and/or leads with full financial metrics and health indicators to help you optimize your path to revenue.
Supporting customers for the long haul
Trite platitudes aren't helping anyone right now. We all still have marketing and sales KPIs to achieve—even if they may have changed a bit. Please let us know how we can best help you achieve your goals.
"We were very impressed with the data quality and coverage that DealSignal delivered, particularly how well the contacts matched our target personas. Now we'll be able to reach the right people at key healthcare organizations and help them improve COVID-19 patient outcomes."
Elya TagarVP of Business Development
Diagnostic Robotics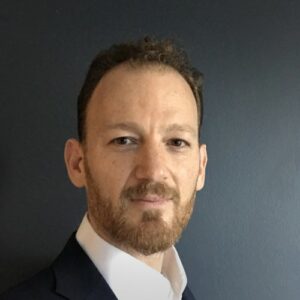 Contact Us