Easily Capture Leads Across the Web
Quickly save and verify data to build pipeline, penetrate accounts & hit your number
Gain complete control over daily prospecting with the DealSignal Chrome extension. One click to capture leads you find on web and social sites, verify and enrich them with accurate contact info, and save them to your CRM.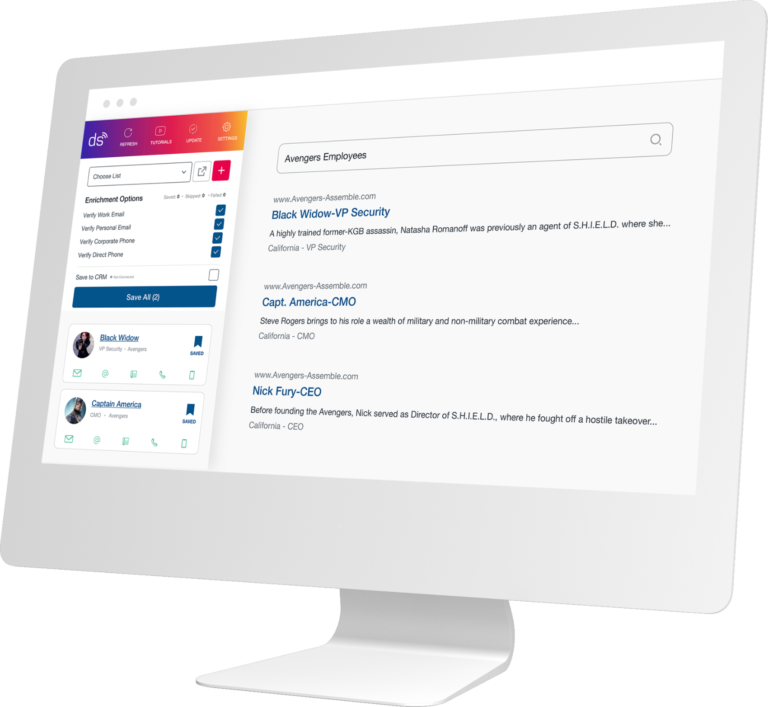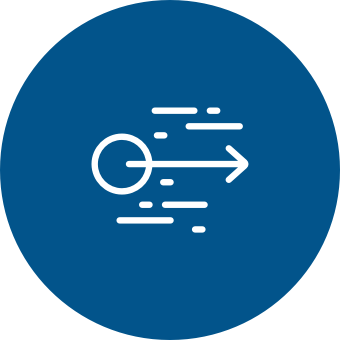 Accelerate your prospecting
Eliminate manual data entry and streamline prospecting by saving 100s of verified contacts in one click.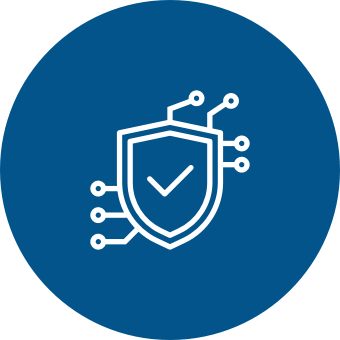 Get accurate, verified direct-dials & emails
Quickly and automatically get verified emails, verified direct-dials, and mobile phones that are 97%+ accurate.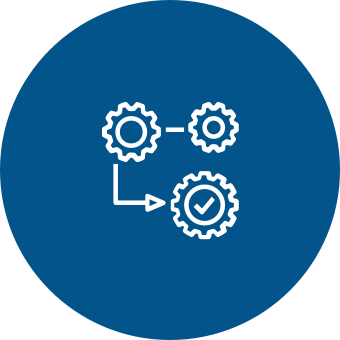 Streamline your workflow & scale your cadences
Save accounts with firmographics and contacts with verfied contact info to lists, CSVs, and your CRM of choice.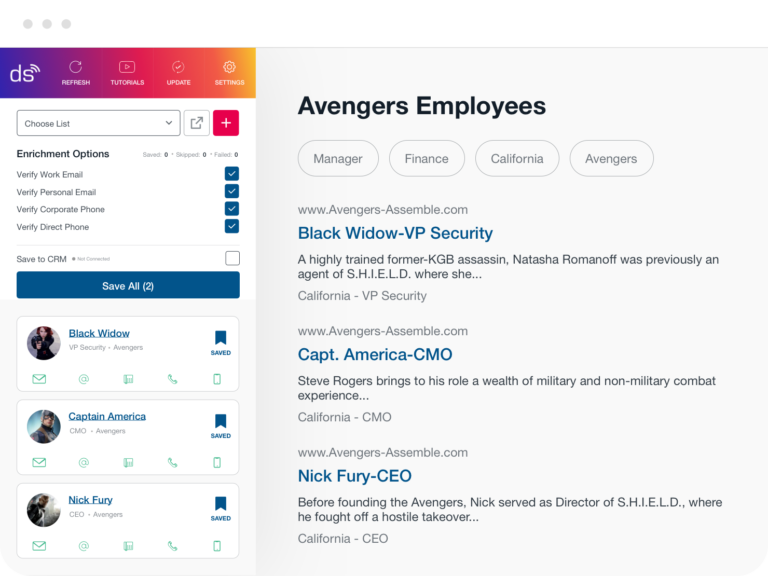 Reach decision makers faster
Trying to connect with target buyers over social media can feel hopeless. DealSignal Capture can provide verified, 97%+ accurate direct-dials, mobile & corporate phones, and emails so you can run multi-touch cadences and reach prospects faster.
Verified contact info with 100% guarantee
We verify all contact info and firmographics at the time of request, provide a verification status, and a last verified date, so you can be confident that you're getting fresh data.
If you ever find an inaccuracy, just report it through our closed-loop data improvement system and we'll credit your account. No hassle or runaround.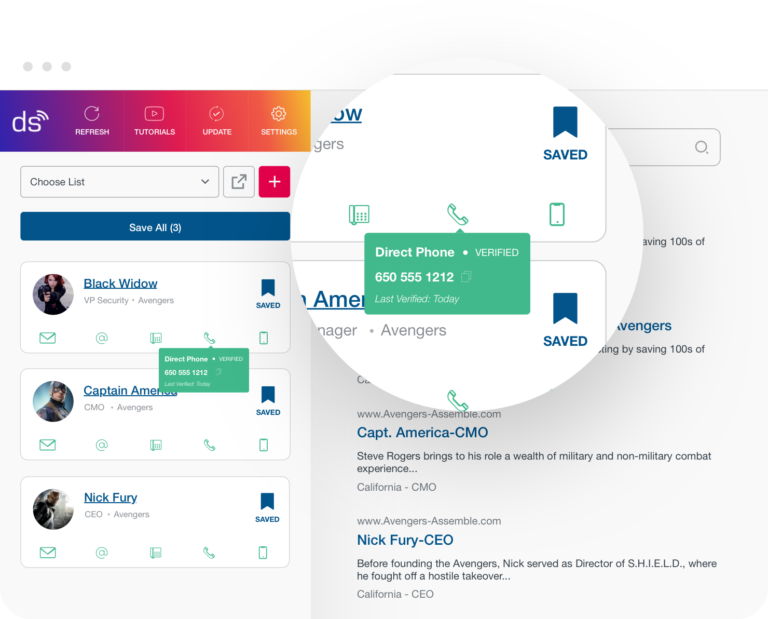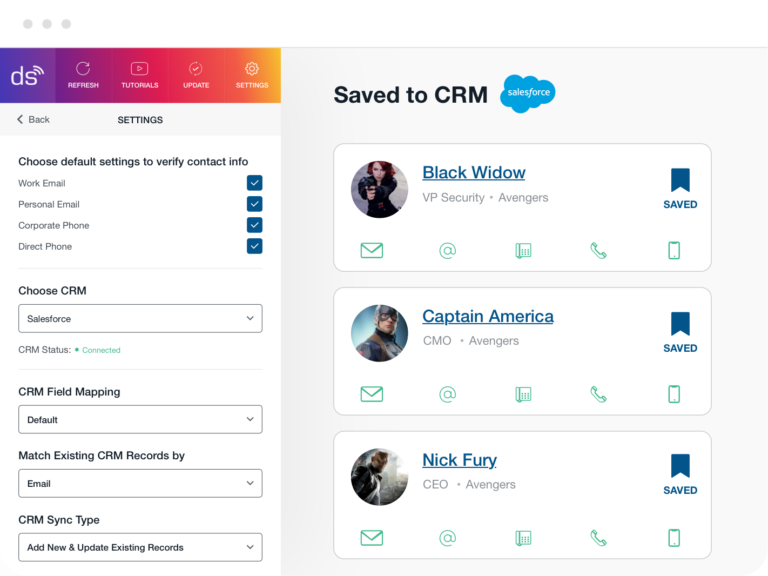 Save to CRM to eliminate manual data wrangling
With seamless integration with Salesforce, DealSignal makes it easy to add your enriched leads to your CRM or sales automation platform.
Easily sync to your sales platform
Seamless integration with Salesforce CRM or easy upload to the sales automation platform of your choice via CSV.
"We've found DealSignal provides a far wider reach across our target audience with impressively high match rates, higher quality contact enrichment, and accurate phone and email verification. Using DealSignal has allowed us to more effectively reach out to potential customers."
Jeremy Middleton
Sr. Director of Rev Operations & Digital Marketing
See how DealSignal fuels sales & marketing performance