Automated Contact Enrichment for Inbound Leads
Optimize your lead scoring and routing, accelerate sales follow-up, and maximize your conversion rates.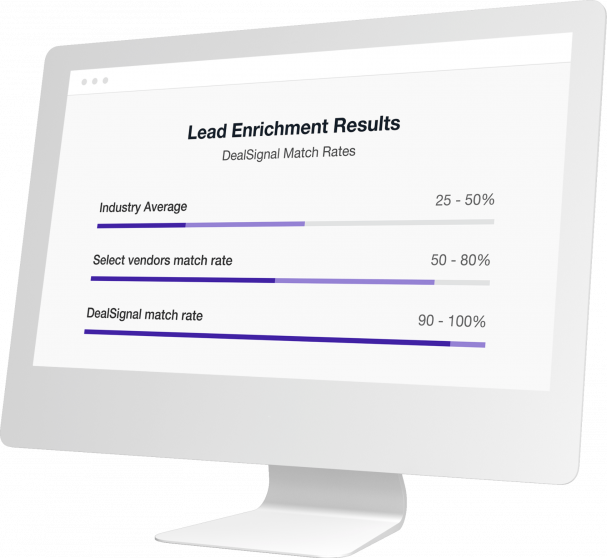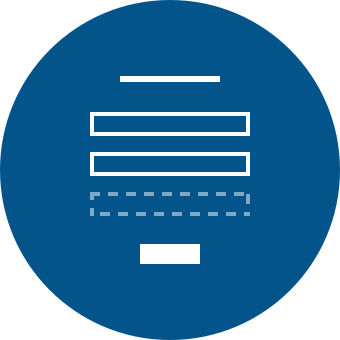 Shorter web forms, higher conversions
Shorter forms mean less friction and more leads. Automatically enrich your leads with the data your team needs for fast, effective engagement.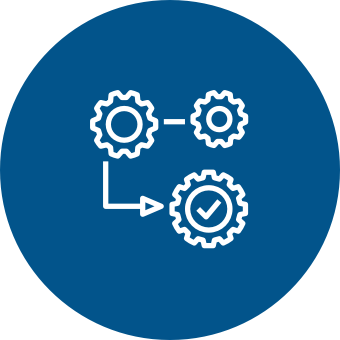 Score, route and qualify leads with confidence
Drive more conversions by powering your inbound processes and martech automations with validated, accurate contact data & firmographics.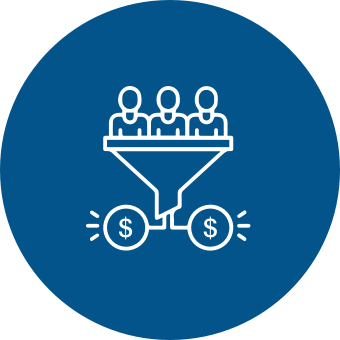 Fast, personalized lead response, more pipeline
Beat your competition and drive more pipeline with fast, personalized follow-up—no research required.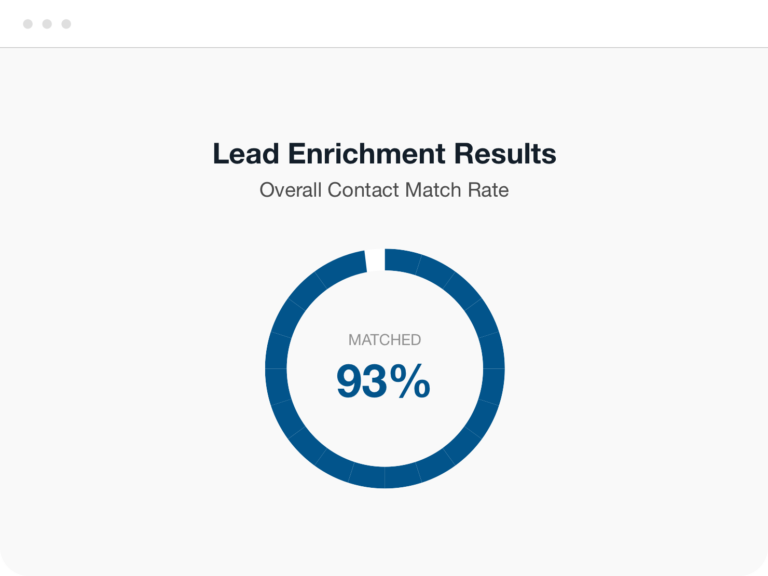 DealSignal's advanced AI-powered process consistently delivers 90%+ match rates—outperforming other data platforms to deliver complete, verified, accurate contact and account data.
Fresh, accurate data you can trust
The DealSignal platform dynamically enriches and verifies your data in real-time, so you can trust that you're getting the most accurate contact & account info available at that moment, guaranteed.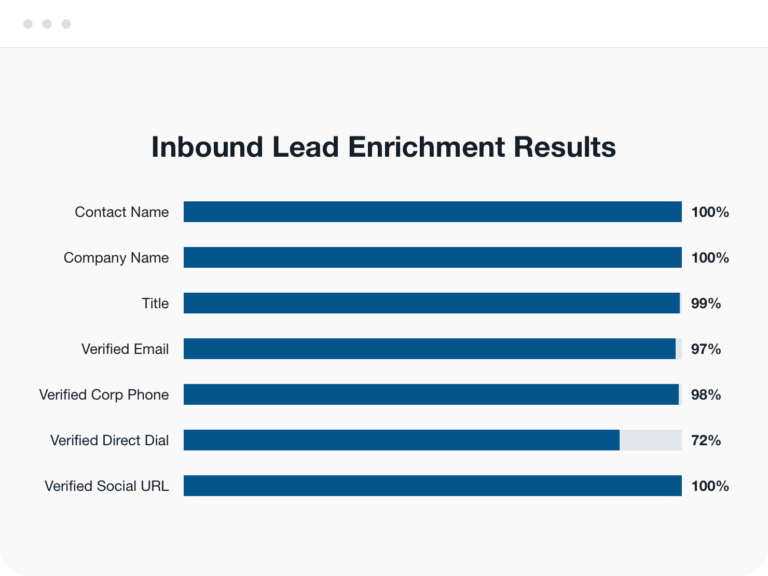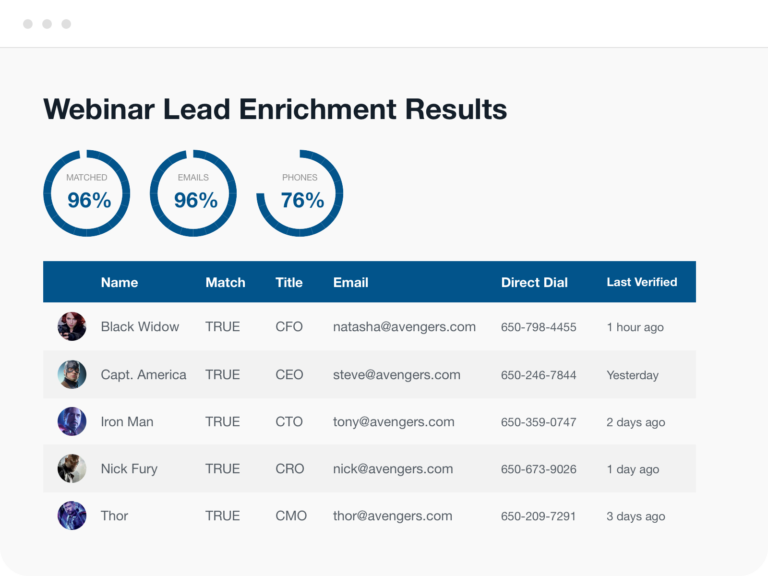 Ad hoc lead enrichment for digital events
Drive more targeted webinar attendance, set more meetings at virtual events, and follow up with leads faster. DealSignal can enrich your lists with the verified, accurate data you need for effective, personalized outreach.
100+ fields included with each record
Contact
Contact enrichment fields include:
Account
Account enrichment fields include:
Contact
Contact enrichment fields include:
First Name
Title
Persona Fit
Persona Score
Persona Keywords
Work Experience
Tenure
Contact Verified Date

Work Email
Personal Email
Email Verified Date
Corporate Phone
Direct Phone
Mobile Phone
Phone Verified Date
Contact Mailing Address
Mailing Address Verified Date

City, State, Country
Education
Company Name
Company Website
Company HQ Address
Company Employee Count
Company Revenue
… much more
Account
Account enrichment fields include: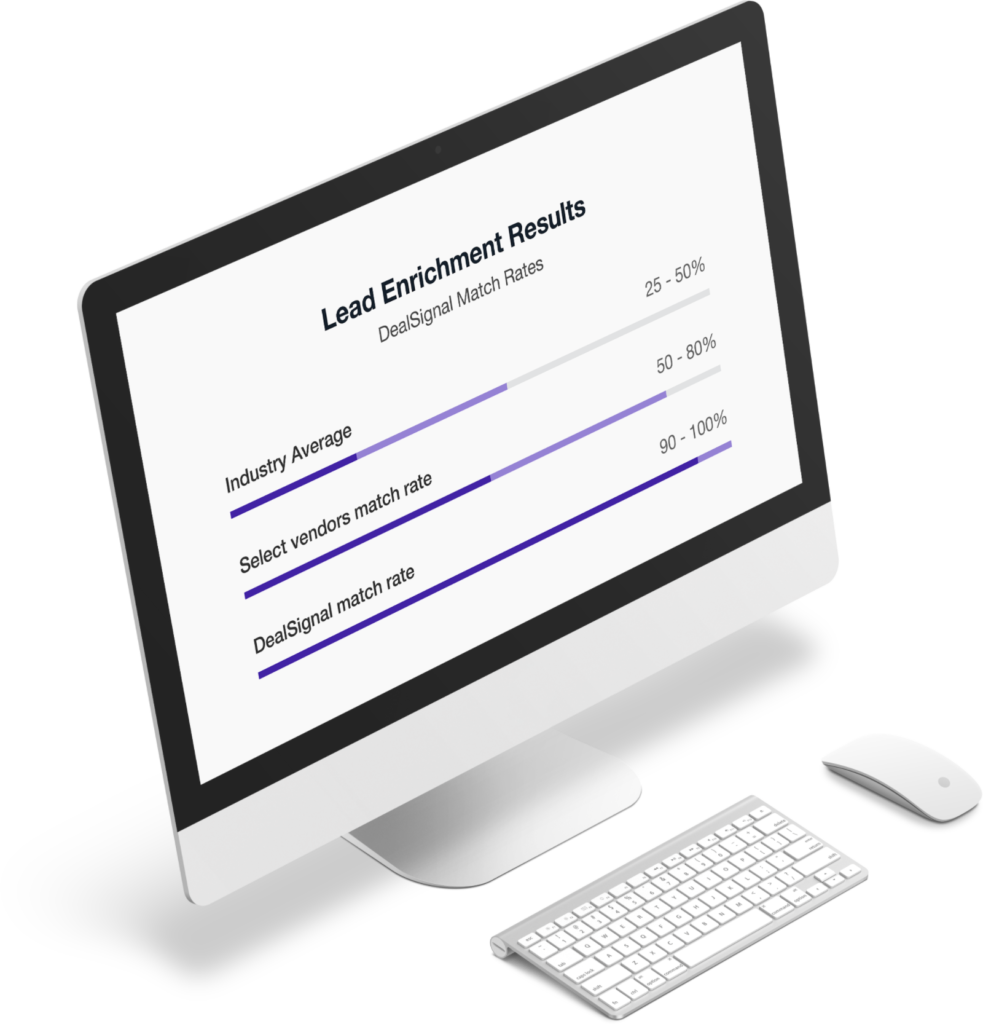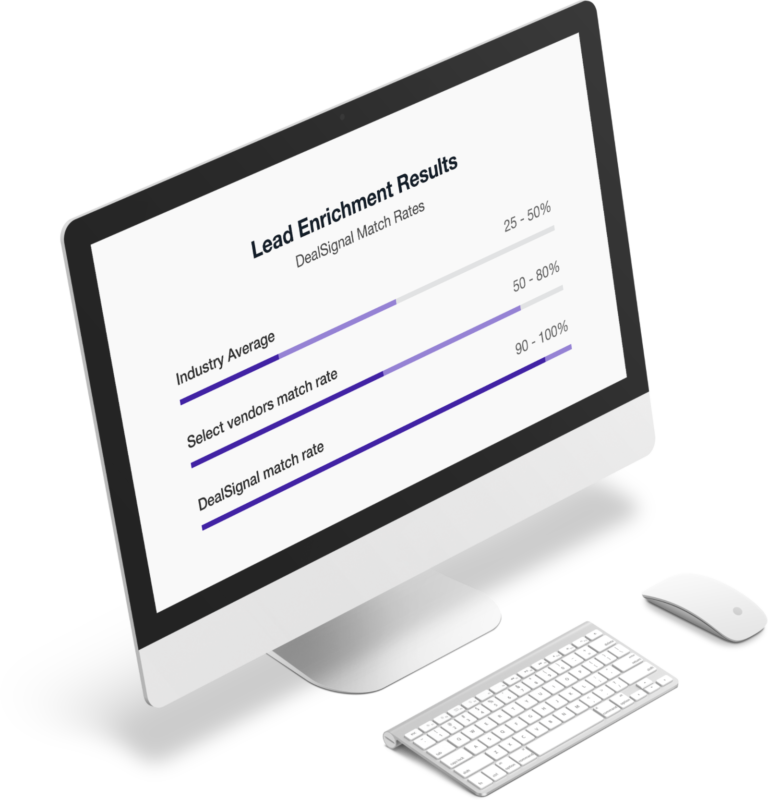 DealSignal B2B Lead Enrichment can help your team:
DealSignal consistently delivers 95%+ match rates and more accurate email and direct-dial phone numbers than any other vendor to-date, which is really key for our business development reps.
Jeremy Middleton
Sr. Director of Rev Operations & Digital Marketing
DealSignal lead enrichment helps us personalize our email marketing and increase conversions. Excellent results. Could not ask for more!
Jeff Krieger
Senior VP of Marketing
CertFocus
DealSignal lead enrichment provides targeted contacts and accurate, multi-channel contact data that drives high-execution prospecting. It's a game changer for our Sales team.
David Lee
Sales Operations Director
MediaRadar
The DealSignal Platform provides us with extremely high match rates, outstanding accuracy, and fast turnarounds.
Mary Anne Berena
Demand Marketing Manager
See how DealSignal fuels sales & marketing performance