Enrich and Verify All of Your HubSpot Contacts on Demand


Do more with your leads coming into HubSpot when you know more
about them. Get verified phone numbers, emails, LinkedIn profiles,
and other essential contact data in mere minutes.
Maximize Sales Performance With Access to Most
Accurate Contact Data
For buyers, speed matters. And if you're not first, you're last. With DealSignal's Inbound Lead Enrichment for HubSpot, you'll empower sales to quickly roll out personalized, multi-channel follow-up strategies—and reach potential customers before your competitors do.
Data Enrichment Supercharges the Sales Cycle
Inbound Lead Enrichment enables you to know the most you can possibly know about your leads—without doing any legwork. Our AI-driven platform does the work for you so you're not just working with a name and email. Instead, you get fresh, accurate, and verified data insights so you can accelerate the sales cycle and win more deals.
Make the Most of Your HubSpot CRM With DealSignal

Build High-Converting Lead Generation Forms
Prospects don't want more work. Increase lead form conversions when you ask for just the basics—we'll get the valuable data for you, like role, social URLs, and more.

Make Leads Actionable for Sales
By enriching 100+ attributes for each contact in your CRM, you enable sales to quickly take action with a multi-channel strategy—and reach leads before the competition.

Increase Engagement With Personalization
There's only so much you can do with a name and email. Get a full data landscape on your leads so you can target leads with personalized messaging and drive engagement.

Run Powerful Nurture Campaigns with Fresh Data
Lead nurture is a long-term play—so fresh, accurate data in your CRM is critical. Automatically update all contact data on a monthly, quarterly, or custom schedule.
Meet these marketing and sales pros whose numbers skyrocketed after consultation with DealSignal.
I've tested every B2B data vendor, literally from A - Z, and DealSignal provides the best coverage and quality, hands down.
Owais Farooqui
Demand Generation
Yahoo!/Verizon
DealSignal delivers more complete and accurate data than any other vendor we've tried – and we've tried them all. It's driving tremendous value for our Sales & Marketing teams.
Ben Lilenthal
Co-founder & CEO
ScreenMeet
DealSignal consistently delivers 95%+ match rates and more accurate emails & direct-dial phone numbers than any other vendor to-date, which is really key for our business development reps.
Jeremy Middleton
Sr. Director of Rev Operations
& Digital Marketing
With DealSignal, it feels like we're really getting value for what we're paying for. I've had experiences with other vendors where they don't stand behind their data. It's really great being able to work with an organization that stands behind what they're delivering.
Sarah Strid
Sr. Manager of Demand Generation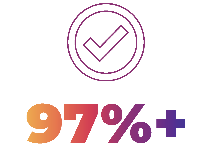 All verified, refreshed and 100% guaranteed.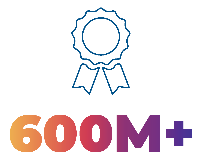 With best in class access to 600+ million contacts, both domestic and global.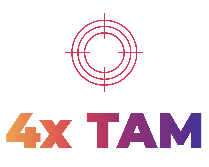 Filter and create target lists based on skills, keywords, exclusions and other key attributes for Total Addressable Market.
Ready to Supercharge Your HubSpot Contact Data?
Get started with a demo and a test drive of Inbound Lead Enrichment for HubSpot.