According to research from ActiveCampaign, the ROI of email marketing is a whopping 4200% (or $42 for every $1 spent).
However, not all email marketing campaigns are created equal. The data used in them can vary greatly. The best email marketing campaigns target the right audience with engaging, personalized emails at the right time.
However, the most critical factor in reaching your audience is high-quality B2B data with verified contacts and verified emails. Most marketers think their data is accurate, but most of the time, it's not. The lack of high-quality contact data can not only reduce the effectiveness of your email marketing campaigns – it can get your domain blacklisted.
The Impact of Ineffective B2B Data
Without high-quality B2B data, your email campaigns are destined to miss their mark. For example, suppose you want to target contacts in Information Technology with an email about security but send the email to everyone in IT – most of the audience will dismiss it. This results in a lack of engagement and positive responses, making your campaign dead on arrival.
You can avoid this by using well-targeted, verified contact information that's up-to-date. In this case, IT professionals with security titles or skills. This audience will be much more interested in your messages, and with a bit of good content, reply to them or click links in them.
Many marketers fear, delay or altogether avoid running large-scale email outreach. This usually happens due to concerns about B2B data quality, specifically inaccurate email addresses. Most marketers are concerned about bounce rates that go beyond 5%-10%. High bounce rates quickly degrade marketing campaign performance, or worse, put their marketing automation system or email domain at risk.
If you don't use high-quality B2B data that is refreshed and verified on-demand, you risk facing common challenges with maintaining email deliverability. By ensuring you have the high-quality B2B data, you'll see vast improvements in your email marketing campaign performance.
Quality B2B Data and Email Marketing
When you use the high-quality B2B data in your email marketing campaigns, you can avoid the impact of ineffective B2B data. You can also run high-performing email campaigns that produce more high-quality leads and improve the pipeline delivered to your sales teams.
To do this, you must follow best practices for B2B marketing campaigns, which include understanding B2B data, improving email deliverability, and tracking email campaign performance.
Let's explore the best practices of using high-quality B2B data in email marketing.
What you need to start with:
Well-targeted data

Fresh and accurate company and contact lists

Thoroughly verified contact information

Optionally, improve your timing & targeting, using Intent data
Results you can expect:
Reaching the right contacts at the right time

Landing in their Inbox

Getting higher open and engagement rates

Higher response rates

Lower bounce rates

Avoid issues with marketing systems

Better overall campaign performance
When combining all these, you can expect high-performing email marketing campaigns that mail servers will readily accept. This will make your emails a value add to your prospects and drive your company's new lead generation and revenue growth to the next level.
Well-Targeted Data Starts with a High-Quality B2B Data Provider
To help improve your email marketing efforts, you need to find a data provider who can supply you with well-targeted audience data. Data providers should have precise, fine-grain filters for companies, contacts, and possibly intent data to help you reach the right people, at the right time, with the right message.
Intent data refers to a range of online activities that helps you find people actively looking for solutions that your company offers. These activities include things like visiting high-value web pages, comparing vendors on 3rd party review sites, clicking on ads with relevant keywords, and more.
You can achieve high-performing marketing campaigns when you partner with the right data provider and combine the highest quality B2B data with great content. These campaigns are characterized by lower bounce rates, higher open rates, higher click rates, and higher response rates – overall higher engagement.
Analyzing the audience segments in your verified email marketing campaigns helps drive conversions. Contact data for these campaigns may be sourced from existing leads or contacts in your CRM systems, or acquired from 3rd party data providers, who can deliver net-new target audience lists, which expand your Total Addressable Market.
But, even with both data sources, you can experience data quality problems that significantly impact your goals and performance.
Do You Have High-Quality B2B Data?
Most marketers are running nurture campaigns to keep the contacts in their CRM engaged or are running new campaigns targeting existing CRM leads. If you are not consistently refreshing and re-enriching your contact data, your core marketing assets lose value. Your CRM-based campaigns also suffer along with your salespeople.
When you run into issues with CRM data quality, such as insufficient data from lead forms, bad data from salespeople, inadequate data from mediocre 3rd party data providers, or simply outdated contact info, all these factors degrade data quality. This can wreak havoc on your email marketing efforts and damage your email deliverability.
High-quality CRM data is a pillar of email deliverability. CRM data quality is based on how complete, accurate, and updated the company, contact, and lead data in your CRM is. When running marketing campaigns using existing CRM data, it's important to ensure the contacts in your recipient list are verified, engaged, and respond well to your campaigns.
Suppose you send emails to contacts who no longer work at the company, have changed titles, or have a different email address than what you have on record in your CRM. Emails to these contacts can bounce, hit spam traps, and will help the email server quickly identify your email address and domain as a spam threat.
This can result in people working at that company no longer receiving future emails, even those with whom your sales team has a relationship! Furthermore, these failures in email deliverability can ultimately hurt your sender reputation and email deliverability score.
Thus, continuously refreshing, verifying, and monitoring the contacts and emails in your CRM system, to ensure optimal quality and performance, is critical for any nurture or cold outreach campaign.
If you focus your sales and marketing efforts on existing leads and contacts in your CRM, you must verify, refresh and maintain your current data. But, be sure to ask yourself:
Is my CRM data outdated and incomplete?

Is my CRM data updated and comprehensive?
If you can't answer these questions, data providers like DealSignal can help regularly monitor, refresh, enrich and reverify your CRM data. Doing this will improve your email engagement scores and increase the number of quality leads you receive.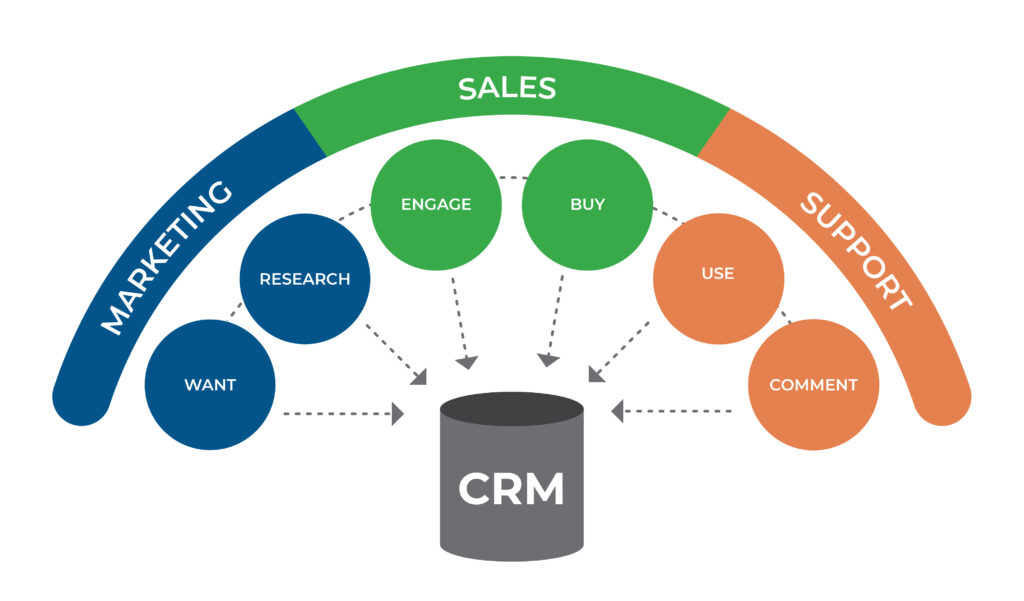 Why Are Marketers Afraid To Run New Email Marketing Campaigns?
Many marketers fear running new cold email marketing campaigns (especially to a new audience). Marketers always fear high bounce rates and bad performance no matter how perfect your campaign is.
Running new email marketing campaigns to new audiences with data from external, non-CRM sources is risky, and you should take precautions to avoid getting blacklisted. However, the benefits of increasing lead volume, helping sales increase their pipeline, and directly contributing to revenue growth are critical for every marketing team. So, what should you do?
Precisely target and define your audience
Use verified B2B data providers that you can trust and who can generate highly accurate net new lists of contacts, suppressing existing contacts from your CRM, and who thoroughly verify all contacts and emails on-demand just before the campaign runs
Refresh existing CRM data before the campaign with on-demand verification to update or remove bad contacts, bad emails, and reduce bounce rates
All this combined helps you expand your TAM and penetrate new markets without worrying about damaging your goals, performance, or systems.
You need quality go-to-market data to increase your lead generation through outreach to new companies and contacts to drive higher growth and further penetrate your TAM. Working with high-quality B2B data provider that thoroughly verifies all contacts and emails ensures you obtain good lists and aren't sending your emails to bad ones.
Bad Lists vs. Good Lists
Believe it or not, most B2B data providers infect databases with outdated and unverified contact information. Research by Salesforce shows that 70% of CRM data is outdated, incomplete, or inaccurate—and most B2B data providers you entrust to solve your data gaps offer on average 50% accuracy. This results in bad lists infiltrating your CRM. Bad contact lists from data providers can cause a domino effect of issues like:
Campaigns degraded by outdated contacts with unverified emails
Prospects who ignore, delete, or mark your emails as spam
Declines in email deliverability and sender score reputation
Lower open and click-through rates
Higher unsubscribe rates
Potential suspension of your marketing automation platform
When sending emails, there is a significant difference between good and bad contact lists. Making sure you have good email lists that target the right audience decreases the odds of your emails being marked as spam and increases your ROI. By sending quality messages to bad lists, your emails underperform since your list is filled with people not suited for your content.
Obtaining good lists is the tricky part. Be cautious of list sellers. These sellers will contact you from generic Gmail and Outlook email addresses and have no signature lines, no company info, and no domain. With these lists, you have no idea what the origin or quality of the lists is. They are usually a scam and work poorly. According to a Gartner survey, companies estimate that bad data costs them nearly $13 million per year.
To purchase an email list, you can buy lists via subscriptions from classic legacy high-quality B2B data providers. However, the challenge is that they may have compiled an extensive database of 150-300 million contacts and have no intention of investing the time and money it takes to update their database. To achieve high accuracy and email deliverability, these B2B data providers need to update their ENTIRE database weekly or at least monthly – which is cost prohibitive.
DealSignal believes the best approach to providing accurate lists is to dynamically aggregate and thoroughly verify the data in the 24 to 48 hours before you plan to use the list. This is why DealSignal offers fresh, accurate, verified B2B data that syncs with your CRM.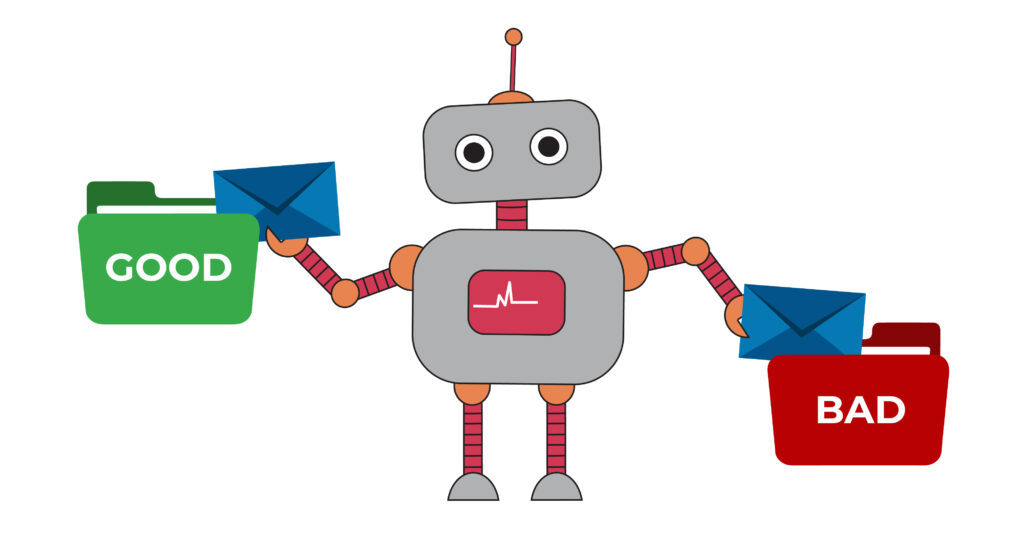 Emails From Your B2B Data Provider Need To Be Tested
Testing your emails is a step you cannot afford to miss. If you fail to test your emails, you can affect the quality of the prospects in your pipeline.
To help you accurately test your emails, low fidelity email validation tools, such as ZeroBounce, use a simple SMTP ping against the mail server to help reduce the number of bad emails. Many emails have an uncertain status with a high risk of bouncing due to a lack of testing. According to Semrush, "A bounce rate of 56% to 70% is on the high side, although there could be a good reason for this, and 41% to 55% would be considered an average bounce rate. An optimal bounce rate would be in the 26% to 40% range."
The best way to optimize your bounce rates is to thoroughly test your emails before they reach your customer's inbox to achieve a clear, high-resolution email verification status.
Sales Outreach Requires High-Quality Data For Emails & Phones
If your sales team starts sending out email campaigns, they may not test them, which can harm your sender's reputation score and cause issues with your email domain. Sales teams tend to run into a large number of outdated email and phone data which can be frustrating and their sales productivity.
How can you fix this issue? By thoroughly testing and verifying the emails and phone numbers – 24 to 48 hours before – your sales team uses them to reach your target audience. By doing this, you can ensure maximum email deliverability and phone accuracy.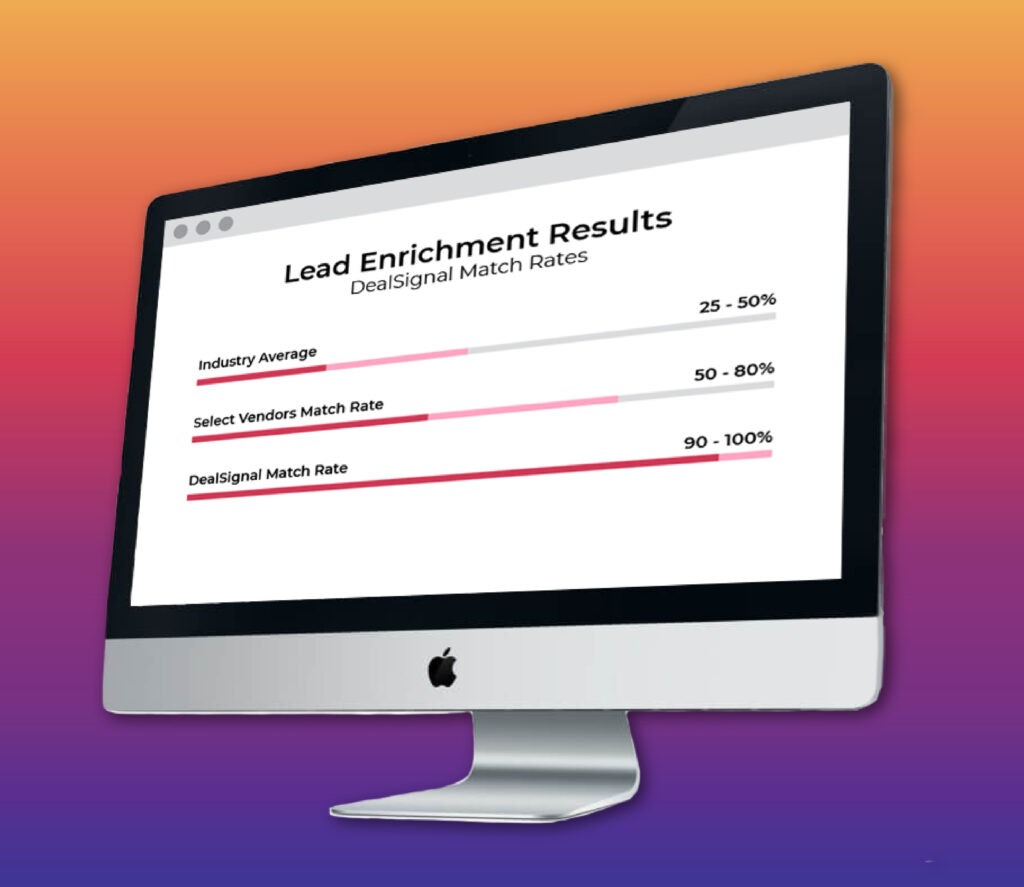 Performance and ROI Impacts of Data Decay on Email marketing
The impact of data decay on email marketing performance and ROI is significant:
Lower open and click-through rates: Outdated or inaccurate email lists result in reduced open and click-through rates. This hampers the success of email campaigns and limits the potential for achieving desired ROI.
Higher unsubscribe rates: Outdated data can lead to emails being perceived as unsolicited, causing higher unsubscribe rates. This damages sender reputation and can increase the likelihood of emails being marked as spam.
Reduced brand reputation: Poor email deliverability due to inaccurate data harms your brand's reputation among recipients and email providers. This, in turn, impacts the success of future email campaigns.
Lower ROI: Lower open rates, increased unsubscribes, and a damaged brand reputation collectively lead to a diminished return on investment for email campaigns.
Keeping email lists accurate and up-to-date is crucial for maintaining engagement, positive brand perception, and ultimately achieving optimal ROI in your email marketing efforts.
Evaluate Your B2B Data Quality
Managing & monitoring your B2B data and ensuring it is clean, verified and updated should be one of your biggest priorities. The quality of the email and phone data in the contact lists that you are reaching out to dramatically impacts the success of your sales and marketing campaigns.
That's why you shouldn't waste time and money purchasing lists that may be outdated, incomplete or inaccurate. Instead, you can partner with high-quality B2B data provider like DealSignal, who thoroughly verifies all data for companies, contacts, and their contact info, on-demand just-in-time for your marketing campaign or sales cadence.
With DealSignal's data health checks, you get a detailed report on how many of your contact and account fields are incomplete, inaccurate, or outdated. Once you have this information, DealSignal can help refresh and re-verify all your CRM data.
The DealSignal platform takes a dynamic, AI-driven, on-demand data enrichment and verification approach to deliver unparalleled match rates and 97%+ accuracy with a 100% data guarantee. Schedule a demo with DealSignal and start landing in your customer's inbox.
The DealSignal platform takes a dynamic, AI-driven, on-demand approach to data enrichment and verification that delivers unparalleled match rates with 97%+ accuracy with a 100% data guarantee. Schedule a demo with DealSignal and boost your marketing performance and sales productivity today.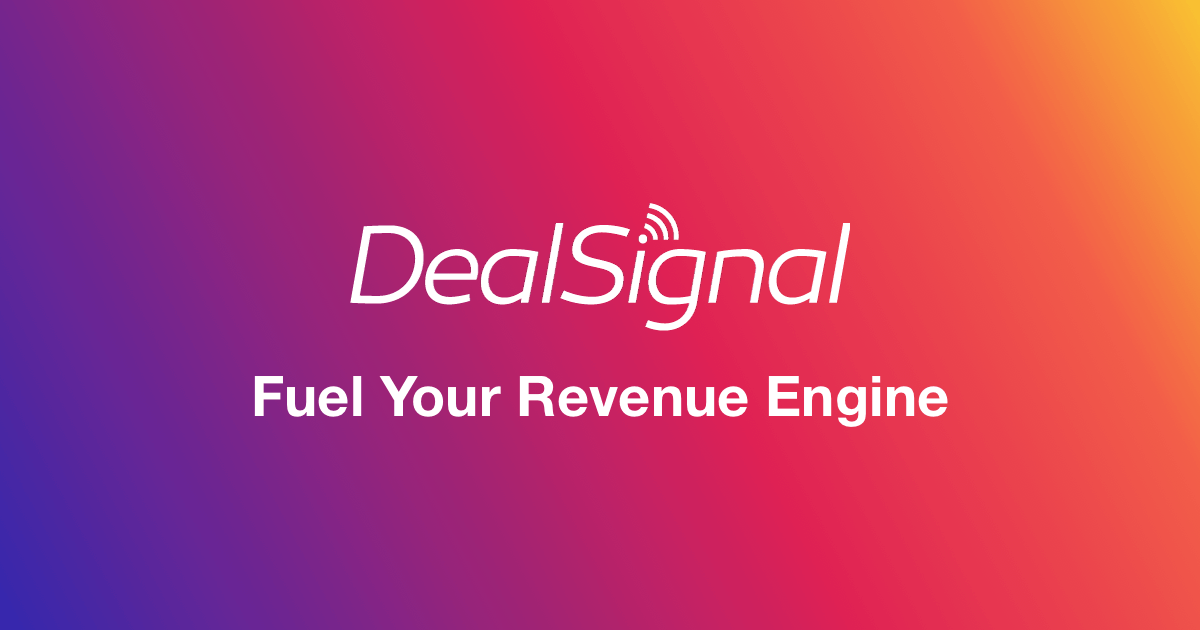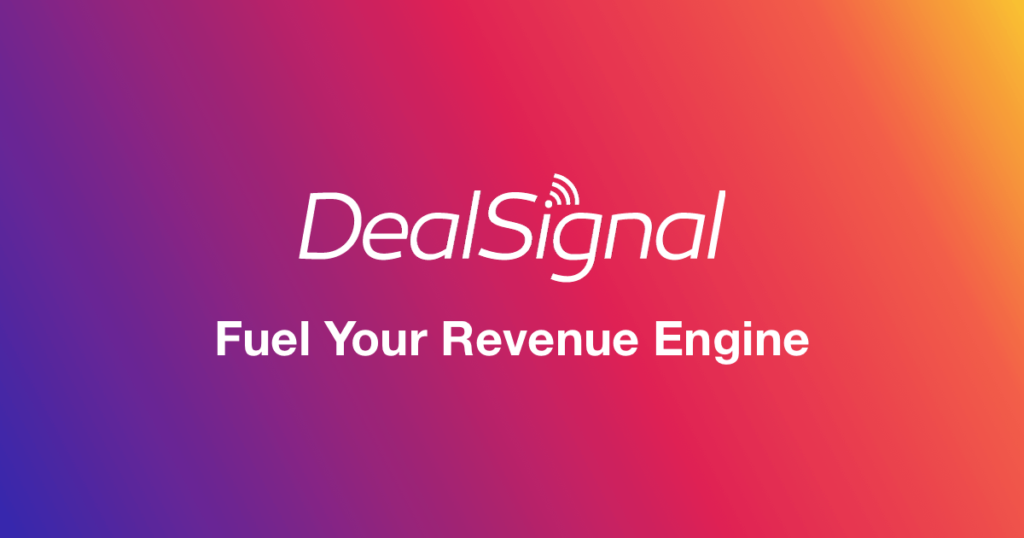 Vibrant On-Demand B2B Data. Transparent Pricing. Unparalleled Customer Support. Trust DealSignal to Deliver.
Learn more about B2B Data & Email Engagement