B2B Demand Generation vs Lead Generation: What's the difference, what makes them the same? These critical success factors—which I'll be sharing in this blog—ensured success with every demand generation program I launched. Best of all, it can be implemented by any marketing organization as long as the effort, determination, and consistency is there.
What Is Demand Generation Marketing?
Before we dive into best practices, let's clear something up first: B2B Demand Generation vs Lead Generation – is there a difference? Are they the same? Not quite.
A common misconception about B2B demand generation is that it's the same as lead generation for a particular product or service. Demand generation is so much more than that.
Without getting too into the weeds, demand generation is essentially an umbrella term that covers a full range of marketing activities and initiatives that touch every aspect of the buyer's journey—from initial interest to purchase to customer upselling and retention. This includes activities like demand capture, lead generation, pipeline acceleration, inbound marketing tactics, brand awareness, and more.
In terms of a B2B marketing strategy, demand generation has the goal to drive awareness and boost demand for an organization's product and / or service. B2B Demand generation focuses on generating actionable leads that can be utilized for new opportunities by the sales team.
Since demand generation is a data-driven marketing strategy that focuses on building reliable brand interest, it's advisable to follow a set of best practices to achieve critical success.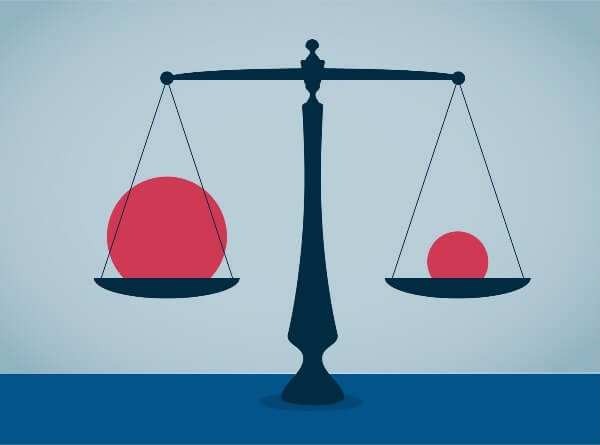 Demand Generation vs Lead Generation
So let's fight it out: Demand Generation vs Lead Generation – which will come on top for your particular marketing strategy?
While lead generation is an activity that falls under the umbrella of demand generation, these two terms are not synonymous. Lead generation focuses on gaining interest from potential customers and capturing those contacts in a database to be nurtured and guided through the sales funnel.
This distinction is important because demand generation is often mistaken for generating leads or interest when in reality, it is incredibly comprehensive. This is also why the strength of a demand generation program can determine the success or shortcomings of a company's marketing organization—and ultimately, company revenue.
Fuel for your demand gen engine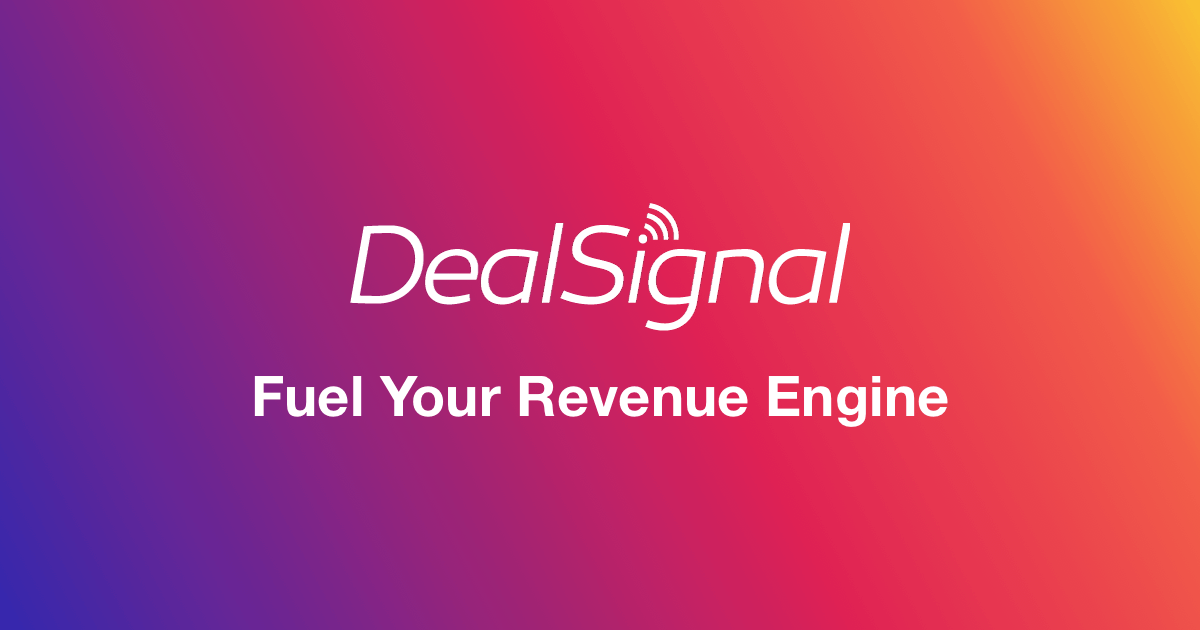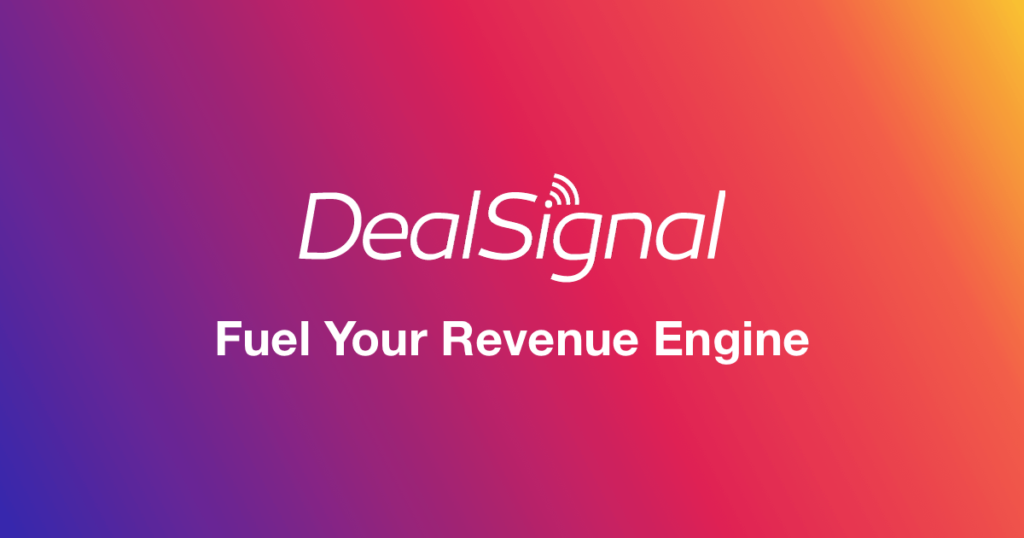 For maximum performance, your demand gen engine should be fueled with the highest-quality B2B data from DealSignal. See a demo to learn more:
REQUEST A DEMO

7 Critical Demand Generation Best Practices
With how comprehensive demand generation is, it can be difficult to know where to start. As we review the seven tried-and-true critical success factors, you'll see that strong sales and marketing alignment, collaboration, and coordination is a cornerstone of any successful demand generation program. Let's get started.
1. Apply the five guiding principles (the foundation)
Quality, quality, quality: 10 high-quality leads that exceed the expectations of sales is a thousand times better than delivering 100 low-quality leads. Time literally determines a salesperson's income, livelihood, and reputation. If you waste the salesperson's time with a bad lead, you are causing them to suffer a pay cut and risk missing their quota.
Keep it simple: Marketing is typically known by sales to add non-value-add procedures in an attempt to help marketing show value. One of the most important things marketing can do when it comes to adding value, is to find ways to minimize or even eliminate non-value-add administrative work for sales. The more you help your sales team save time, the more money they will bring to the company. Plus, sales will love you for it!
Drive transparency and teamwork: Marketing has so many stakeholders to answer to, beyond just sales. In many cases, marketing must support sales operations, product management, and customer success while adhering to IT and finance protocols. The best way to approach things is to be upfront and transparent on what marketing can and cannot deliver.
Another big area of friction among sales and marketing can be accountability on lead follow-ups. Using technologies like People.io, which provides all team members with real-time data and updates on actions taken with leads, can help create greater transparency and accountability across teams.
Apply a holistic and integrated approach: It's about ensuring whatever marketing delivers—such as a demand generation campaign—and that every step of both the salesperson's and customer's experiences are mapped out and fully understood. Get a deep understanding of what the salesperson is expected to do, how they will do it, and what help they may need to execute the campaign successfully.
Communicate frequently and embrace continuous improvement: No marketing organization is perfect, but the most successful marketing organizations are always looking and embracing feedback on how to improve. You must put in place a cadence and systematic mechanism of gathering real-time feedback from sales.
If people are expected to work with each other, they need to communicate with one another. This doesn't mean you need to be clogging up each other's email inbox or constantly pinging each other on Slack—it simply means that both teams need to have visibility into important actions, tasks, milestones, and announcements.
For this, you may consider using technology to help cut down on time while providing cross-department transparency. For example, both teams may track project progress on the same project management tool, like Trello or Monday, to see the status of important milestones.
And, don't underestimate the power of establishing a formalized cadence. By being upfront about how often and when both teams can expect to meet (maybe it's every Tuesday or every other Wednesday), you can progress forward smoothly.
2. Speak the language of sales

How is it possible to be fully aligned with someone if you can't speak the same language? It's literally impossible. The same goes for sales and marketing organizations.
One of the main reasons why marketing and sales don't see eye to eye and can't reach alignment is because marketing can get stuck on talking about marketing qualified leads and a large number of leads, individuals, and personas.
If there is one thing I want marketers to remove from their vocabulary when they talk to sales, it's "marketing qualified leads or MQL's." Nobody cares about MQL's except for marketing teams.
What sales and CEOs care about are qualified opportunities—real deals involving real decision-makers. Just like marketing, sales has very limited resources, mainly measured as selling time. What sales wants and needs to do justifiably, is to work and close real deals—not vet through hundreds of "leads."
If marketing teams began to talk to sales about how they can deliver real new deals and opportunities, as opposed to some random lead from a company nobody cares about, marketing would gain attention and credibility from sales 100% of the time.
Also, many marketing demand generation campaigns focus on targeting individuals and certain types of personas that match marketing's research and segmentation criteria. The reality is that marketing would deliver much more value by marketing to accounts that meet the company's ideal customer profile and generating a list of decision-makers from those target accounts, as opposed to providing individuals from accounts that your company is not really interested in selling to.
The bottom line is that sales only cares about real deals/opportunities, quality leads to avoid wasting precious selling time, accounts that they care about, and decision-makers who can help them close the deals and generate revenue. That's the language of sales that marketers must learn to speak.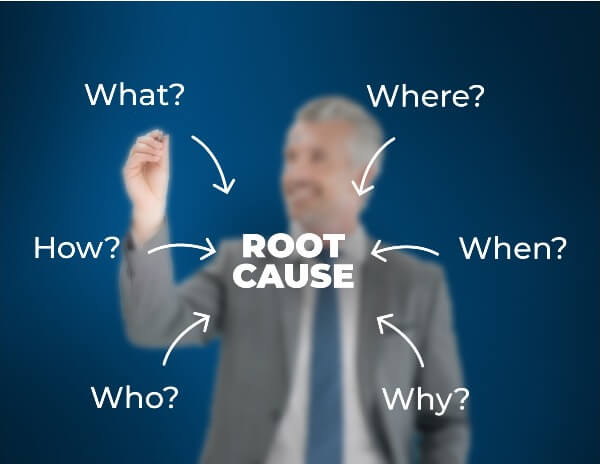 3. Understand the root cause of poor lead follow-up
I remember when I first joined a well-respected $2.7B healthcare company. The people and executive leadership team were awesome. Unfortunately, there was quite a bit of contention between sales and marketing leadership.
In the first sales and marketing executive review meeting I attended, there was a lot of flag saluting. In other words, marketing was complaining that sales were not following up on the tons of marketing-generated leads, and sales leadership was shooting back that the marketing leads just sucked. Bottom line, the lack of sales and marketing alignment was worse than I was told it would be—much worse.
The reality was that there was no clear understanding of the root causes of low lead follow-up. It wasn't all marketing's fault and it wasn't all sales' fault. There were both strategic and operational reasons for this major breakdown in collaboration between sales and marketing. And digging down to find the root causes allowed us to move forward with an actionable game plan.
Here is a table that summarizes all the typical root causes I discovered. More importantly, this table lists ways on how to address them, and why they are important to sales.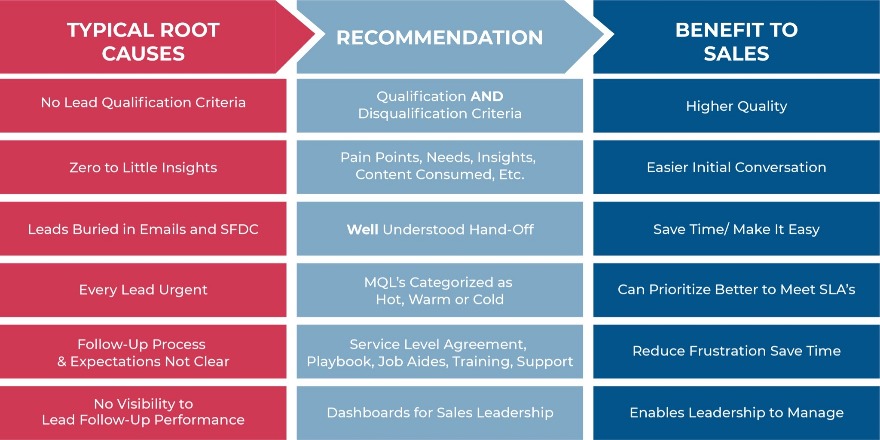 4. Deliver leads only from accounts that sales cares about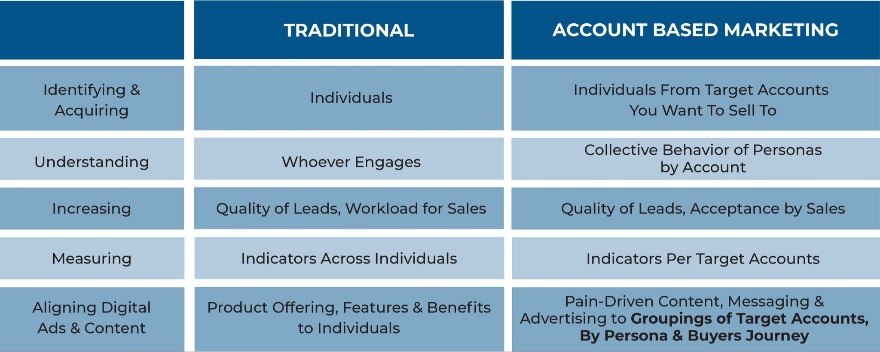 Sales needs a list of decision-makers and influencers from accounts they need to sell to. What good is it to get a lead from a company that will never buy your company's products or services? If you are selling a CRM solution to a company that already has a 5-year contract for a similar CRM solution, what good is it for marketing to generate a lead for the same company that can't buy from you?
I had a real-life example at that $2.7B healthcare company where sales was trying to win over a very difficult and strategic account for over three years without success. My marketing team delivered a crucial decision-maker, who ended up being our champion within that account, and sales ended up closing a deal for about $500,000. What a huge win for my marketing team, and more importantly for the entire company!
My marketing team's reputation of delivering value-add skyrocketed with the sales team. Why? We directly helped sales crack a really tough nut: delivering not only the decision maker, but also critical insights that helped accelerate the selling process and win over a strategic account that they failed to win for over three years.
5. Create Sales Enablement Content / Tools
One of the quickest ways for marketing to earn the respect of the sales team is to deliver sales presentations and other collateral with:
Fantastic graphics
Product overview one-pagers
Competitor benchmarking talking points
Messaging on how to overcome top objections
Other deliverables that help salespeople be more effective and improve their win rates.
The most successful demand generation marketing teams don't create sales enablement in a vacuum, but instead, proactively gather feedback from sales on what to create to help sales succeed.
6. Proactively communicate, train, and provide ongoing support
You can't assume that sales will know where to find sales enablement content or a particular lead. Nor, can you expect them to be able to prioritize which leads to follow-up on first, without additional insights they may need. You also can't assume they automatically know what is expected of them or how to do certain things to maximize the chances of success for marketing's lead generation campaigns.
It's marketing's responsibility to consistently and frequently communicate the why first, and the what and the how. Then train, train, and train. In many cases, be prepared to guide and be with them every step of the way.
7. Define and measure what success looks like
First, it's important to share goals and strategize from the start. This will help as both organizations get on the same page about what success looks like.
From there, put in place a dashboard that both sales and marketing leadership will find of value. Ideally, it should visually show these top five key performance indicators (KPIs):
a. Volume
What do we currently have in the pipeline?
Percentage of marketing contribution to pipeline
Marketing contribution to pipeline in dollars
Marketing Sourced leads (quantity)
Marketing Influenced leads (quantity)
Percentage to target
b. Quality via Conversion Rates
How efficiently are Marketing Sourced and Marketing Influenced leads converting to Sales Qualified Opportunities and to revenue?
Lead to Revenue Journey:

Inquiry to marketing qualified lead (MQL)
MQL to tele-qualified lead (TQL)
TQL to sales accepted opportunity (SAO)
SAO to sales qualified opportunity (SQO)
SQO to Closed Won or Closed Lost
Closed/win rates
c. Velocity
How fast are leads moving through the sales cycle compared to the average time to close cycle?
Average days per sales stage
d. Sales Lead Management Process Performance
Lead follow-up (in days)
Which leads have stalled, especially in the early stages, and what is the impact on the revenue goal?
Which leads could be at risk of losing in the later stages, and what is the impact on the revenue goal?
e. Marketing Lead Quality & Management Performance
Percent of leads vetted by inbound inside sales development reps
Percent of sales executives satisfied with the hand-off process
Percent of sales executives that rate TeleQualified Leads as high quality
Percent of sales executives that rate Sales Accepted Opportunities at a high-quality level
Ensure Demand Generation Success
By implementing these seven critical success factors (CSFs), you are one big step closer to ensuring marketing demand generation success. And when you bring it all together with sales and marketing alignment best practices and the right data-driven approach, your team is ready for whatever lays ahead.
Boost Your Demand Generation Engine with DealSignal
Are you ready to put your newly gained knowledge into action? Enhance your demand generation with DealSignal's high-quality leads.
DealSignal is not just a powerful B2B lead generator with industry-leading 97%+ data accuracy, we are a B2B marketing partner you can trust to boost your revenue stream to the next level.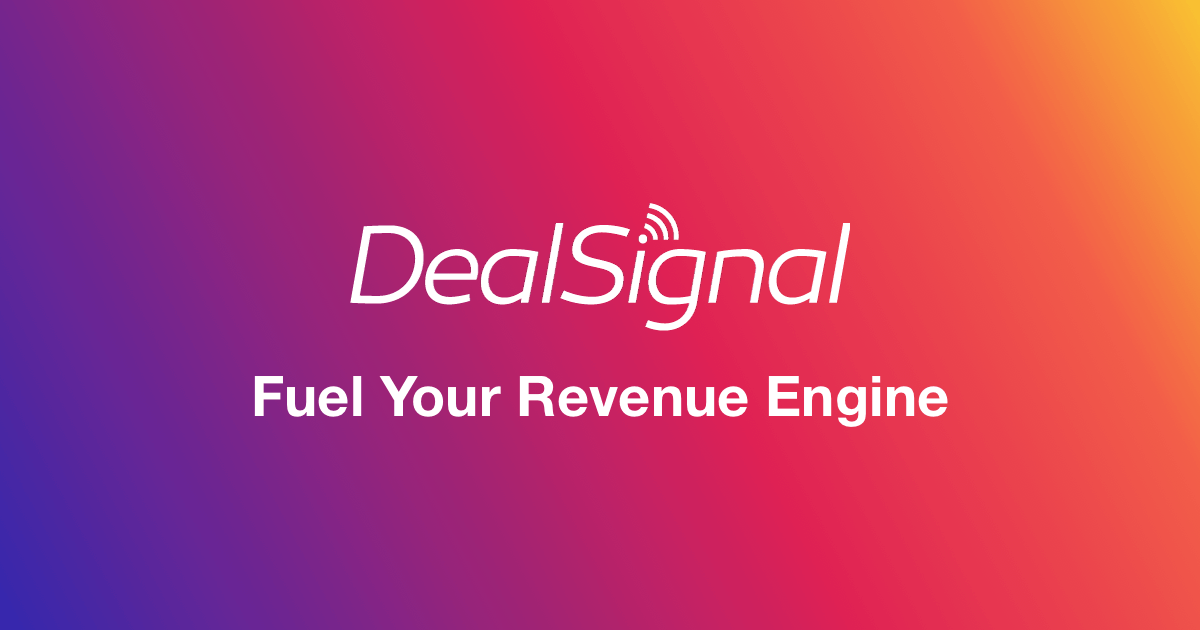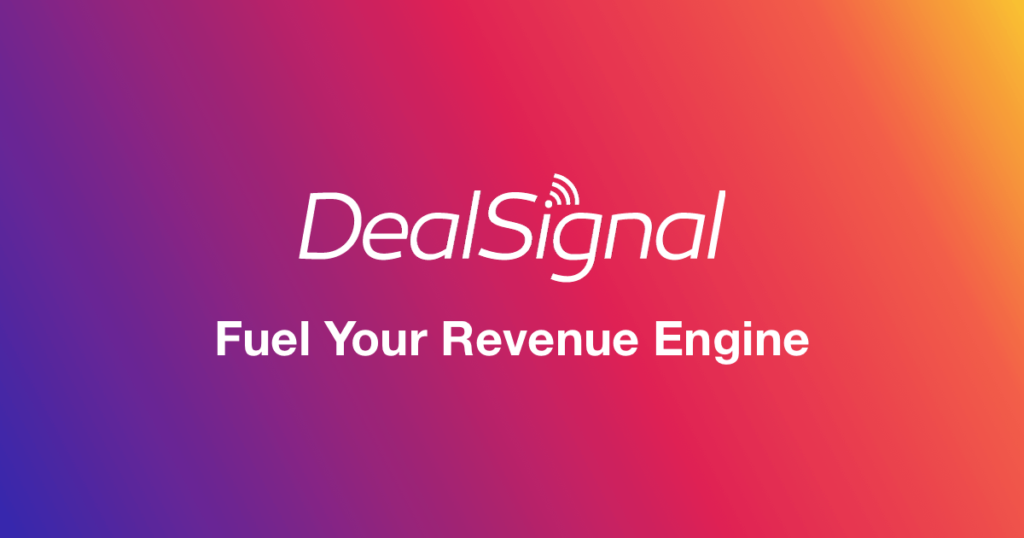 Request a free demo and let's supercharge your sales team today.
Learn more about Demand Generation