 For sales and marketing professionals who needed pipeline results yesterday.
We help overworked sales and marketing professionals get the most accurate B2B data, verified on demand, to supercharge marketing campaigns and sales outreach. Outperform pipeline and revenue targets with DealSignal.
Supercharge your revenue engine with...

Inbound Lead Enrichment
that helps fill the gaps for you with enriched fields like job title, company revenue, and more.

Decision-Maker Lists
that connect you with the decision-makers of your target accounts.

Intent-Based Leads
so you can target buyers who are actively searching for your products and services throughout the web.

CRM Data Health that automatically enriches, refreshes, and re-verifies data living in your CRM.

ChromeX for Sales that allows you to save verified data on leads you find on the web with a single click, via our Chrome extension.

ABM Effectiveness that supplies you with a list of decision makers and contact information per target accounts so you can run more cost-effective ABM plays.
You want to hit your numbers but something's standing in the way of game-changing results…
You manage team meetings efficiently, but then waste too much time chasing down lead contact info
You create stellar, strategic campaigns with on-point messaging, but still see low click-through because they're not reaching the right people
You know personalization is key for better engagement, but you don't have enough contact and account data to make it happen
You want to hit your numbers but something's standing in the way of game-changing results…
Only 40% of buyers provide accurate information when filling out a lead opt-in form.
Most traditional third-party data vendors are only accurate 50 – 75% of the time.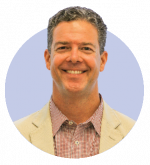 We've been there, and we understand that you deserve results that match your level of effort.
I'm Rob, Founder of DealSignal. Every customer who has come to DealSignal has been a talented marketing or sales professional who was tired of wasting time with mediocre data.
I get it. I've been in your shoes and couldn't settle for missing out on 20- 30% of my target audience, getting high bounce rates, and searching across multiple systems just to find a contact's phone number. It was maddening and a big waste of time—especially when I wanted to focus on getting great campaign results and closing deals.
We decided to build a B2B data platform based on the fundamental principle of data verification on demand. This guarantees that users get the freshest, most accurate, and most comprehensive data on their target audience while removing the limits of legacy static B2B databases.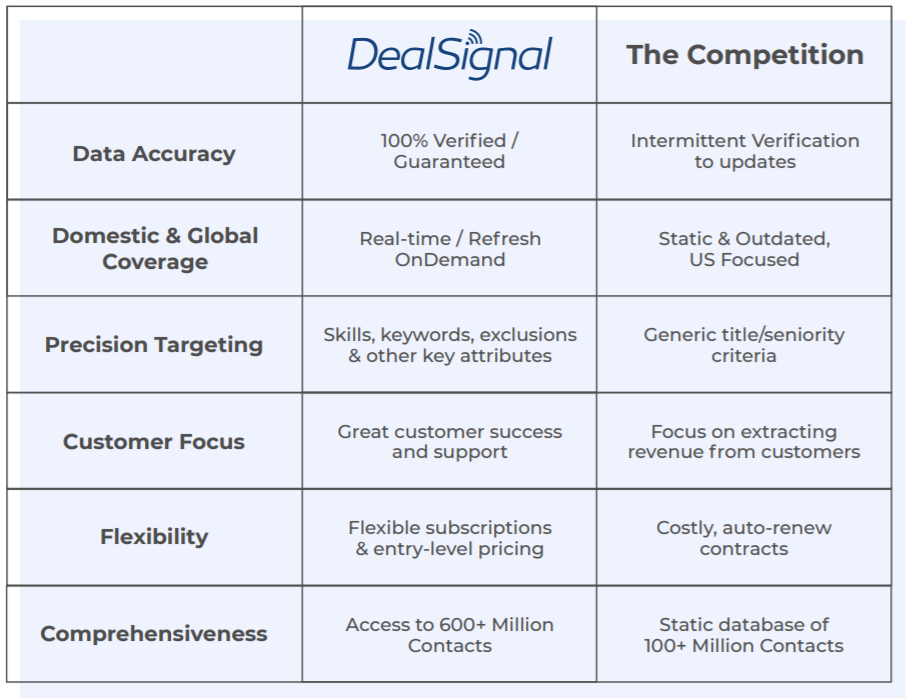 Meet these marketing and sales pros whose numbers skyrocketed after consultation with DealSignal.
I've tested every B2B data vendor, literally from A - Z, and DealSignal provides the best coverage and quality, hands down.
Owais Farooqui
Demand Generation
Yahoo!/Verizon
DealSignal delivers more complete and accurate data than any other vendor we've tried – and we've tried them all. It's driving tremendous value for our Sales & Marketing teams.
Ben Lilenthal
Co-founder & CEO
ScreenMeet
DealSignal consistently delivers 95%+ match rates and more accurate emails & direct-dial phone numbers than any other vendor to-date, which is really key for our business development reps.
Jeremy Middleton
Sr. Director of Rev Operations
& Digital Marketing
With DealSignal, it feels like we're really getting value for what we're paying for. I've had experiences with other vendors where they don't stand behind their data. It's really great being able to work with an organization that stands behind what they're delivering.
Sarah Strid
Sr. Manager of Demand Generation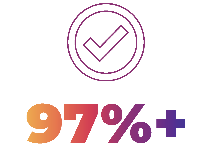 All verified, refreshed and 100% guaranteed.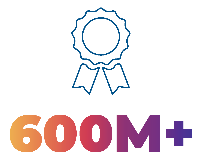 With best in class access to 600+ million contacts, both domestic and global.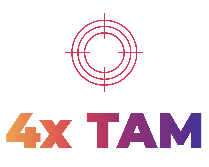 Filter and create target lists based on skills, keywords, exclusions and other key attributes for Total Addressable Market.
Ready to stop second guessing whether your B2B data is actually working for you?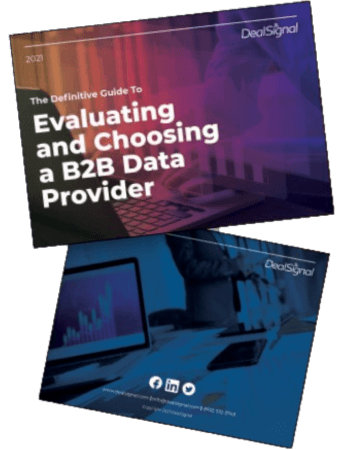 How can I be sure DealSignal is right for me?
We're glad you asked. Data is often the white elephant in the room nobody wants to talk about—so if you're unclear on what actually matters when choosing a data provider, you're not alone.
To make your life easier, we've created a guide that details everything you need to know when comparing B2B data providers. You'll even get a handy checklist of top questions you need to ask the provider you're considering.
Download it now to learn how to evaluate and choose the best B2B data provider for your team's needs.