Why Choose
DEALSIGNAL
OVER ZOOMINFO?
Learn why DealSignal is the best alternative for the most accurate data, affordable price and flexibility.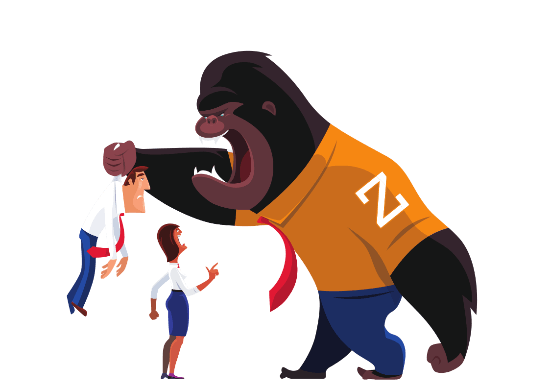 DealSignal vs. ZoomInfo at a glance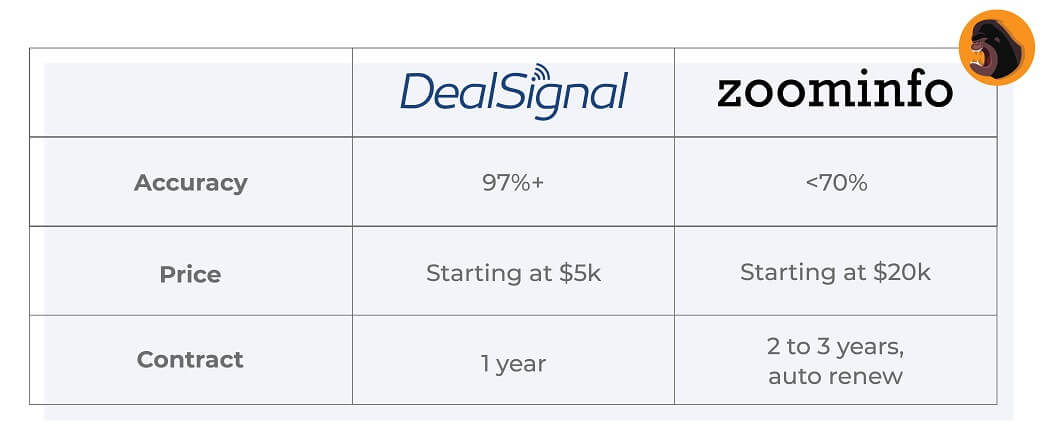 For too long, marketing and sales teams have been pushed around by an 800-lb gorilla that makes lofty promises without delivering. (Ahem, ZoomInfo.)
If you're tired of chasing down accurate contact information, the lack of quality leads in your pipeline, and subpar campaign performance — know that there is a better way.
See how your revenue teams' performance can skyrocket with DealSignal.
I've tested every B2B data vendor, literally from A - Z, and DealSignal provides the best coverage and quality, hands down.
Owais Farooqui
Demand Generation
Yahoo!/Verizon
DealSignal delivers more complete and accurate data than any other vendor we've tried – and we've tried them all. It's driving tremendous value for our Sales & Marketing teams.
Ben Lilenthal
Co-founder & CEO
ScreenMeet
DealSignal consistently delivers 95%+ match rates and more accurate emails & direct-dial phone numbers than any other vendor to-date, which is really key for our business development reps.
Jeremy Middleton
Sr. Director of Rev Operations
& Digital Marketing
With DealSignal, it feels like we're really getting value for what we're paying for. I've had experiences with other vendors where they don't stand behind their data. It's really great being able to work with an organization that stands behind what they're delivering.
Sarah Strid
Sr. Manager of Demand Generation
Millions of accurate contacts delivered to high-growth companies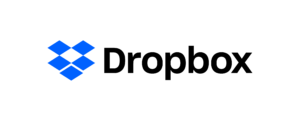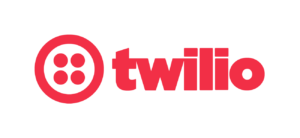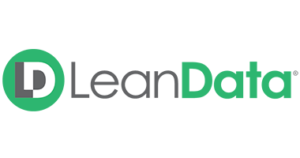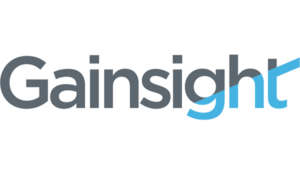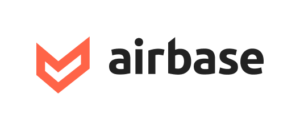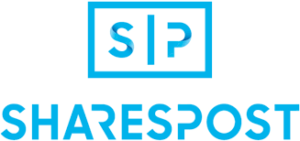 Gain peace of mind with DealSignal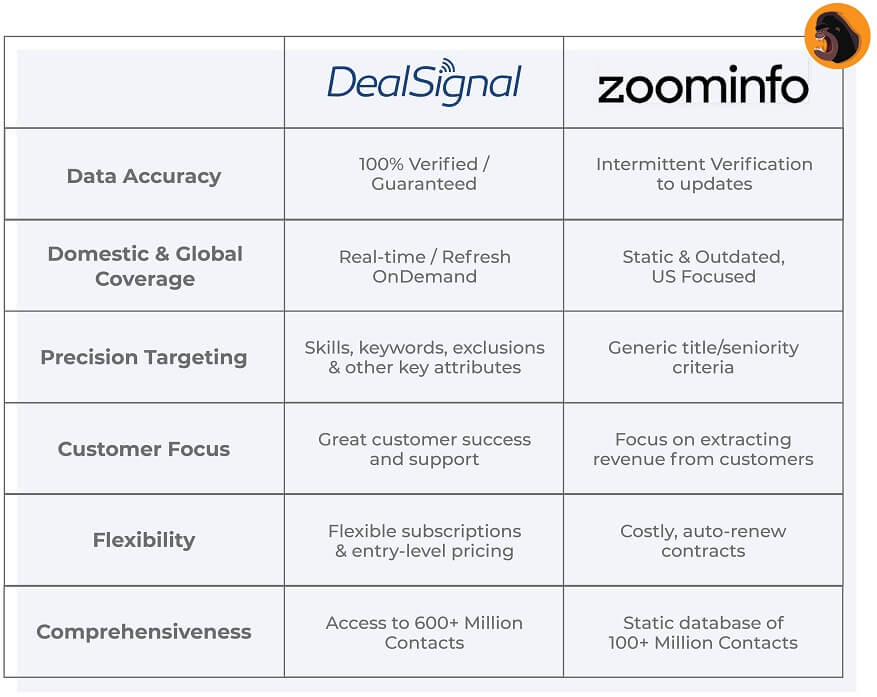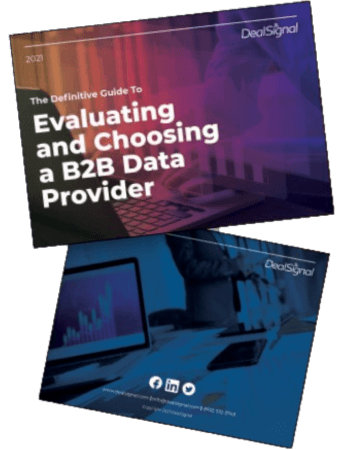 Not sure where to start?


Let's help you find the right solution.
If this sounds like you:



Unsure what actually matters when choosing a data provider
Confused by the variety of data provider options available
Unclear on differences between a data list seller and data platform
Need more pipeline but feel stuck on how to get there



…we have answers.
We've created this essential guide that details everything you need to know when comparing B2B data providers. You'll even get a handy checklist of top questions you need to ask the next provider you're considering. No matter your team's situation, we've covered all the bases here.
Download it now to get up to speed on how fresh, accurate B2B data can take your revenue team's performance to peak efficiency.