In a Nutshell: DealSignal vs Apollo.io
DealSignal is the leading Verified B2B Data software solution for B2B businesses looking to go-to-market across multiple market segments, multiple industries, and international geographies. While both DealSignal and Apollo are popular choices, sales & marketing teams consistently find that DealSignal is the better solution to accelerate pipeline generation, offering the most comprehensive coverage across large, medium and small market segments, 100s of industries – high tech, non-tech, manufacturing, healthcare and beyond – and all geographic regions – North America, Europe, Asia Pacific and Latin America.
In recent years, Apollo has gained popularity due to their free trials and very inexpensive user-based licensing schemes, but sales teams looking to maximize productivity and accelerate pipeline generation consistently find that Apollo lacks global coverage, fails to verify their data resulting in inadequate accuracy, and falls short on direct and mobile phones. Furthermore, many Apollo customers have voiced concerns online over the company's inadequate security and privacy policies. For example, Apollo's inadequate security procedures led to one of the world's largest data breaches, when their database was hacked and billions of records of personal and customer information was leaked. (Source: WIRED.com)
In stark contrast, DealSignal is SOC2 certified and GDPR compliant. DealSignal prioritizes data privacy and security as integral elements of its B2B data policies and procedures. More generally, DealSignal takes great care updating and verifying all B2B data for customers, on-demand, to provide the most fresh, accurate, dynamically updated data, while rigorously enforcing privacy, security and compliance to protect customers and its B2B Data. In fact, DealSignal is well-known and well-regarded for its global data coverage, impeccable data accuracy, and best-in-class direct phone and mobile phone, verified by human researchers.
While data coverage and privacy are two of the key reasons customers are frequently choosing DealSignal, this article will delve deeper into the respective features of both B2B data engines to help you to make an informed decision for your sales & marketing team. Read on to discover the comprehensive benefits of choosing DealSignal vs Apollo for your business.
DealSignal vs Apollo.io: Don't Compromise on B2B Data Accuracy, Security or Privacy
To stay ahead in today's highly competitive B2B business world, B2B companies rely on data to gain a better understanding of their target audience and make informed decisions that drive revenue growth. Harnessing accurate, up-to-date B2B data is the secret sauce that helps marketing and sales teams align their campaigns and cadences to increase lead generation, accelerate pipeline development and achieve and exceed their revenue targets.
The importance of a thoughtfully planned out sales-and-marketing strategy is highlighted by a recent study by renowned B2B research firm Sirius Decisions, which found that companies that have well-aligned sales and marketing teams achieve "24% faster growth and 27% faster profit growth over a three-year period."
This is where B2B data solutions come in, providing the necessary information to inform sales and marketing strategies and ultimately drive revenue growth. Two popular options for B2B data solutions are DealSignal vs Apollo. However: while both providers offer similar services, their approach to data coverage, data accuracy, and data security & privacy varies greatly.
To help you determine the optimal B2B leads generation software for your business needs, we will examine a range of features offered by both DealSignal and Apollo.io, such as data accuracy, lead enrichment, platform user-friendliness, and integration capabilities.
We will provide you with valuable insights into the strengths and limitations of both solutions, and help you understand why we feel DealSignal is the top pick for your B2B needs.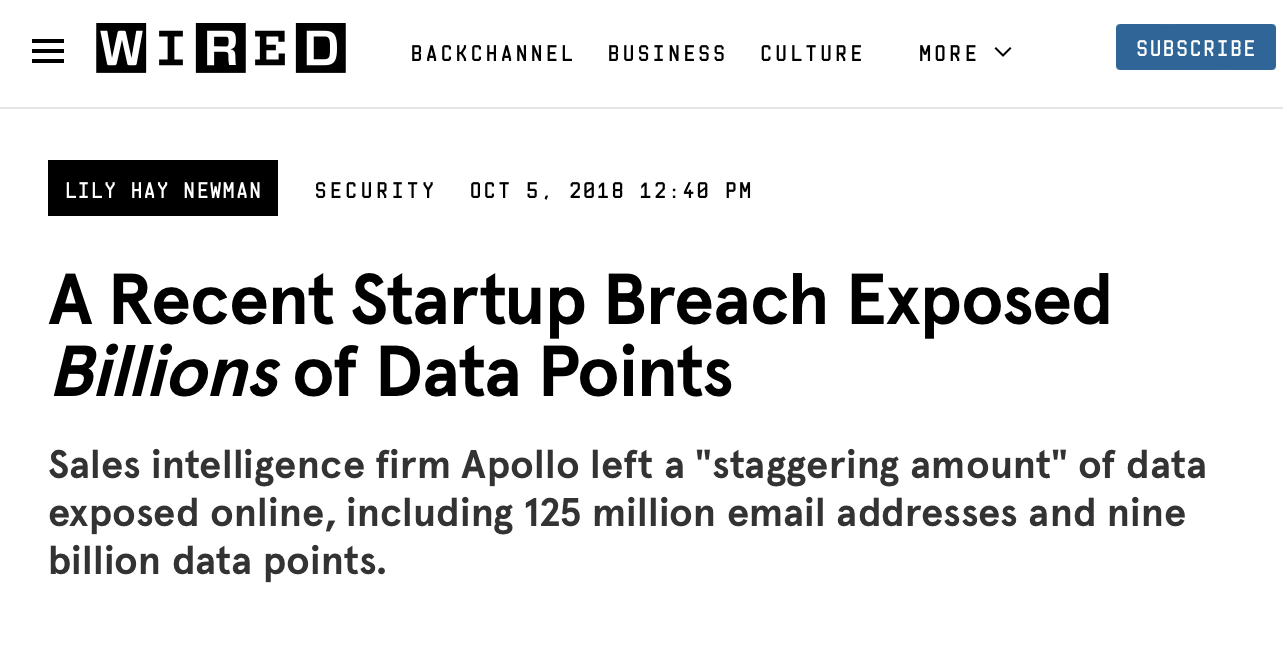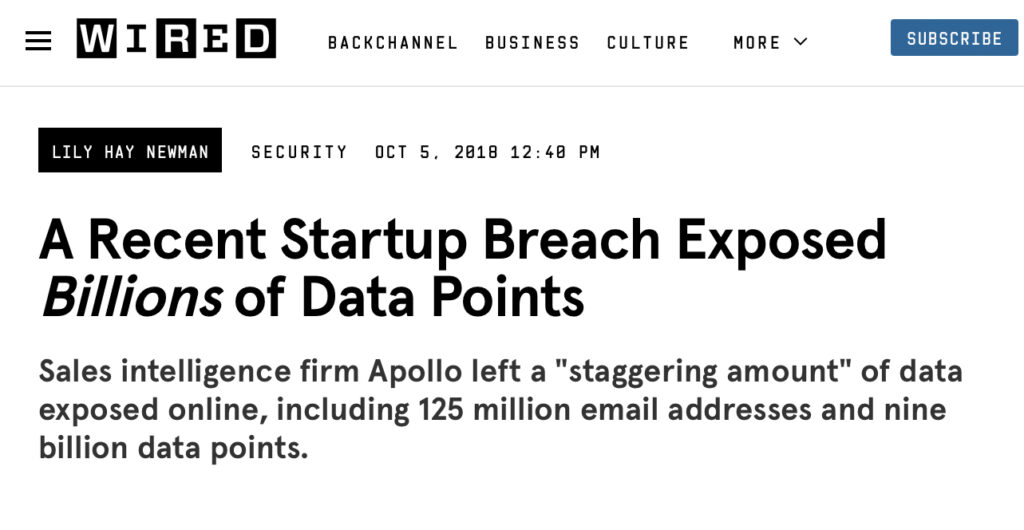 DealSignal Overview
With an extensive database of over 1 billion contacts and an impressive data accuracy rating of over 97%+, DealSignal is the go-to option for businesses seeking highly reliable, comprehensive and accurate information on the companies and contacts they are targeting according to online customer reviews.
In the post-pandemic era, the great resignation and job migration has resulted in 5-10% of employees changing jobs every month. This means, B2B data providers must frequently refresh their data every week or every month in order to provide reliable, accurate information.
DealSignal has always believed that static databases too easily fall out of date and become inaccurate, therefore, DealSignal is the B2B data provider why dynamically refreshes company and contact data, on-demand when users request a list or a contact profile. As a result, DealSignal refreshes all verified lists in the 24 hours before the user downloads the verified list, leading to the industry's highest accuracy rate – 99% accuracy for company and contact data and 97%+ accuracy for emails and phones.
Beyond its unparalleled data accuracy, DealSignal provides the most comprehensive global data coverage of any data provider in the market. While data provider like Apollo.io provides a US-centric, largely fixed database of 220 million contacts, DealSignal provides access to over 1 billion global records. Moreover, Apollo.io and vendors like them, choose which records the prefer to store and maintain in their database, largely focusing on senior executives and directors in US-based high-tech companies and other prominent industries.
DealSignal, on the other hand, empowers users to upload lists from their CRM or CSV, or define advanced filtering criteria, and DealSignal dynamically matches, adds and verifies every record requested by its users. Yes, that's right, DealSignal scours the web, social media and 3rd party systems to fulfill the needs of its users, rather than limit the database to what the vendor considers to be popular.
Adhering to the 100%-verified-data-guarantee, the sourced data undergoes a highly meticulous data verification process. DealSignal customers receive their verified B2B data within just 24 hours of making the prompt – a one-of-a-kind service in the B2B market.
DealSignal's dedication to customer support sets it apart. Businesses can rely on the expertise and assistance of DealSignal's support team to optimize targeting criteria, update CRM data, and tackle any situational challenges that arise. This commitment ensures that businesses make the most of the platform's capabilities, driving better results and overall success.
DealSignal's Verified B2B Data is unlike any other, providing near real-time verification tailored precisely to the unique needs of its customers. This commitment to accuracy and reliability comes with a 100% verified guarantee, instilling confidence in businesses and empowering them to make strategic decisions based on the most trustworthy data available.
In addition to its extensive data coverage, DealSignal offers flexible subscription options that allow businesses to customize their data needs to their specific requirements. Customers can choose from a range of subscription plans that are tailored to their industry, market, and geographic location. With no hidden fees or scammy lock-in-clauses.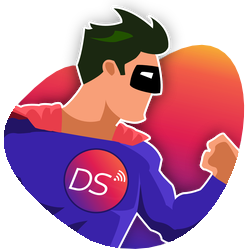 With its accurate data, flexible subscription options, and outstanding customer support, DealSignal is the ideal choice for businesses seeking reliable and comprehensive B2B contact data.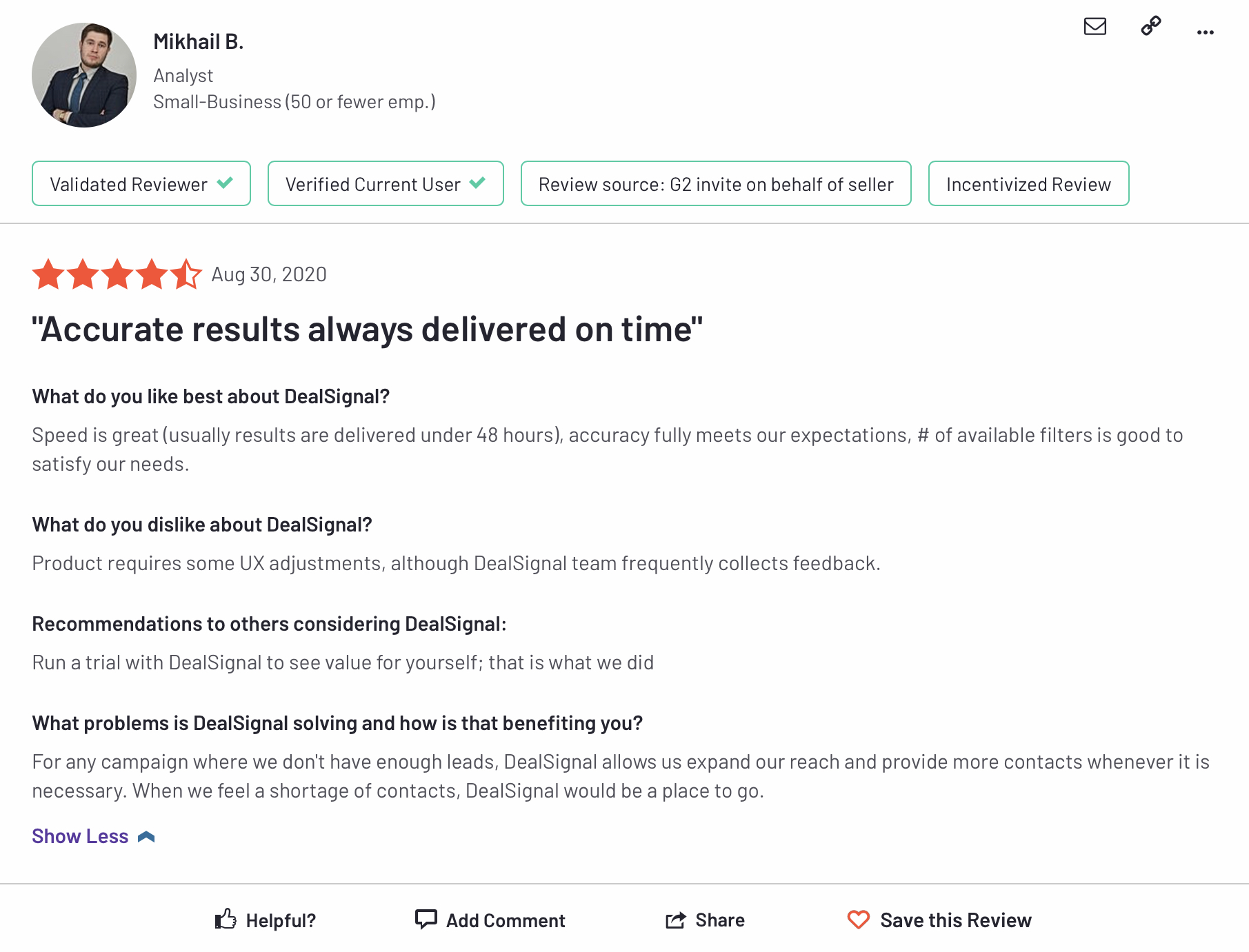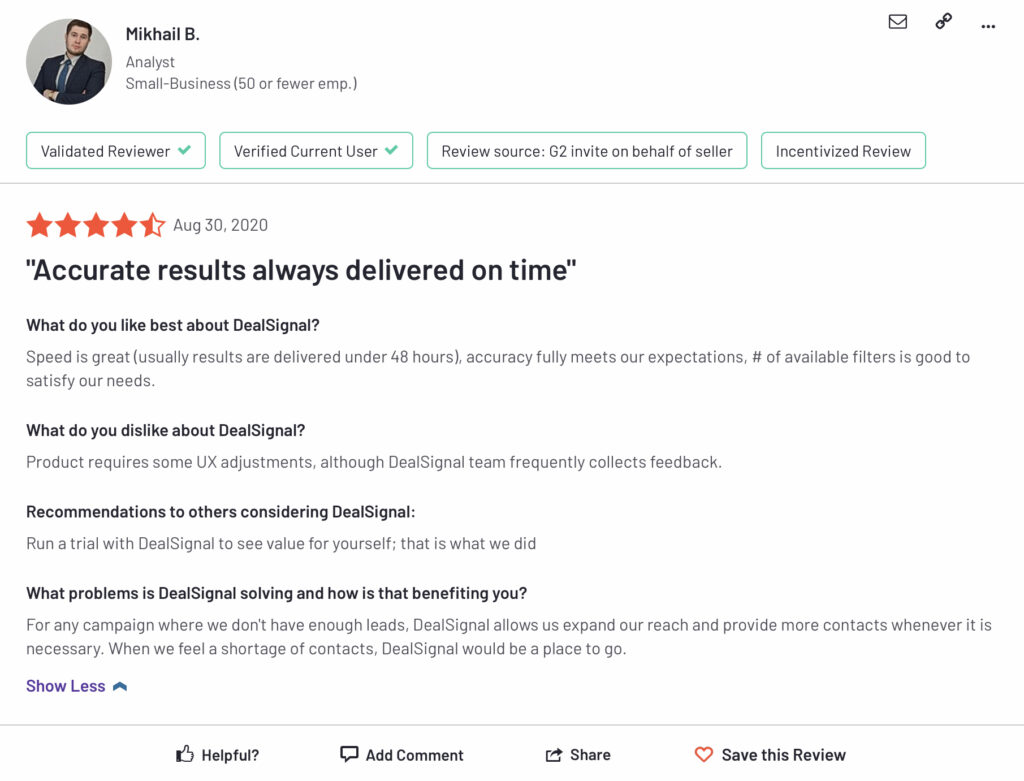 Apollo Overview
Apollo's business model raises questions about transparency and fair pricing. The company hides many key features relevant for a successful B2B strategy behind a paywall, focusing on upselling its users on features that other B2B platforms include outright in their subscription plans. For instance, users must purchase email credits in addition to an existing subscription, and phone numbers are exclusively available in its most expensive subscription plans.
Despite claims of using AI and machine learning algorithms to generate accurate and up-to-date data, Apollo, like many of its competitors, has been criticized by many online reviewersfor its inaccurate data points, particularly as far as phone numbers are concerned. Apollo customers have reported a high bounce rate of generated B2B emails, which further calls into question the accuracy of Apollo's data.
In addition to concerns about data accuracy, Apollo has a troublesome past with data security. The company has experienced a major data leak of 200M B2B emails which compromised billions of individual data points. This raises concerns regarding the safety and security of its customers' data. What's more concerning, user reviews within the last year report on fraudulent data security practices, in which customer data has been sold to third parties without the customers' consent.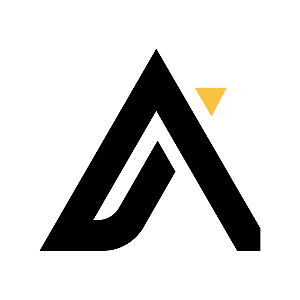 Apollo.io's troubled past with data security, limited global coverage, and hiding key B2B features behind paywalls have also raised concerns among its user base.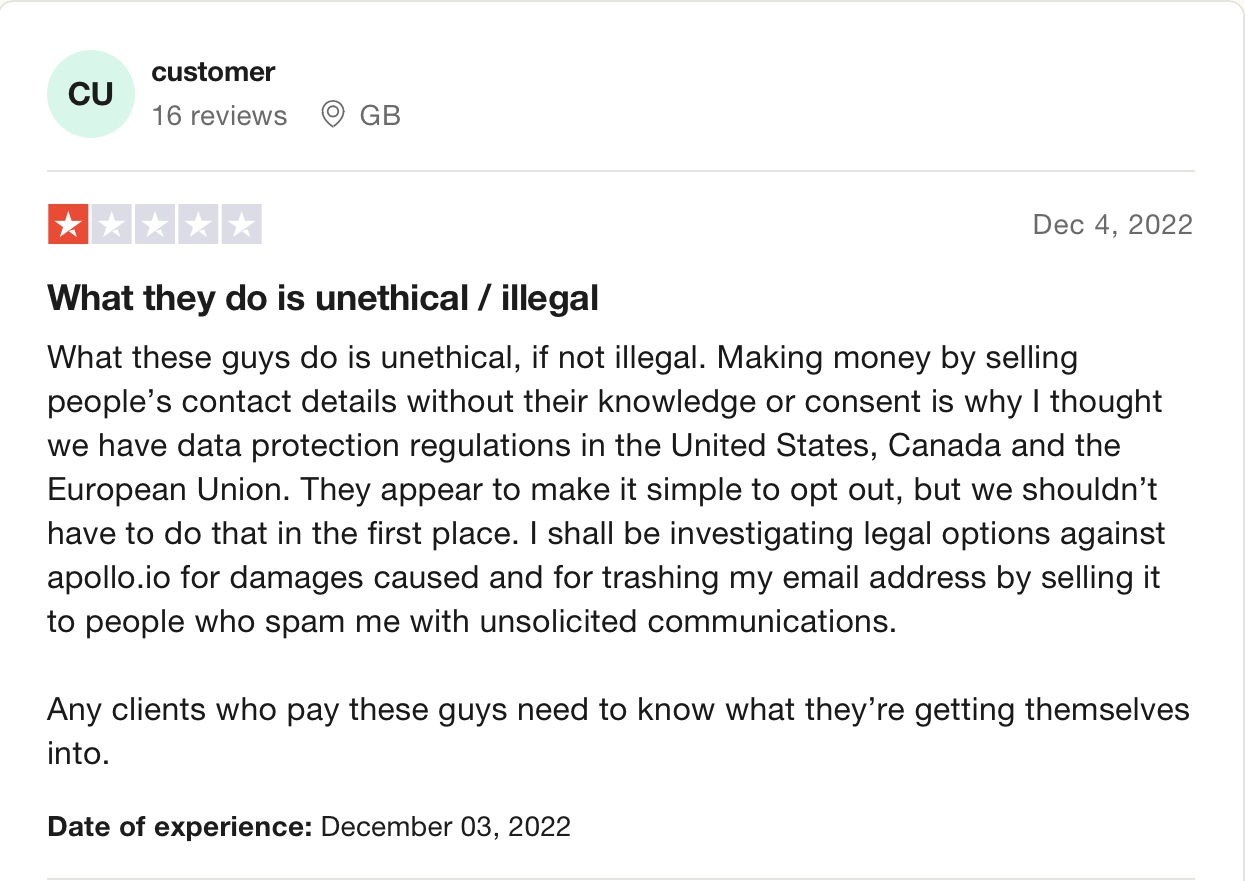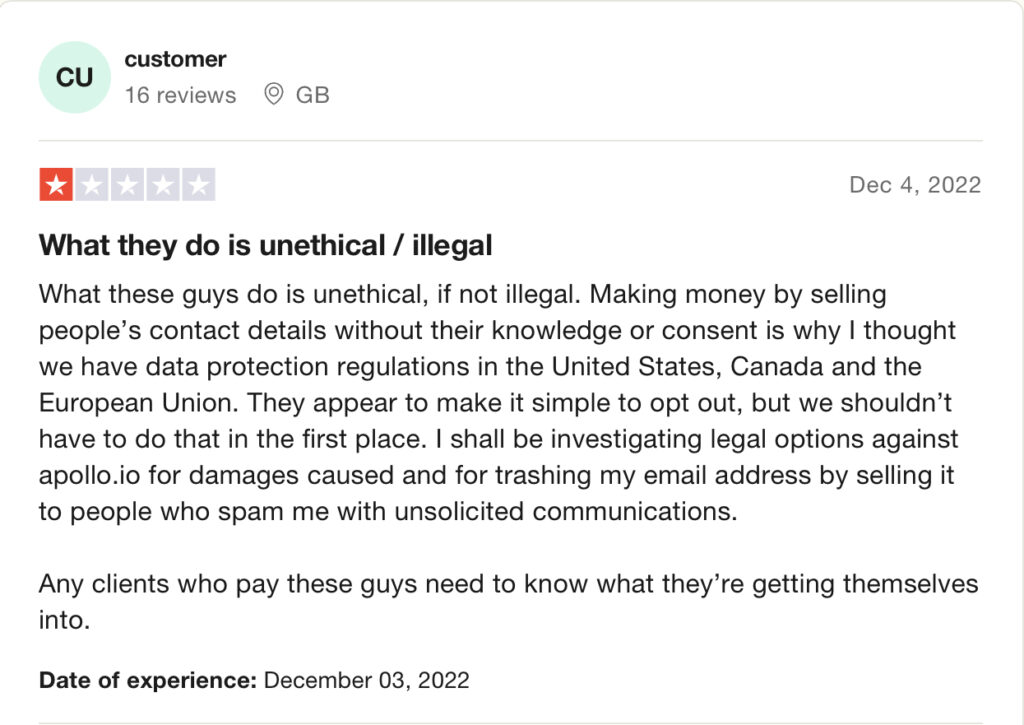 Data Coverage
Data Coverage: DealSignal
DealSignal stands out as a data platform that provides comprehensive coverage, offering access to a vast network of over 20 million global companies spanning across hundreds of industries. With a database encompassing over 1 billion contacts, each contact enriched with 100 unique data points, DealSignal ensures businesses have the most detailed and diverse information at their fingertips.
One of DealSignal's standout features is its adaptability to cater to specific needs. Through its unique Dynamic Data Enrichment Process, the platform dynamically tailors data to each customer's Ideal Customer Profile (ICP) and buyer persona. This means that businesses can effortlessly find precisely what they are searching for as the platform continuously adds relevant companies and contacts to their lists.
Unlike other companies that rely on static databases or collect data from publicly available sources, DealSignal actively verifies and updates contact information in real-time, on a daily basis. This ongoing process ensures that the data provided is not only accurate but also up-to-date, giving businesses a competitive edge in a constantly evolving market.
DealSignal's reach extends beyond the business card, as its system dynamically adds global data, covering all market segments across North America, Europe, Asia Pacific, and Latin America. Regardless of whether customers are small-to-medium businesses or high-tech firms, DealSignal's dynamic data ensures they have access to the most accurate leads pool available worldwide.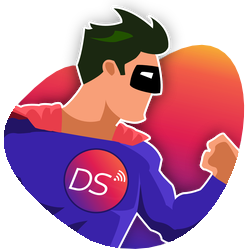 DealSignal's data platform offers an unparalleled advantage with its vast and constantly enriched data coverage. Businesses can confidently rely on DealSignal to deliver accurate and up-to-date information, empowering them to make informed decisions and forge valuable connections on a global scale.
Data Coverage: Apollo.io
Apollo's limited international data coverage may pose a challenge for businesses looking to generate leads and expand globally. With a database of 200M contacts, Apollo falls short in comparison to DealSignal's dynamic database of over 1B+ contacts, which are updated and enriched in real-time on a daily basis.
DealSignal's customers have access to a significantly wider pool of potential leads, enabling sales and marketing professionals to target their campaigns with greater precision and reach a larger audience, resulting in higher conversion rates and a more significant ROI.
Apollo's updates to its database are infrequent and driven by AI algorithms, which may lead to outdated data, wasting valuable time and resources of sales and marketing professionals pursuing invalid leads. Unlike DealSignal, Apollo lacks a dynamic data verification process, which may impact the accuracy and up-to-datedness of its data.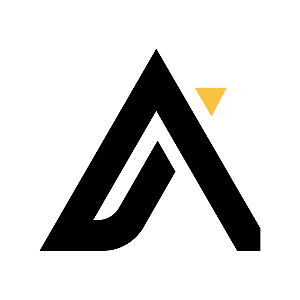 Apollo's limitations in terms of data coverage, coupled with its lacking verification process, and availability of key data sets, may not suit all businesses. Companies seeking up-to-date global data to optimize their sales and marketing efforts may want to consider other options, such as DealSignal.
Data Accuracy
Data Accuracy: DealSignal
DealSignal prioritizes data accuracy above all else, offering an unmatched level of 97%+ data accuracy. Its meticulous B2B data verification process rigorously scans and enhances each data prompt, supplementing it with crucial details like location, industry, revenue size, title, seniority, and more, all in near real-time.
For sales and marketing professionals seeking dependable leads across various dimensions, DealSignal proves to be an invaluable resource. With DealSignal's data at their disposal, professionals can rest assured that they have access to the most reliable and up-to-date information, empowering them to make informed decisions and forge meaningful connections.
DealSignal's capabilities extend beyond the typical business card approach. The platform's advanced filtering system is purpose-built to surpass merely considering the seniority or function of each contact. For instance, when searching for marketing experts, the system delves into candidates' key skills, such as demand generation and email marketing, instead of solely relying on job titles. This precision allows DealSignal's customers to precisely target their outreach efforts, ensuring they efficiently and effectively utilize their time and resources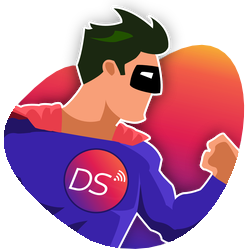 DealSignal sets the standard for data accuracy, offering sales and marketing professionals a powerful tool to find reliable leads across multiple dimensions. With its real-time data enrichment and advanced filtering capabilities, DealSignal empowers businesses to streamline their outreach efforts and connect with the most relevant leads for optimized results.
Data Accuracy: Apollo.io
While Apollo offers B2B lead enrichment tools, it may not be the most effective solution for companies seeking accurate and comprehensive contact data. This rings especially true when compared to DealSignal, which can enrich lead data with up to 100 unique data points per contact, Apollo's offering may fall short in terms of the level of detail provided.
Apollo doesn't disclose its data accuracy rating, which can be a concern for companies seeking reliable and high-quality contact data. This concern is backed by the high bounce rate of B2B emails generated by Apollo, as reported by online reviews.
In contrast, DealSignal provides transparency regarding its data accuracy rate. DealSignal's data is meticulously verified by a group of internationally recognized B2B data experts, which ensures a market-leading 97%+ data accuracy. Additionally, DealSignal utilizes dynamic data verification features that enable customers to customize their data needs to meet their specific requirements, ensuring they receive the most accurate and up-to-date information available.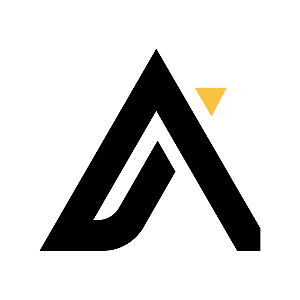 Companies looking for accurate and reliable B2B lead enrichment tools may want to explore alternative options to Apollo that offer greater transparency regarding data accuracy rates.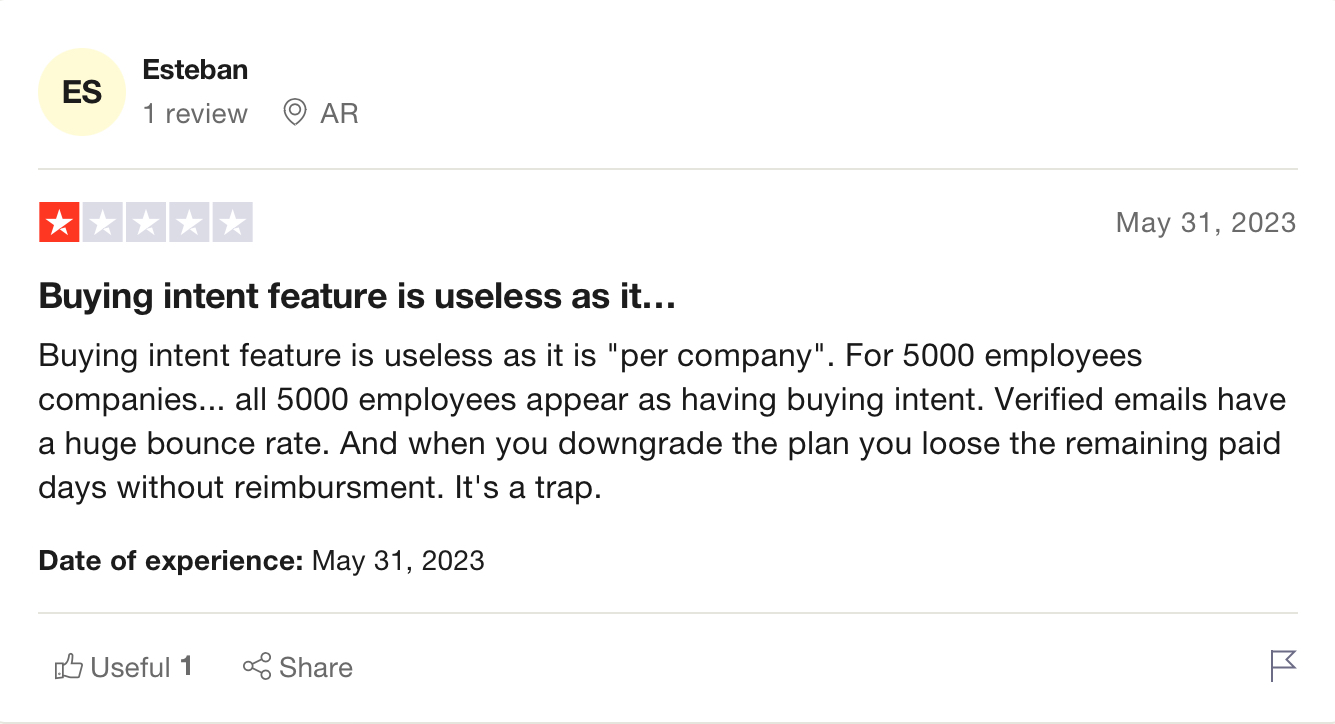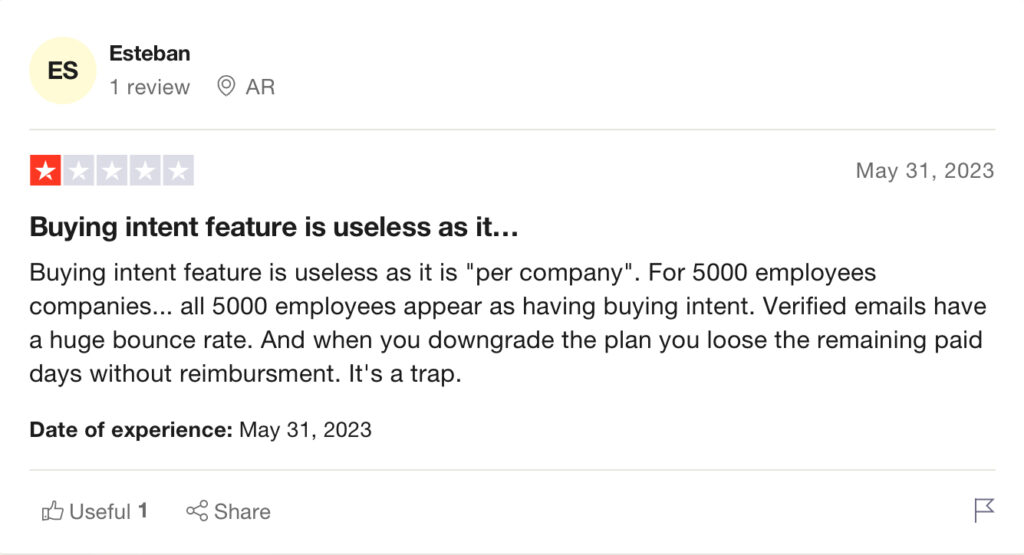 Data Types
Data Types: DealSignal
DealSignal offers an extensive array of valuable data types, catering to diverse business needs. Among these are contact data, account data, intent data, technographic data, and funding data, ensuring businesses have a comprehensive toolkit at their disposal.
One of the standout features of DealSignal is its cutting-edge Intent Data, a pivotal tool that holds immense value for businesses of all sizes and industries. By closely monitoring intent signals, DealSignal adeptly identifies accounts and contacts actively engaged in research related to a business's offerings, indicating a strong intention to make a purchase.
This real-time data, powered by AI-driven predictive analytics, equips sales and marketing teams with the ability to make data-driven decisions. Armed with this valuable insight, they can effectively target prospects with personalized messaging, resulting in higher conversion rates and improved return on investment (ROI).
DealSignal analyzes candidates' resumes to extract key profile details, relevant keywords, and specific skill sets. For instance, if a business is seeking marketing experts, DealSignal's filtering system can precisely identify candidates with specialized skills like demand generation and email marketing. This ensures that users, irrespective of their industry, can pinpoint the exact leads they need to thrive in their endeavors.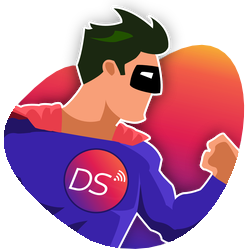 DealSignal stands as a data provider with a wide-ranging selection of data types, enabling businesses to access crucial information tailored to their unique requirements. The inclusion of powerful intent data, coupled with sophisticated filtering capabilities, positions DealSignal as an invaluable resource for businesses aiming to optimize their sales and marketing strategies for maximum success.
Data Types: Apollo.io
While Apollo does offer similar data types as DealSignal such as contact, company, intent, and website visitor data, there have been reports that its data accuracy and reliability are questionable.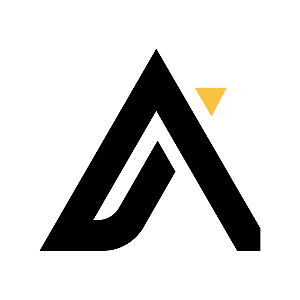 With Apollo's limited data coverage and accuracy, the quality and reliability of the data types offered may be a concern for sales and marketing professionals looking for reliable and comprehensive data to support their campaigns.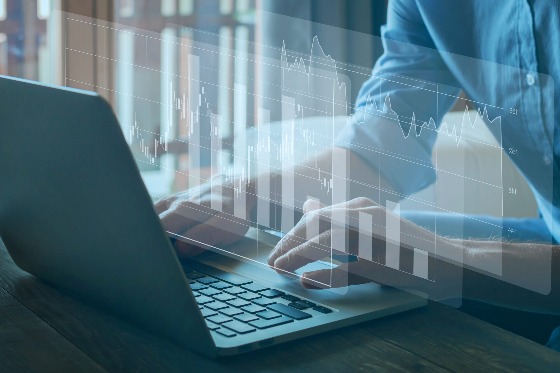 Dynamic B2B Data On-Demand. Transparent Pricing. Market-Leading Customer Support
DealSignal Has You Covered.
Integration
DealSignal offers a variety of robust integrations that make it easy for businesses to use the platform to meet their unique data needs. The platform can be easily integrated with a wide range of other platforms, such as Salesforce, HubSpot, and Marketo, providing seamless access to enriched and accurate lead data.
Apollo offers some integrations with other platforms, such as Salesforce and HubSpot. However, compared to DealSignal's extensive integration options, Apollo's offering may be limited, potentially hindering the efficiency of sales and marketing professionals.
Moreover, integrating with Apollo may require significant customization and technical resources, which could be a challenge for smaller businesses or those without dedicated IT teams.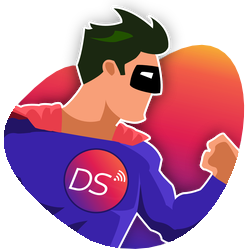 Overall, while Apollo offers some integration options, businesses seeking a seamless and comprehensive solution for their data needs may find DealSignal to be the superior option due to its robust integration options and user-friendly interface.
Pricing
When comparing DealSignal vs Apollo, it's important to consider their pricing models. DealSignal provides flexible and transparent subscription plans that cater to businesses' varying needs, allowing customers to choose a plan that fits their budget without being locked into a long-term contract. Customers can select from monthly, quarterly, and annual plans or customize a plan based on their specific data requirements.
Apollo's pricing model has raised concerns among some users due to its hidden paywalls for essential features. While Apollo may have cheaper base-subscription models, email credits must be purchased separately, and phone numbers are only available in the most expensive premium subscription models. This can make Apollo less accessible to small and medium-sized businesses with tight budgets, and the lack of transparency in pricing can be a significant drawback for businesses seeking a more straightforward and customer-friendly option.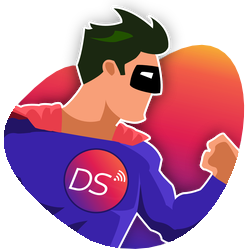 Choosing a B2B data solution that provides transparent pricing options and caters to your specific needs is crucial. DealSignal's pricing model offers businesses the flexibility to choose a plan that meets their budget and data requirements, while Apollo's hidden paywalls and limited features may prove to be a hindrance.
Customer Support
When it comes to software, customer support can make or break the user experience. DealSignal has gained positive feedback for its exceptional customer support, with a team that takes a customer-centric approach to provide tailored support for each customer's unique needs. The B2B support professionals are readily available to provide assistance and answer any questions or concerns that customers may have.
On the other hand, some Apollo users have reported negative experiences with customer support. Online reviews claim that customers had difficulty reaching customer support to make changes to their subscriptions plans or customer data. Apollo's customer support has been unresponsive and unable to provide timely solutions.
Another point of concern is Apollo's handling of user data. Some users reported online that their private data was sold by the company without their consent. Users have claimed in online reviews that when trying to reach out to customer support to address this issue, support would redirect them to another online form, further collecting data without their permission. In contrast, DealSignal is SOC2 certified and GDPR compliant, thus ensures that user data is protected and secure.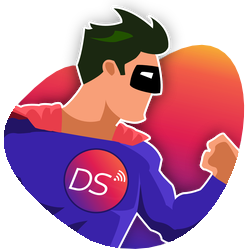 With excellent customer service and a team dedicated to providing the most current and accurate data, DealSignal is a reliable partner for businesses of all sizes and industries looking to improve their sales and marketing efforts.
DealSignal vs Apollo: What's the right choice?
Businesses looking for a reliable B2B data provider that not only offers accurate data but also values its users' privacy and provides excellent customer support should consider DealSignal. With its customer-centric approach and GDPR compliance, DealSignal is a trusted partner for businesses of all sizes and industries looking to improve their sales and marketing efforts.
If you're interested in learning more about DealSignal and how it can help your business, don't hesitate to book a demo with us today. Our team is always happy to answer any questions you may have and show you how DealSignal can transform your sales and marketing efforts.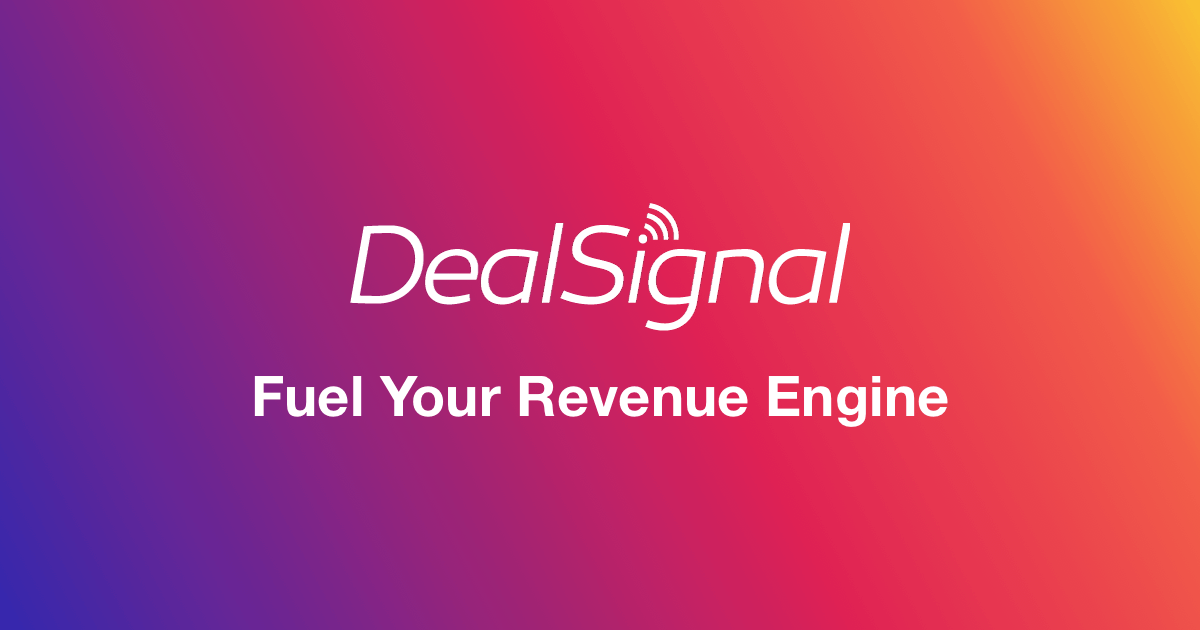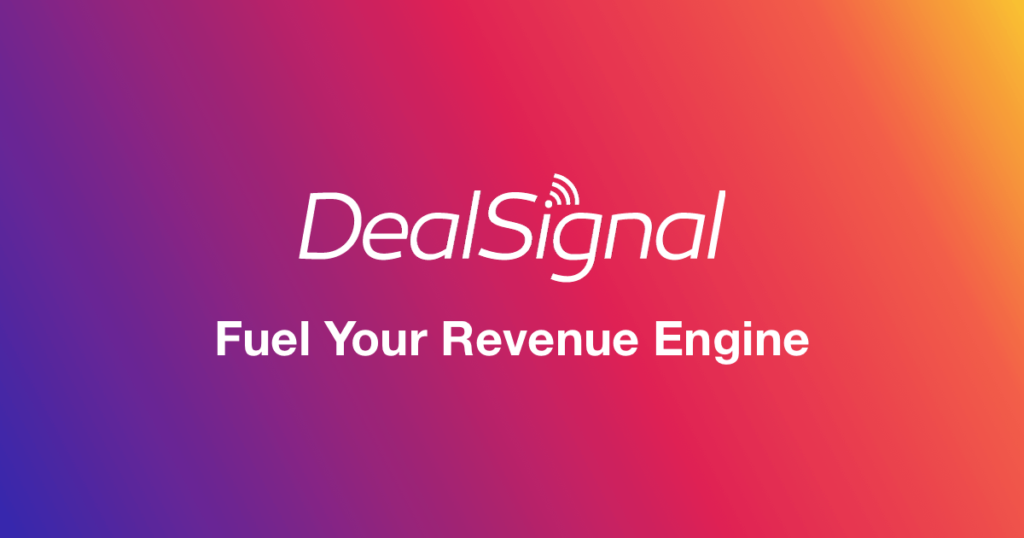 Fresh, Global Data. Dynamically Tailored to Your Needs.
That's DealSignal.
Learn more about what makes DealSignal the best B2B Leads Generation option: