Armed with fresh, accurate data, your lead strategy can transform from:
Generating low-quality leads to generating leads that are true sales opportunities
Time-consuming and confusing processes to a scalable, repeatable lead gen process
Frantically executing tactics with uncertainty to working with confidence because now you have the time to test and optimize
Lead strategy: the problem most marketers face
Although most marketers understand that data is critical for effective lead-gen tactics, most tend to focus too heavily on the creative instead of ensuring that their data is used to its greatest potential. What does that mean? Behind every lead strategy, there is usually a data gap quietly lurking—whether it's fake phone numbers on lead magnet forms or outdated email addresses that your nurture campaigns are being delivered to.
So, how can you be sure that you're gathering high-quality data and using it to its fullest extent? Here, we walk through six actionable lead-generation strategies you can implement today and explain lead-generation best practices that will help you fill the gaps in your data. Let's dive in.
#1 Find your best, qualified leads without lengthy forms
74% of companies use web forms for lead generation, with nearly 50% stating that their online forms are their highest converting lead generation method. If you can relate, then it's time to evaluate and identify what you can do to ramp up your forms' performance. (Hint: if your forms have more than four fields, you have lots of room to optimize and bring in more leads.)
The shorter the form is, the higher the chance there is of conversions. Marketers know this but often feel at a loss about what to do because they don't want to miss out on relevant data points, like company size, job title, and other important attributes for sales to know.
The fact of the matter is, with a lengthy form, you're likely missing out on many opportunities that end up seeking a competitor that provides an easier experience. To solve this quantity versus quality conundrum that marketers have faced for years, technology has paved a solution.
With a reputable data platform that offers inbound lead enrichment, you can shorten your lead forms with the most basic contact details like name and email. With lead enrichment, the data platform can provide those extra details your team needs to better score the lead—such as work experience, job title, persona fit, education, location, and more. These details will also aid you in other lead-generation strategies, like prioritizing sales outreach and personalizing nurture campaigns.
#2 Beef up your SEO and inbound marketing tactics
While inbound strategies like SEO and content marketing are long-term plays, they pay off big-time after a few months of solid effort. With inbound leads costing 61% less than outbound leads on average, it's no wonder that inbound is the primary marketing approach for 75% of marketers globally.
SEO and content marketing should work in tandem. By refining your content marketing strategy to appeal to your ideal buyers and decision-makers, you generate interest and position yourself as a trustworthy expert in your given field. Strong SEO tactics drive more traffic to the content you produce, whether it's blogs or lead magnets with a web form.
As you develop and roll out your inbound marketing efforts, keep in mind that the content you create should be tailored to your audience segments. HubSpot's State of Marketing Report says that marketing to three different audience segments is the most common among marketers.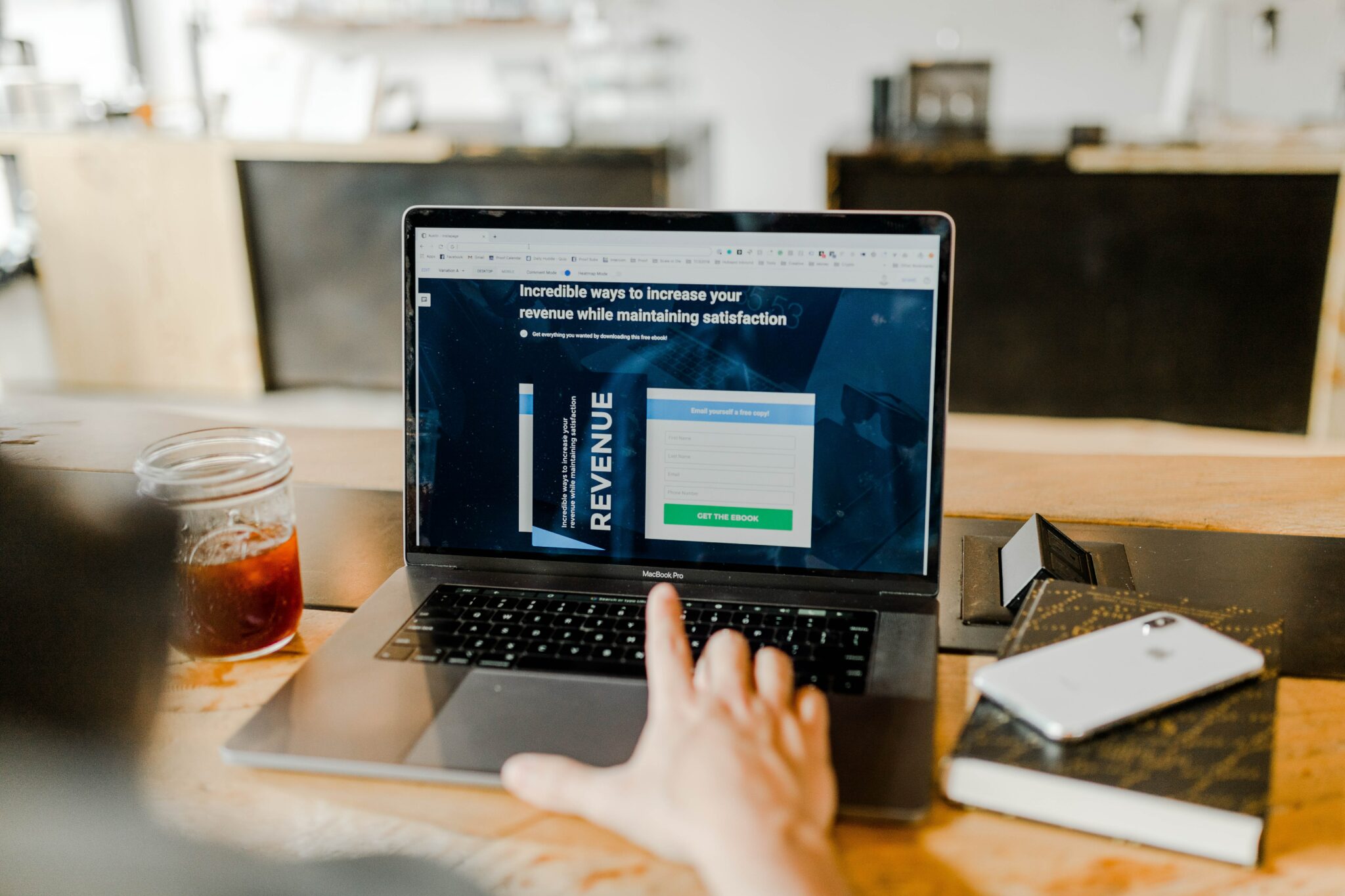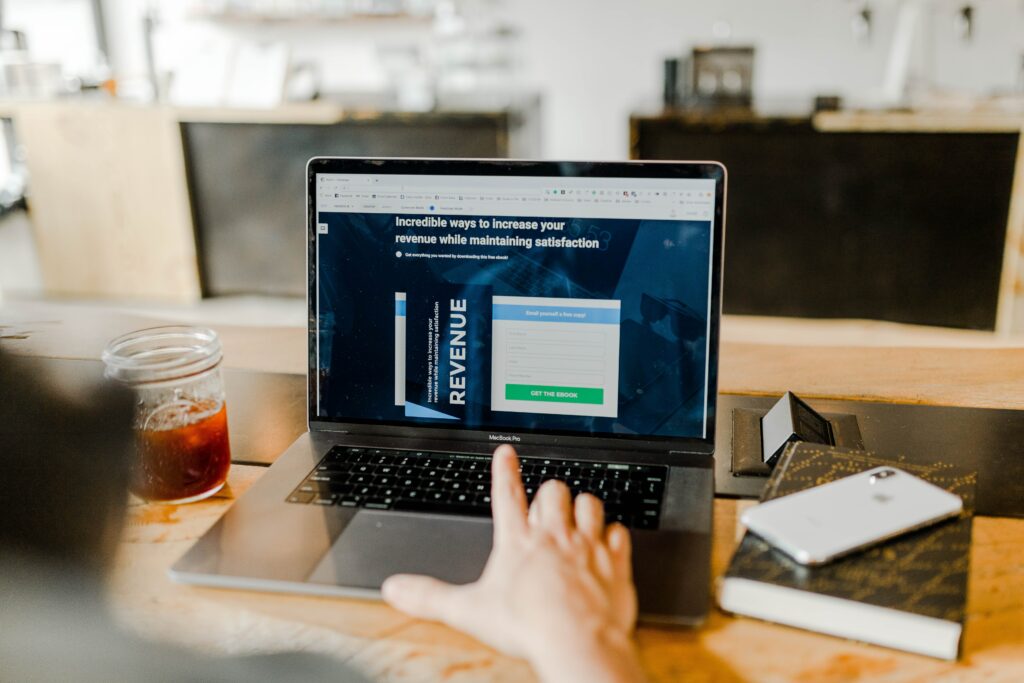 #3 Personalize lead nurture campaigns
Speaking of audience segments, another big lead strategy marketers don't want to sit out on is personalizing their lead nurture campaigns. According to Forrester, companies that excel at lead nurturing generate 50% more sales-ready leads at 33% lower cost.
The best way to approach personalization is to first create buyer journey maps that are based on historical data. This means analyzing each marketing channel's performance. Which pages on your website are converting well? Which emails are resulting in scheduled demos? Analyzing these KPIs will give you a baseline understanding of what nudges prospects from one step to the next. From here, you can zoom in further and get more granular, creating segments based on pain points, solutions, or other parameters.
Leaning on lead enrichment from a robust data platform can help you fill the missing gaps in your data and paint a clearer picture of the leads you have and which audience segment they belong in. For example, DealSignal can provide lead enrichment of over 100 verified data points per record, on-demand. If you had a complete picture of your leads, imagine how much further you could take your lead nurture personalization.
With data fueling your personalization, you can set up effective automated nurture campaigns that send personalized content based on your leads' interactions and behaviors. This could be automated emails or ad campaigns.
#4 Maximize engagement with leads
When you're tasked with generating leads, you want to make the most of all your channels. There's such a thing as content fatigue, and you don't want to inundate your leads with communication solely from one channel.
Implement an omnichannel approach to maximize your engagement with hot leads, with lead gen tactics such as:
Email marketing automation
Social media
Company blog posts
Webinars
Videos
Datasheets
Podcasts
Guest blog posts
#5 Make the most of your CRM data
Not every single lead you funnel will be a strong sales opportunity. That's why using a CRM with a robust lead scoring system is key to an efficient lead generation program. Good CRMs can use historical data to predict the likelihood of a lead converting, and your team can focus lead nurture and sales efforts on leads that score higher on the scale. But here's a little caveat that even the most seasoned marketers may overlook: CRM data accuracy and reliability.
If your CRM contact information is out of date, then your team may not be getting an accurate read of how "hot" a lead is. For example, if a contact changed jobs after filling out a lead magnet form but their email address was never updated, then those lead nurture emails never ended up in front of that lead's eyes. That could have very well been a sales opportunity missed.
Let's say your CRM contact information is accurate but not complete. You have their name, email, and location, but other attributes like their job title or company size have a big influence on where that lead lands on the lead scoring scale. This is another area where you miss utilizing your CRM data to the fullest.
Data hygiene isn't the most thrilling task—which is where technology can come in to save the day. B2B data platforms that offer a CRM Data Health capability can help ensure that your CRM data is clean and up-to-date. Some can even layer on an enrichment capability that adds additional attribute fields to make the most of what you already have.
By making sure your CRM data is fresh and accurate, you can make the most of your CRM and hone in on the most relevant leads. You'll also waste less time hunting down correct emails and phone numbers—tightening up your overall lead strategy and working in full synergy with your sales team.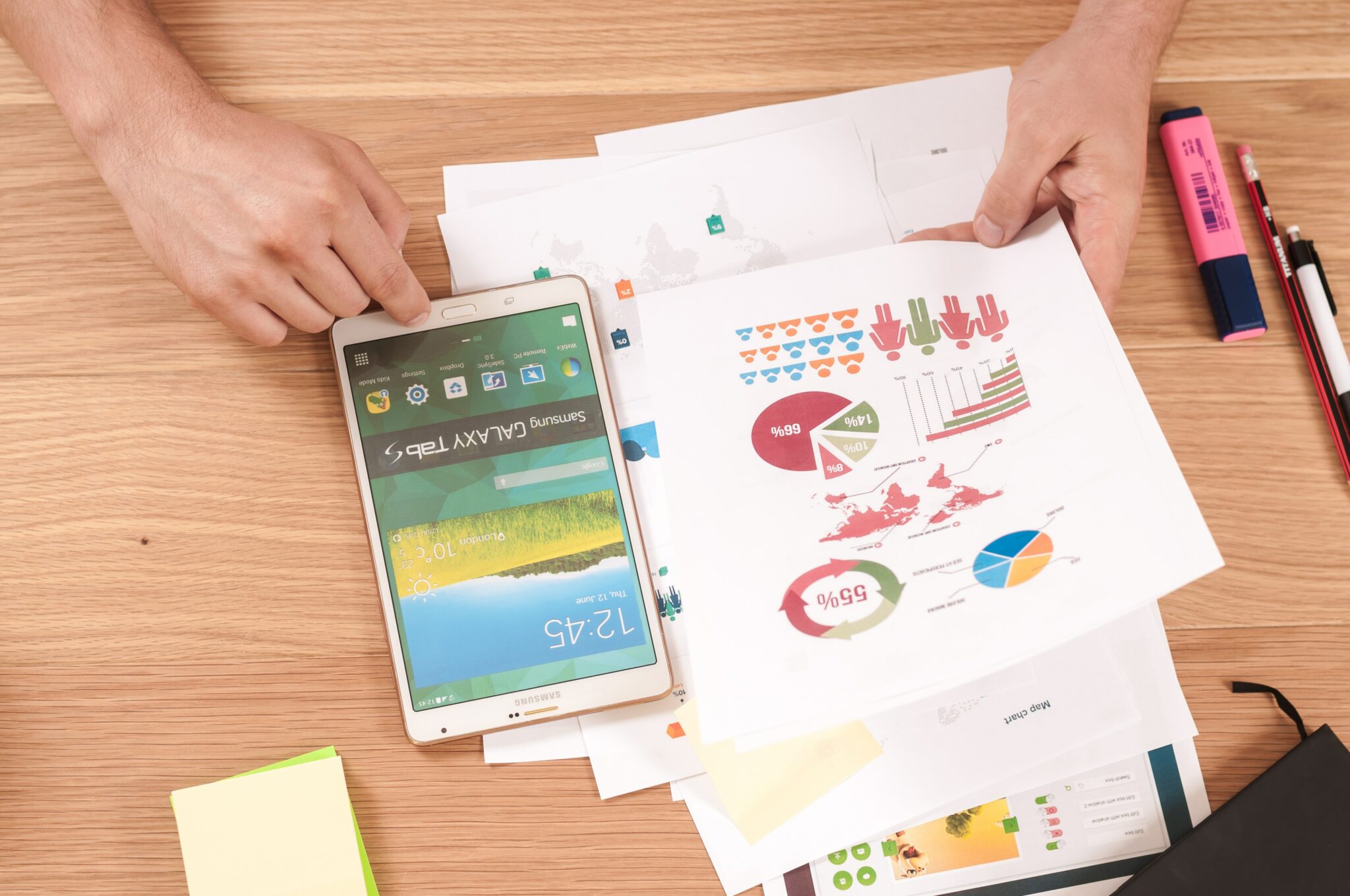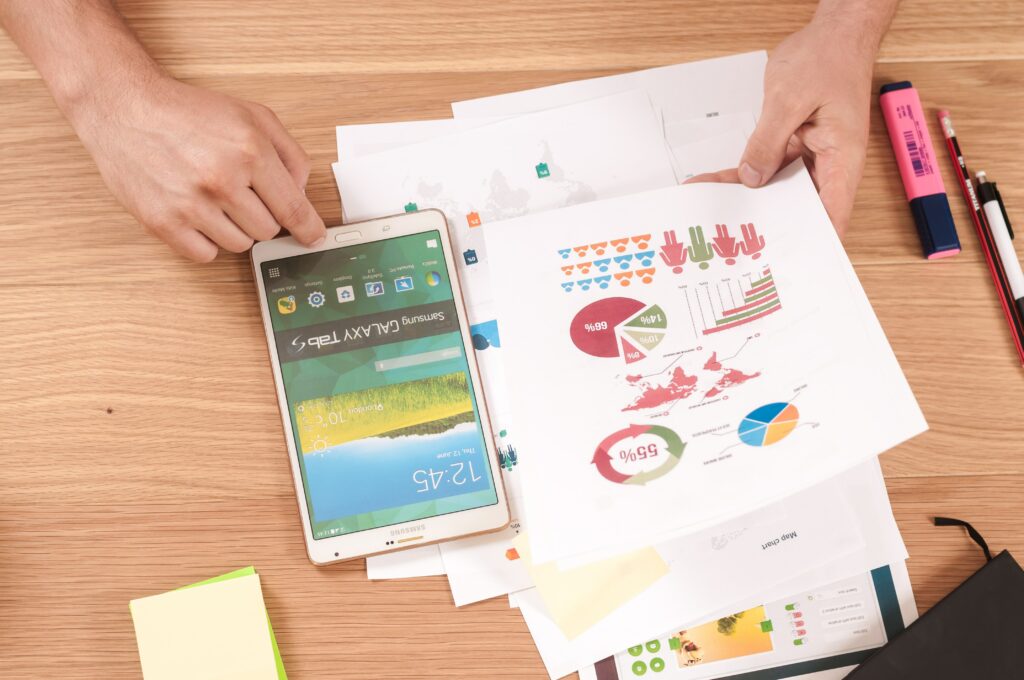 #6 Measure your lead strategy effectiveness
It's important to track the right KPIs to measure the effectiveness of your lead strategy. Here's some more information on the five key metrics:
Conversion rate: This metric measures the percentage of people who take a desired action, such as filling out a lead form or making a purchase, out of the total number of people who were exposed to your campaign.
Time to conversion: This metric measures the average amount of time it takes for a lead to convert into a paying customer. This metric can help you identify areas in your sales process that may need improvement.
Click-through rate (CTR): This metric measures the percentage of people who click on a link in your campaign, such as an email or ad. A higher CTR can indicate a more compelling offer or more effective targeting.
Cost per acquisition (CPA): This metric measures the average cost of acquiring a new customer. By tracking CPA, you can identify which channels or campaigns are most cost-effective for acquiring new leads.
Average revenue per customer (ARPC): This metric measures the average amount of revenue generated by each customer. By increasing ARPC, you can increase the value of each lead and improve your overall ROI.
Tracking these metrics and comparing them over time can help you optimize your lead strategy and make data-driven decisions to improve your results.
#7 Identify leads who are ready for a sales conversation
Inbound marketing is a great approach for lead generation, and you may have noticed that many of our strategies outlined here leaned towards that approach. However, if you rely on all of your leads to come to you, you miss out on potential customers who are actively looking for the products or solutions you sell.
With this in mind, you'll want to consider purchasing a reputable third-party data platform—one with access to quality B2B intent data and the capability to identify intent-based leads. Intent-based leads are buyers who are demonstrating behaviors that indicate they are actively in the market for your product or solution offerings. For example, if you sell business SMS services, then someone who is comparing your competitors or consuming large amounts of content on the subject is demonstrating strong intent signals—and you probably want to reach out to that person.
With DealSignal, you can define your target buyer personas and intent topics that you want to be monitored. From there, DealSignal constantly monitors those intent topics and matches accounts that are demonstrating strong intent signals that align with your chosen topics. Then, those contacts are verified with an enriched profile and delivered to you so you can begin multi-channel outreach.
#8 Roll out a multi-channel follow-up strategy that empowers your sales team
You've delivered great leads to sales—now what? Ensuring that your sales team can go after the leads you provide is an integral part of your lead generation strategy. And as important as this component is, it tends to be an afterthought rather than woven into a marketer's strategy from the start.
Here's the thing: if a sales professional is dealt with just an email address, you aren't empowering them with all the tools they need to efficiently close a deal. This is because different people have different communication preferences. Maybe a prospect prefers phone calls instead of digging through their overflowing inbox. Maybe a LinkedIn invite will grab a prospect's attention and remind them that it's time to finally schedule that demo call.
Simply put, communicating through just one mode of contact isn't enough to effectively follow up on inbound leads in a timely and thorough fashion. Nor is it enough to deliver the personalization required for effective sales follow-up.
By providing your sales team with multiple modes of contact, you're enabling them to follow up multiple times across email, phone, LinkedIn, and more to maximize inbound lead conversion rates. According to a study by Brevet, it takes on average eight cold call attempts to reach a prospect, and at least five follow-ups after an initial meeting to close the sale.
This is where utilizing a tool like Inbound Lead Enrichment can help empower your sales team without eating into precious time or resources. With Inbound Lead Enrichment from a data platform like ours, your team can get accurate, fresh, and verified data on 100+ attributes, including contact methods like social media handles, phone numbers, and more.
Supercharge your lead strategy with fresh, verified, and accurate data
No matter the lead generation strategies you implement, accurate and verified data serves as the fuel that helps you generate high-quality leads—and more of them. With solutions like inbound lead enrichment, CRM data health, intent-based leads, and more, you are on track to outperform your pipeline and revenue targets.
To receive a free data assessment and see our data platform in action, you can schedule a demo here.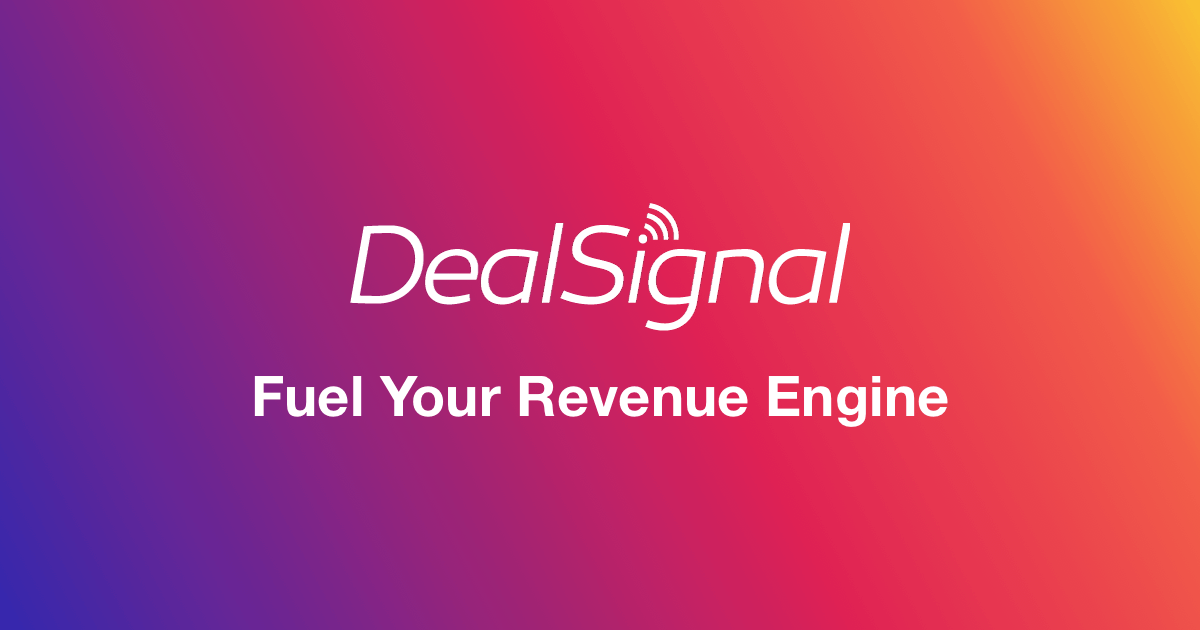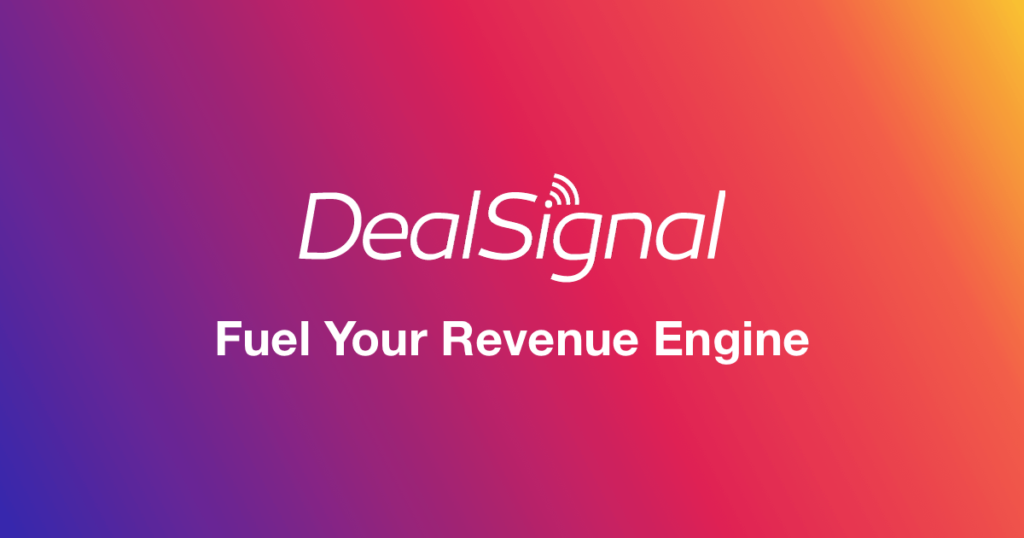 Dynamic On-Demand B2B Data. Transparent Pricing. Leading Customer Support. Count on DealSignal.
Learn more about B2B Data and Leads Generation Strategies