As we face the repercussions of COVID-19 and the potentially worst recession since 2008, what does this mean for B2B digital marketing spend in 2022-2023, and how should you plan to allocate your B2B marketing budget for the best ROI? Here, we explore insights and walk through three tips you should keep in mind when creating your budget.
The Impact of the recession on B2B Marketing Budget Allocation
According to McKinsey, five years worth of projected business digitization was realized in just eight weeks—and there is no regression in the face of such progress. This digital adoption has resulted in greater digital outreach from business to customers and intended audiences, putting marketing teams in the spotlight. More than 70% of CMOs in a February 2021 survey stated that marketing was more important than ever, with B2B organizations showing strong customer acquisition objectives.
What does this mean for marketing teams and their B2B marketing budget? As digital outreach and customer acquisition become prioritized, marketers will need to reallocate their B2B marketing budgets to reflect those priorities. This could also be why marketing teams have shifted gears and prioritized martech investments in 2021—particularly in AI-driven technologies.
According to Gartner, although nearly 45% of CMOs faced midyear budget cuts back in 2020, they managed to protect digital channels and MarTech investments. In fact, technology spending accounted for the largest portion of marketing budgets in 2020, with 68% of CMOs expecting MarTech investments to increase in 2021. Another report states that 89% of marketers plan to spend more on technology in 2021 than they did in 2020, with 59% stating that AI capabilities are "extremely important" for achieving marketing priorities.
As if the past years haven't been troubling enough, there is another challenge for B2B marketing budgets on the horizon in 2022 and beyond: A looming global recession – potentially the worst since 2008.
While the US government has not proclaimed the recession officially yet, marketing teams in several businesses are already re-allocating their B2B marketing budgets to potentially damage proof their marketing strategies if markets negatively tilt further into unprecedented directions. There is, however, a silver lining: While global inflation is rising, consumer spending is actually soaring.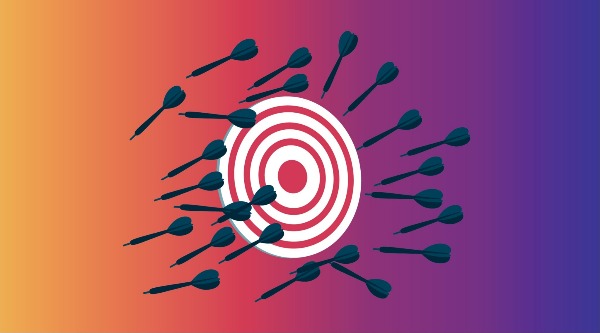 Recession as an opportunity for B2B Marketing Budgets?
It's certainly a confusing situation to plan ahead any marketing budget ahead, but even more so in the B2B industry – where buying cycles are traditionally longer and re-adjusting processes and incorporating new marketing tools, therefore, takes even more time. In this uncertain economy, it's more crucial than ever to craft a steadfast strategy for your B2B marketing budget in order to protect your brand and revenue from a potential economic downfall.
The reality is, a sudden economic decline forces both consumers and businesses to set more urgent priorities and reduce unneeded spending wherever they can. For organizations planning out their B2B marketing budgets, this could mean fewer qualified leads entering their B2B pipelines and, in turn, longer B2B sales cycles. Most significantly, however, with the lack of high-quality, trustworthy leads caused by the recession, some businesses might have to even increase their B2B marketing budget spending.
However: Businesses that invest smart can actually turn the recession into an opportunity. A study published by the Harvard Business Review found that over 5,000 companies across the last four business cycles were able to drive continued growth despite the troubling economic challenges. These companies successfully planned ahead with long-term B2B marketing strategies that incorporate high-quality, super-efficient data with the help of first-class B2B data platforms.
As your team analyzes past performance to predict trends and shape your budget, keep the following insights in mind. AI-driven MarTech investments — and particularly those that support customer and lead acquisition — will have a considerable stake in 2022-2023 B2B marketing budgets.
Maximize demand gen efficiency with the highest-quality B2B data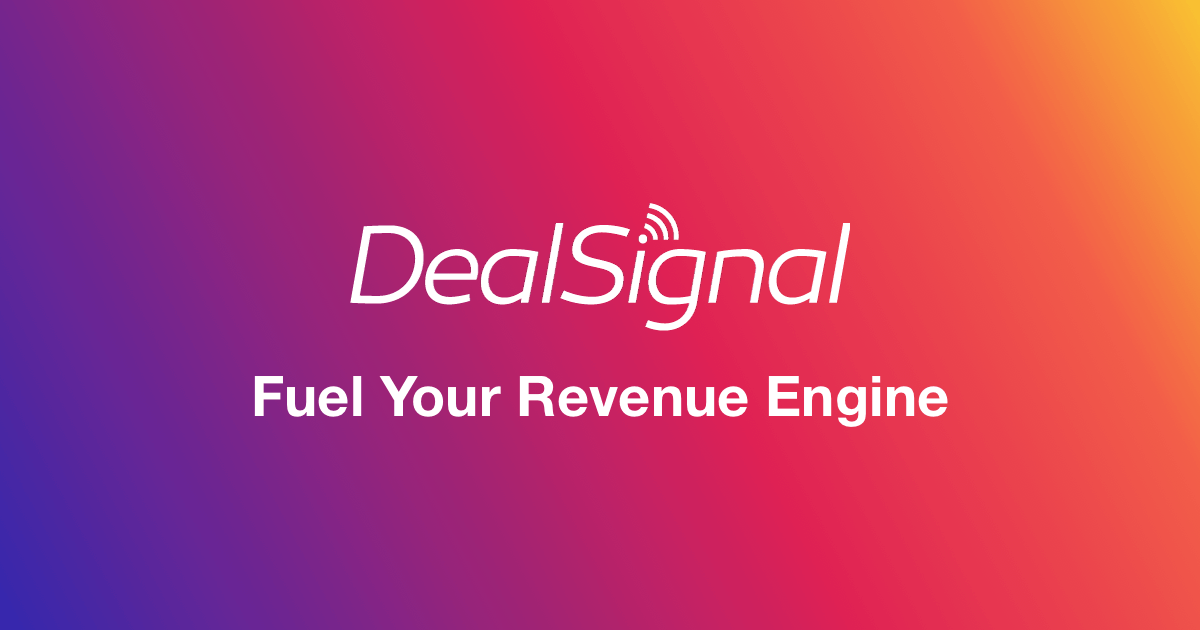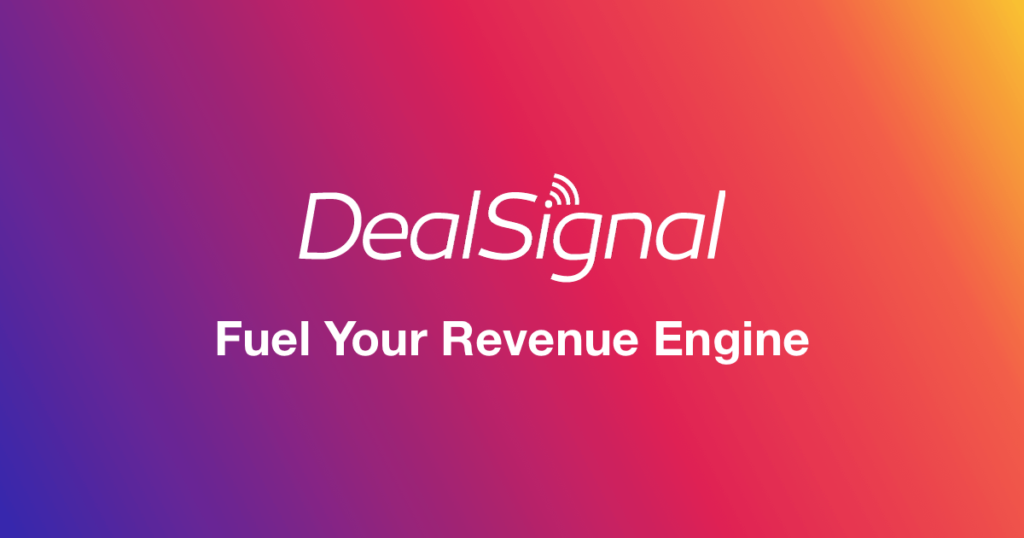 Your demand gen engine deserves getting fueled with the highest-quality B2B data from DealSignal.
Tip #1: Analyze Past Performance
The pandemic pause means that past performance isn't necessarily the indicator it once was for future planning — but analysis is still a valuable tool as you plan a path forward. Try starting with things that have remained constant over the past 18 months, and build out a plan for leveraging that knowledge as part of a new era of campaign development.
Consider your company's current position in the market, and where there is room to expand. Align your sales and marketing departments with your R&D and product teams to identify new opportunities that may be coming up in the near future as the world settles into its new normal.
What are your revenue targets? Where are your target clients? How can you leverage what you've learned to your advantage? By identifying new areas of potential growth, you can position yourself to step ahead of your competition and potentially branch into verticals with burgeoning demand.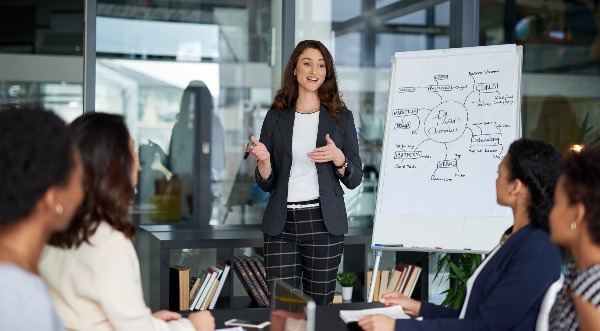 Tip #2: Get Clear On Your Marketing Goals
What are you trying to accomplish? You'll want to prioritize those goals and allocate resources accordingly. Most B2B organizations are focusing on the following four objectives:
Increasing Leads
Bringing in new business is an obvious priority. Identifying high-value accounts, personalizing your ad messaging, and developing lead nurture campaigns can help create stronger relationships with your audience.
Plan on multi-channel budget allocation and increased MarTech investment to help identify leads, enhance the amount of data you have on in-market buyers, and automate workflows to free you up for strategic decision-making.
To read more on lead generation strategies, check out our blog, "7 Lead Generation Strategies Supercharged With a Data-Driven Approach."
Converting Leads to Customers
Your B2B leads can be incredibly hot, but if you can't convert them, your competitors will be the ones making bank. Develop personalized campaigns that focus on highly segmented audiences and use them to drive conversions. SaaS solutions can help your team members maintain connections while you close deals with top-level decision-makers.
Don't forget to track the lifetime value of long-term B2B customers and use that data to develop lookalike audiences that can yield the same types of returns. Level up to higher net worth accounts in the same vertical while branching out to similarly positioned buyers in adjacent industries to accelerate your organizational growth.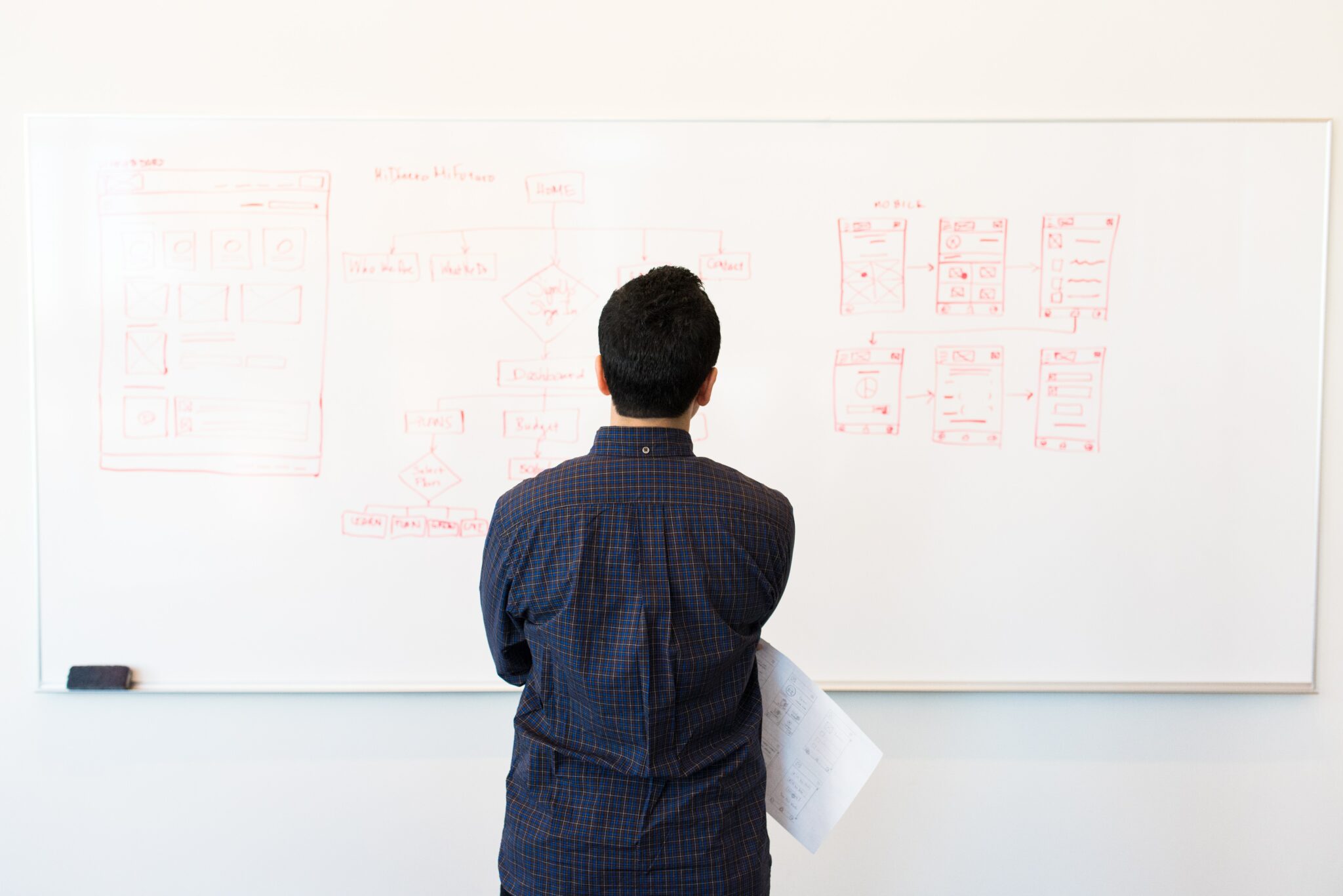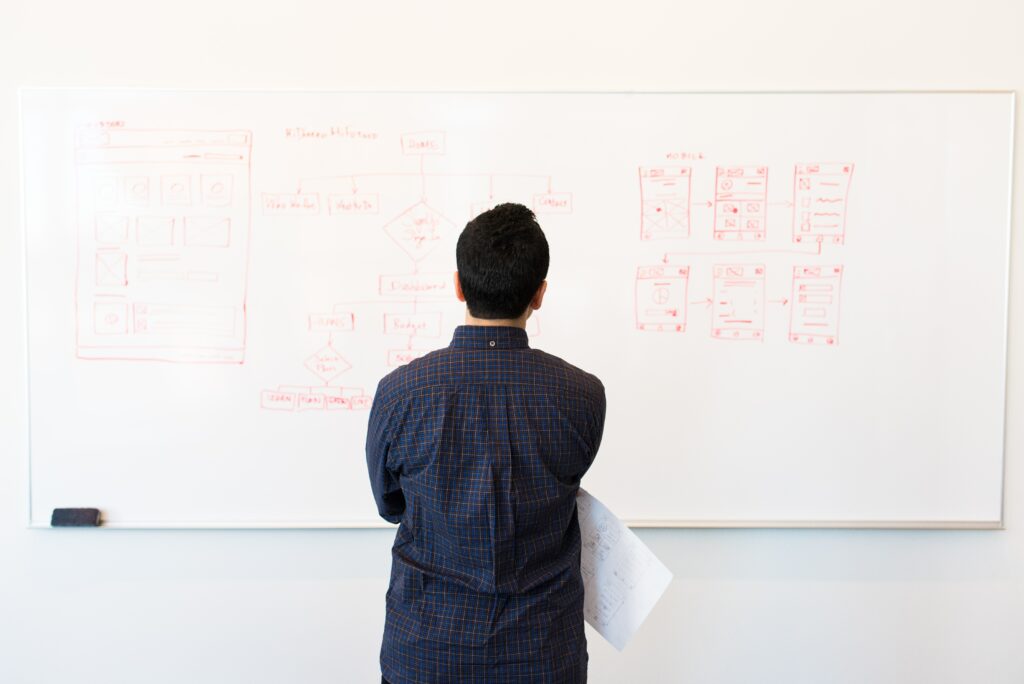 Tip #3: Create a tangible action plan
Goals are great, but you need to have a clear plan of action, in particular when planning ahead your B2B marketing budget. Plan out the deliverables that demonstrate a pathway to your overall goals. If you want to increase leads, how will you do that? By producing video content and blogs for SEO? By creating thought leadership pieces to demonstrate your expertise? Below are two key areas you may want to consider.
Increasing Brand Awareness
Position your brand as a partner worth having in the brave new world.
For this initiative, you might invest in social platforms and allocate some of your B2B marketing budget to video. The future of advertising is visual and consumable video is one of the most impact-heavy tools for raising brand awareness—and even for generating leads. According to a recent survey:
84% of video marketers say that video has been effective for generating leads.
94% of marketers say that videos have helped increase user understanding of their product or service.
91% of marketers feel the pandemic has made video more important for brands.
Visual digital media, like video, is the perfect medium for personalizing messaging to your audience.
Producing Thought Leadership
Owned assets can be B2B marketing gold, but only if your company is seen as a trusted source of information. Forbes points out the trust gap in B2B marketing and notes that the path to becoming a trusted thought leader lies in creating conversations.
Leverage relationships with partners and vendors to develop content that presents information without an agenda, positioning your company as a source of trusted, data-driven facts. These can be leveraged as representation for your brand, providing jumping-off points for contact without feeling like a simple conduit for sales pitches.
Tip #4: Maximize ROI on MarTech Investments With the Right Data
MarTech investment can be extremely useful across multiple areas as you develop your marketing strategies. Investments in AI-driven platforms, SaaS, and ABM tools are almost certain to pay off if you leverage them correctly. Marketing technology accounts for the largest chunk of the average marketing budget, with companies allocating more than a quarter of their annual spend to MarTech, according to Gartner. However, the average marketer is only using 58% of their current technological capabilities.
Investing in Martech is only the first step. Properly deploying the tools is how your organization can rise above the competition. Focus on technologies that help you land high value accounts and increase revenue both short- and long-term. Understanding more about your customer and potential customers is critical when it comes to supporting the top four marketing goals we mentioned: increasing leads, converting leads to customers, personalized messaging to increase brand awareness, and efficient thought leadership strategy.
In conclusion: High-quality data can maximize your growth, even during a recession
DealSignal's AI-driven data platform helps you reliably capture lead data from across the web, find in-market buyers with intent, enrich data on each lead for personalized targeting, and improve ABM effectiveness to land B2B accounts that will take your company to the next level.
Automation frees up your time so you spend fewer hours on dreaded manual tasks, streamlines your B2B marketing budget planning, and gives you more time on strategic activities that grow your company's footprint. Data enrichment gives you everything you could possibly want to know about accounts and contacts to help you drive campaign customization and position your brand more effectively.
Planning your B2B marketing budget allocations for the next quarter or year? Schedule your free demo today and find out why DealSignal is becoming a top MarTech investment for B2B marketers.
Learn more about B2B Marketing Budgets