With marketing technology changing the landscape and leveling the playing field, you can leverage ABM strategies to not only hit your monthly numbers — but to exceed them. Let's get started.
#1 Create alignment across key departments
Any effective account based marketing strategy starts with creating a framework that consists of sales and marketing alignment. But to truly rise to excellence, you'll want to connect the dots across your organization — so, more than just sales and marketing.
For example, if your company sells multiple SaaS solutions, the alignment shouldn't stop at just sales and marketing. It's a good idea to loop in product managers, R&D teams, business development, and other departments that work closely with the solutions you are selling. These departments can provide valuable information to support your campaigns, such as insight about underutilized features that would actually solve a common customer pain point you are building a campaign around.
This is crucial among account based marketing best practices but is often overlooked. When you create cross-departmental alignment, you build a strong foundation for your ABM strategies.
#2 Use lookalike modeling to identify new leads to focus on
If you've had prior success with a company in a specific vertical or niche, look outward and find similar companies that could be ideal clients. With lookalike modeling, you can leverage your existing account data to build a list of new leads to focus your account based marketing strategies on.
Of course, in order for this strategy to be effective, you must first begin with clean, accurate, and updated data. By using a third-party AI-driven data platform, you can verify contact accuracy on demand, also receiving enriched contact attributes. DealSignal's Contact Discovery tool also can provide your team with accurate, up-to-date information on decision-makers you've identified as viable leads.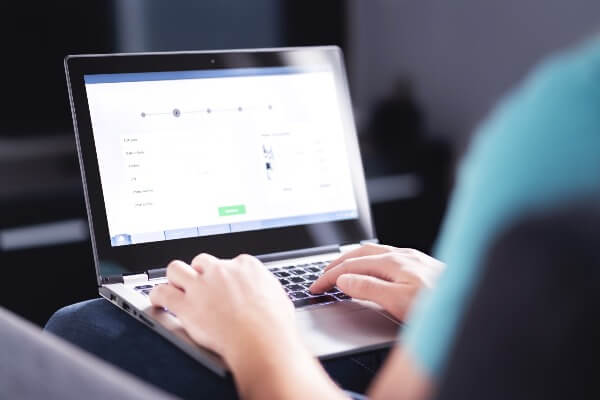 #3 Create highly-personalized messaging
Whether it's emails or ads, marketing content is more effective when it's personal. When messaging is fine-tuned to the recipient, you're more likely to see higher KPIs like open rate, click-through rate, and more. But, in order to personalize messaging, you need fresh, accurate data to work with. For example, you may choose to segment email lists based on what the recipient's role is at their company, what stage they are in the buyer journey, or even a combination of data points.
The obstacle that most marketers and salespeople face is the accuracy of the data in their CRM. Research suggests that only 30 to 50% of your data is accurate. As important as data hygiene is, it's a task that gets pushed to the backburner because of pressing deadlines and priorities. And let's face it — data hygiene isn't exactly thrilling work. This is where AI-driven technology can help teams like yourself, saving you tons of manual work hours. DealSignal can ensure 97%+ accuracy, compared to the high end of the industry average of 60 – 70%.
DealSignal's Lead Enrichment tool provides you with a full view of identified contacts and accounts so you can personalize your outreach. With data that spans dozens of attributes, you can develop content that speaks directly to personal goals and pain points and invite meaningful conversation. Create email campaigns that can generate a high open and click-through rate by customizing your approach based on known data (which can be enhanced with our ABM Effectiveness tool). Maximize your ad spend by developing ad campaigns targeted specifically for small micro segmented audiences for enhanced ROI.
#4 Refine your ABM strategies with smart marketing automation
ABM marketing strategies can rely on automation to free up your time and keep you on track with timely messaging and campaigns built around real-time data. You can leverage automation tools to help run targeted email and social marketing campaigns based on trigger events or event sign-ups. You can also invest in automation tools that help you discover new, hot leads based on intent.
If you're new to the term "intent-based leads," these are customers who are actively shopping for a product or solution like yours who are demonstrating strong intent to buy. Data platforms like DealSignal can find buyers who are demonstrating interest, or "intent signals," that you want to keep tabs on. Some examples of intent signals could be a shopper comparing similar vendors on a review website or someone clicking on ads with keyword terms that are relevant to your business. Getting your hands on a list of intent-based leads is an excellent way to strike while the iron is hot and reach out to people who are actively in the market for your services.
With Intent-Based Leads, you can create an automated cadence to help you continually identify and prioritize hot, in-market accounts and update existing leads. You can set up daily, weekly, or monthly cadences that find you new accounts with intent, or update existing accounts with intent.
#5 Customize the experience for each account
Whether you've already nailed down personalized messaging or want personalize at a greater capacity in tandem with ABM tactic #3, you may want to consider customizing the total experience for each account. This goes beyond targeted emails or ads — it involves the total user experience.
For example, you may consider building microsites that speak directly to specific audiences. Or, you may create a resource center on your website that is categorized by industry vertical categories or other account-specific categories. With this strategy, your team is looking for ways to personalize the entire customer experience from end to end.
With the help of a third-party data platform, you can gain insight into critical account firmographics like company size, industry, revenue, location, and more. Account Discovery and Enrichment allows you to get a full picture of each account with precise targeting filters, core firmographic data, and even intent scores. With this information at your disposal, you can better target companies that are currently in active buying cycles and build a more personalized, targeted, and effective ABM program.
And after prioritizing and targeting these accounts, you can dig deeper and reach the decision makers within those accounts with B2B Contact Discovery—because at the end of the day, you sell to people, not faceless accounts.
#6 Leverage MarTech tools to identify optimal accounts to prioritize
Once you've built the correct framework for your ABM program, you can let technology handle the rest for you. Many marketers struggle with not having enough verified accounts to speak to. This can lead to overload on existing leads, inundating them with too much information and souring the budding relationship.
An AI-powered B2B data platform designed for ABM, such as DealSignal, can help you discover ideal buyers and prioritize the accounts you should be targeting. This is made possible with Account Discovery and Enrichment, which allows you to discover the ideal buying committee that meets the targeting criteria you choose, such as company size, industry, keywords, technologies, and more. You can even target accounts based on intent topics that you choose.
By also getting access to critical account firmographics and intent scores, you'll be well-prepared when reaching out to buying teams. Leveraging Account Discovery and Enrichment to identify the top accounts actively in the market for your solution will give you a much needed edge over your competitors.
#7 Send prioritized accounts creative gifts and/or direct mailers
The days of corporate gifting and direct mailers are far from over. Corporate gifting/direct mailer platforms, such as Sendoso, are rising in popularity. And while these platforms do an excellent job, it's up to you to provide the right mailing addresses. Corporate gifts are great for building important relationships, but in order to properly and efficiently execute this strategy, you must first start with accurate contact data.
It's critical that you begin with fresh, verified data. It's not uncommon for businesses to have multiple addresses—ones for billing, mailing, or even for multiple office locations. If you want to build a connection and send a gift, it's critical that you have an accurate and verified mailing address. Otherwise, your well-thought out gifting strategy could end up costing you instead of helping you.
Additionally, with Inbound Lead Enrichment, you can create even more impact by using additional contact attribute fields to select personalized gifts. The more data you have on a given contact or account, the more insight you have into preferences. Inbound Lead Enrichment can provide fresh, accurate, and verified data on 100+ attributes so you can better select a corporate gift for specific people in a specific organization, and stand out from the herd.
Accelerate Your ABM Program Success With DealSignal
Are you ready to take your ABM marketing strategies to the next level? DealSignal provides you with the tools and automation you need to supercharge the ABM framework you've created.
When you have the latest AI-powered technology and data tools at your fingertips, attracting big accounts becomes not just a possibility, but a probability. Request a demo today and find out how you could be leveraging ABM tactics to land the clients capable of launching your company to new heights.